Is the fountain of youth real? A lot of movie fans certainly think so. Actors like Paul Rudd, Jenifer Aniston, and, of course, Tom Cruise, all seem like they've conquered aging. Another time-defying actor is Dick Van Dyke, who at the age of 96 looks fantastic and is still involved in show business.
One of the legendary actor's most recent projects is a film that focuses on two Korean War veterans who battle each other for the job of raising the flag over their retirement community. During an interview promoting the movie, Van Dyke revealed that before his seven decades in film, television, and theatre he had a run-in with the United States Army Air Force (USAAF) in the 1940s.
Van Dyke's WWII service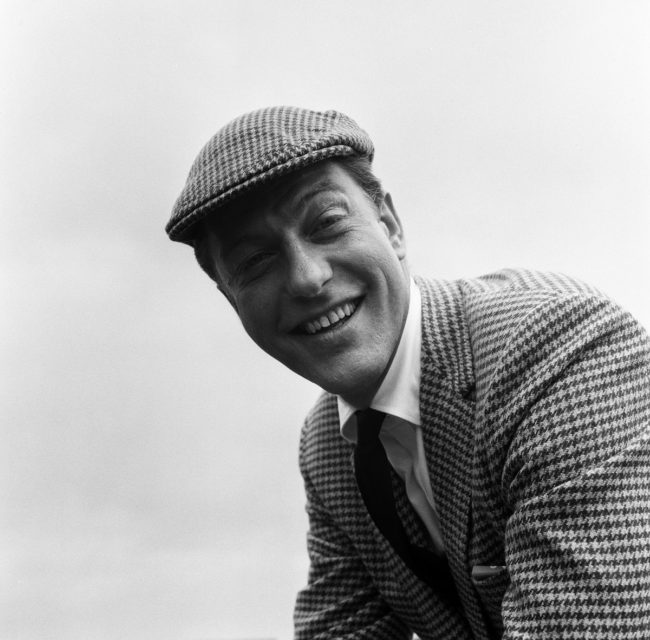 In 1944 Van Dyke left high school in his senior year with the hopes of becoming a fighter pilot in the USAAF. At first, he was denied because of his weight.
"I took the physical three times. The first time I couldn't make the weight. I was 6-feet-1, I weighed 135 pounds. You had to be 141," Van Dyke said. Like so many others at the time, Van Dyke was extremely motivated to join the military and wouldn't take no as an option, so he ran to a bathroom and filled himself up on bananas and water to try and make the weight.
This improvised weight gain worked, and Van Dyke – along with plenty of water and bananas – managed to just about hit the required 141 lbs.
He worked through basic training, but as it was coming to an end his class was told that the majority of the trainees would end up overseas as tail gunners in B-24 Liberators. Statistically, this was one of the most dangerous places to be in both the B-24 and B-17 Flying Fortress. As bomber aircrew were already some of the most likely servicemembers to be injured, this made the tail position one of the most dangerous places to be in the entire war.
Enemy aircraft often approached bombers from a rearward angle and therefore had a high chance of killing the tail gunner. Contrary to popular belief, the ball turret was one of the safest places to be stationed.
With this information, Van Dyke knew there was little chance he was going to make it out of the war unscathed. However, he also knew that some recruits with special talents were more valuable to the government in other roles.
"I tap-danced and sang right on the spot," Van Dyke said. "I got into USO shows […] and entertaining [troops]. So cowardice got me into showbiz."
He was reassigned to the United States military's entertainment branch and spent the war entertaining troops all over the US. As he left school he never acquired his high school diploma, but eventually received it in 2004.
Perhaps if Van Dyke did serve as a tail gunner during the war we wouldn't have had the fortune of having him on our screens for the past 70 years.