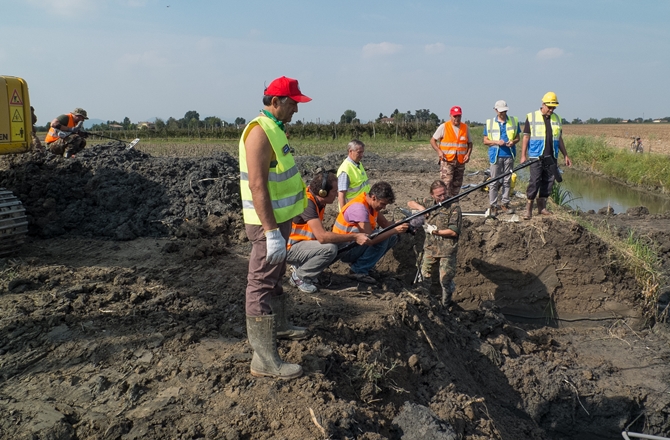 A group of Italian amateur researchers has unearthed the remains of an Italian World War II pilot who died in a dogfight with U.S. pilots 70 years ago. Image Courtesy of Discovery.
An Italian pilot from The Second World War has met a tragic death after the plane on which he was aboard had crashed into the ground. A witness who saw the entire scene at the time, now led the investigators to the place of the tragedy.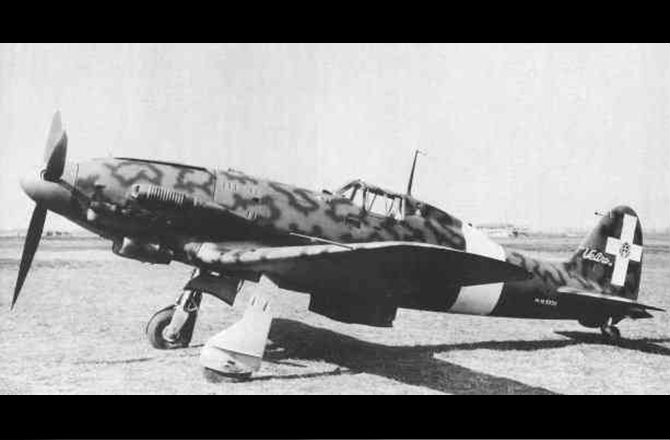 Regarded as the best Italian aircraft of World War II, the Macchi 205 was extremely effective in action, well armed with two 12.7 mm machine guns and a pair of 20 mm cannons. Image Courtesy of Discovery.
More than four meters below the ground, parts of the plane were lying buried under a cornfield, without anyone knowing what lies beneath it. But it was not a small surprise for the people when they unearthed all the remains.
More than 70 years since the plane had crashed, the remains of Lt. Guerrino Bortolani were found still on his seat, aboard of a Macchi C.205, known to be the best Italian combat aircraft.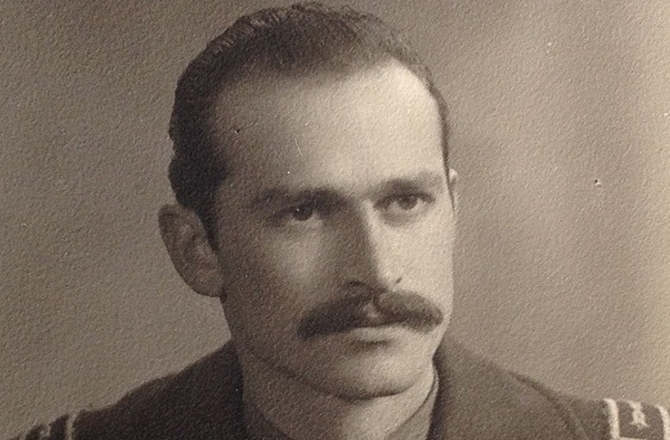 The pilot was identified as Lt. Guerrino Bortolani. His plane disappeared in the Padua countryside in northern Italy, planting itself deep in the bank of a ditch as it crashed on March 11, 1944. Image Courtesy of Discovery.
"Devoted until the end", that is how many publications describe him. It seems that Bortolani lost the battle against the Americans in the morning of March 11, 1944. Shot by the enemy, the plane suddenly lost altitude and violently crashed to the ground, pieces of the fuselage being found within an are of several kilometers from the place of impact.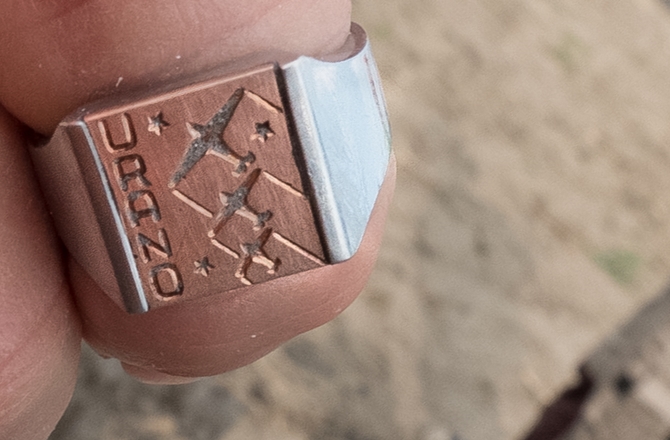 Along with the remains, the wreckage hunters also found the ring Bortolani was wearing at the time of the crash. He was given that ring at the fighter pilot academy. Image Courtesy of Discovery.
Even though he could have used the catapult option, Bortolani did not do it, battling until the last moment to save his plane. And in a sign of respect for his comrades, the Italian pilot apparently wore a ring received from his superiors until the last moment.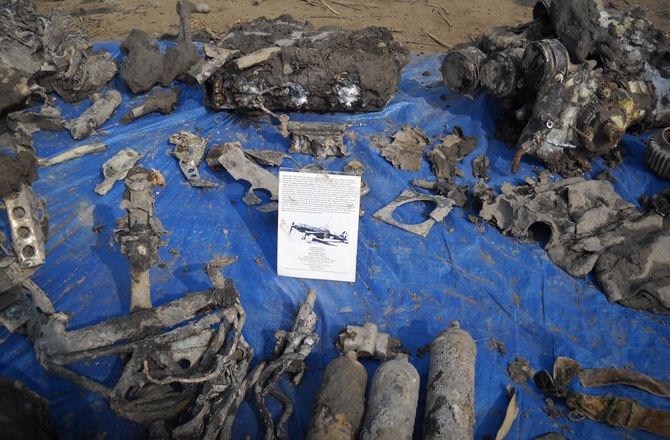 The excavation also revealed many pieces of the Macchi plane, such as the main landing gear wheel, the tail wheel, pieces of the engine, the control stick, the pedals and parts of fuselage. Image Courtesy of Discovery.
The whole scene took place in an area of the town Padua, in northern Italy. This case got to the attention of the authorities shortly and now they are trying to find his family. The body of the pilot will be buried properly, in a christian ceremony.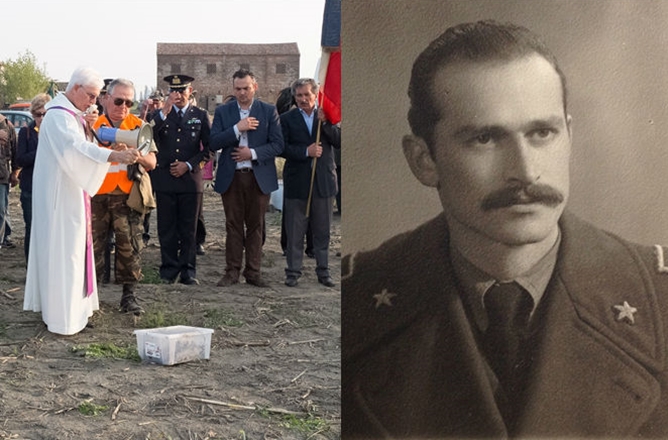 Bortolani will be finally given a proper burial in the next months, as soon as his closest relatives are found. Image Courtesy of Discovery.