A World War Two medal earned by one of the pilots in the famous Allied Dambusters raids has been sold at auction with the proceeds going to fund a new dam in Africa.
The medal was awarded to Flight Lieutenant John Vere Hopgood, who received the Royal Air Force's Distinguished Flying Cross for his role in the war. John was just 21 years old at the time that he flew the Dambusters raid. It was hoped that his medal would fetch around £40,000, but it was sold for £26,000 that will go towards a new dam in Uganda, and supply clean water to over 100,000 people in the local area.
The Dambusters raid has become one of the most famous of World War Two since it was a daring attempt to bomb the heartland of the German war machine. A special type of bomb had to be developed so that it would hit the dams at just the right point at which it could blow them up. Many Allied pilots and crewmen died in the raid, but it was deemed a success since they were able to flood the surrounding industrial zone.
John had already been awarded his Distinguished Flying Cross when he took off on the Dambusters raid and sadly died on that very mission.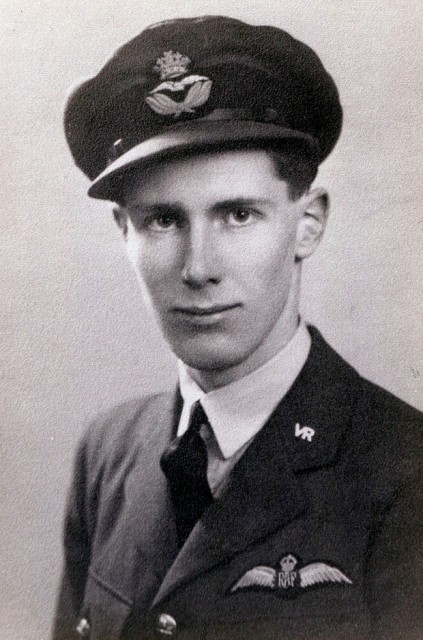 Along with the medal, a letter to John's mother notifying her of his death was also included. The auctioneers say that the family has decided to sell the medal even though it is with sadness, but hoped that it would raise much-needed funds for Africa. They also believe it is a fitting tribute to the wartime raid that John took part in and gave his life for.
John was originally born in Berkshire and went to Marlborough College. He was due to study law at Cambridge when World War Two broke out, so he instead signed up to join the RAF.
John became known for his bravery and coolness under stressful situations and flew many missions over enemy territory during the war. He was awarded his medal in 1942 and received a Bar in 1943 as well. It was because of his excellent flying record that John was selected to join 617 Squadron and take part in the Dambusters raid in May 1943.
His plane's target was the Mohne Dam and upon approach they came under heavy enemy fire, but he flew low enough for the bomb to hit the dam and eliminate a power station. John then ascended high enough so that the crew could bail out before the aircraft crashed. All those who survived gained medals for their selfless actions.