A US Navy investigation has determined that the submarine collision in the South China Sea last month was with an uncharted undersea mountain. The nuclear submarine USS Connecticut struck the mountain on October 2, although Navy officials did not publicly report the incident for five days for the security of their assets.
The submarine was damaged by the collision, but the extent of this damage has still not yet been disclosed. However, the event was powerful enough to injure a number of crew members on board. The US Pacific Fleet said in October that the collision took place while the submarine was on routine operations and that despite the damage it was in "safe and stable condition."
Immediately after the event, the Navy did not know what the submarine had hit, with some suggesting it may have been a piece of uncharted debris or even a partially sunken container. The Navy did confirm that whatever it was, it definitely was not a foreign submarine.
Cause of the incident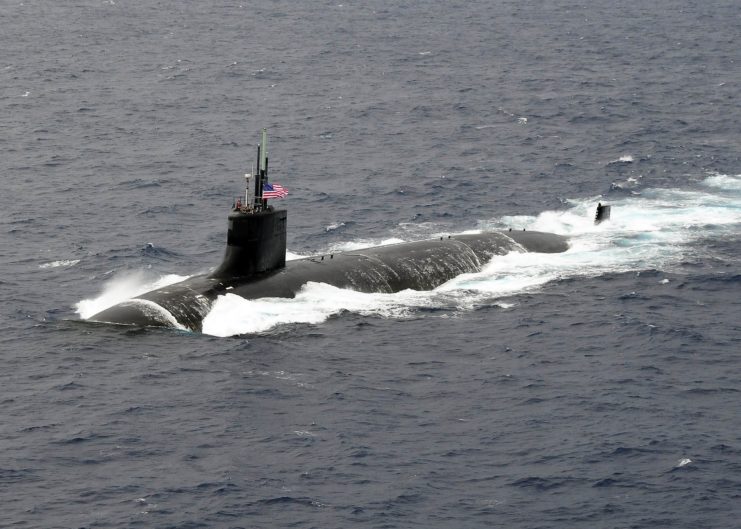 An investigation into the matter, which concluded last week, has determined the object to actually be a seamount.
"The investigation determined USS Connecticut grounded on an uncharted seamount while operating in international waters in the Indo-Pacific region," 7th Fleet spokesperson Commander Hayley Sims told USNI News on Monday.
The findings of the investigation have been passed to 7th Fleet commander Vice Admiral Karl Thomas to be reviewed. The findings will be used to decide what accountability actions will occur.
"Commander, U.S. 7th Fleet will determine whether follow-on actions, including accountability, are appropriate," Sims added.
After the collision, the 9,000-ton Seawolf-class submarine received damage to her forward section and her ballast tanks, although the Navy insisted that the submarine's nuclear propulsion system was not affected in any way. She then made her way to Guam over the course of a week, staying on the surface the whole time.
Connecticut is still currently in Guam.
A major headache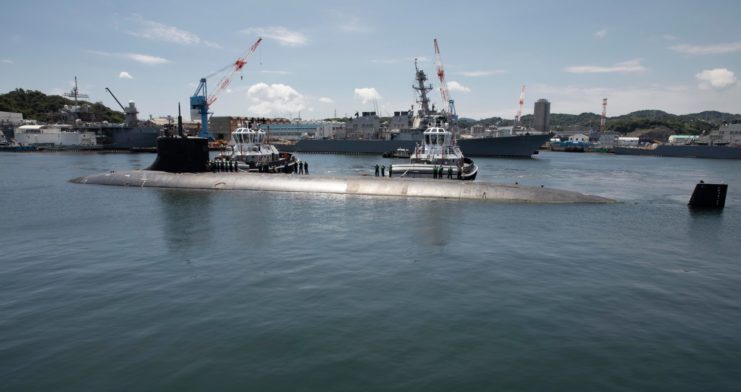 Although the cause of the incident has been established, the situation is a major headache for the US Navy, who still has a long, expensive, and complicated road before she is back in action.
At the moment the Navy has to figure out the number of repairs that will be carried out in Guam so Connecticut can sail back to the US for full repairs. Returning her to the US presents more problems though, as she will disturb the shipyards' current schedules.
"If we ended up doing [the Connecticut work] in one of the public shipyards, that would certainly cause perturbations in all the other work in the shipyards," Jay Stefany, acting assistant secretary of the Navy for research, development, and acquisition, said last week.
The situation has also raised awareness of the lack of submarine repair facilities.
"Right now, it's in Guam, that's public record, there is no dry dock in Guam, hopefully, a sub tender can do the work, but that remains to be seen," Representative Joe Courtney said. "It just shows how … the world gets a vote and things change and unexpected incidents create more demand for repairs. … The attack subs have always been the poor cousin in the public shipyards in terms of getting priority, but we know particularly a Seawolf-class submarine is extremely valuable in terms of the mission in that part of the world."