War History online proudly presents this Guest Piece from Jeremy P. Ämick, who is a military historian and writes on behalf of the Silver Star Families of America.
Editor's note: This is the first in a series highlighting members of the U.S. Army Warrant Officer Corps prior to the corps' 100th birthday on July 9, 2018.
Warrant officers have served the U.S. Army in an official capacity since July 9, 1918, at which time they were established by an act of Congress. As the decades progressed, the structure of the Warrant Officer Corps underwent several changes, morphing into a specialized cohort who continue to provide technical expertise and knowledge that helps military commanders effectively accomplish their unit's mission.
As Linn resident, Pat Muenks explained, his journey to becoming a warrant officer was not direct; instead it traversed a winding path that required he first experience time served as both an enlisted soldier and a commissioned officer.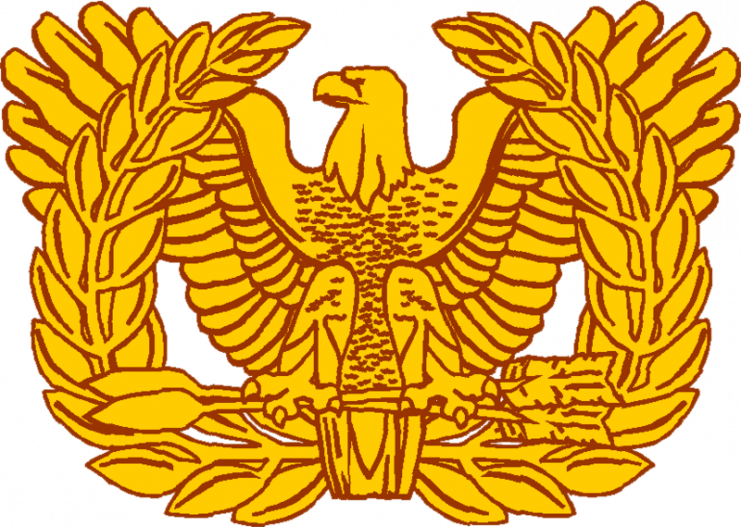 "There were several of us from the Linn area recruited by the Missouri National Guard," said Muenks during a recent interview. "I enlisted on December 6, 1980, following my senior year of high school, and then completed my boot camp that next summer at Ft. Jackson, South Carolina."
The young private returned to Mid-Missouri to begin classes at State Fair Community College in Sedalia while training in a part-time military capacity with a National Guard headquarters unit in Jefferson City. In the summer of 1982, he returned to Ft. Jackson to complete advanced training as clerk typist.
He soon made the decision to transfer to the University of Missouri – Columbia, where, while pursuing his education, he participated in the ROTC program with apsirations of becoming a military officer. In 1984, he received his commission as a second lieutenant and months later graduated with a bachelor's degree in agriculture.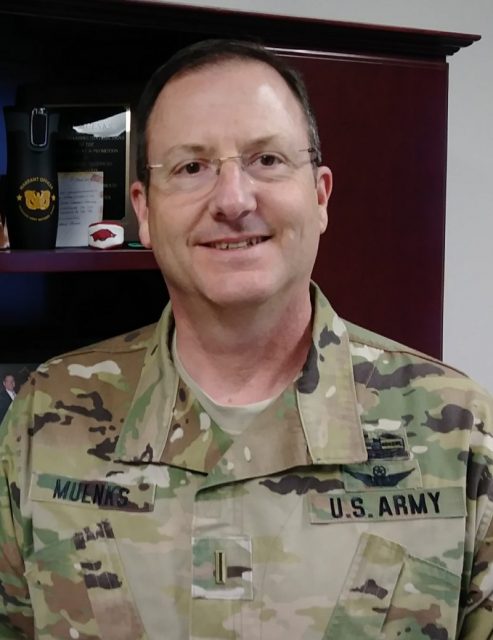 "I decided I wanted to pursue an aviation career and completed the Army Medical Department  Officer Basic Course at Ft. Sam Houston (Texas)," said Muenks. "I then graduated from U.S. Army Helicopter Flight Training at Ft. Rucker, Alabama, in January 1987, becoming qualified to pilot the UH-1 'Huey' helicopter," he added.
Throughout the next several years, Muenks continued his part-time military aviation career with National Guard units in Jefferson City while also employed full-time as a teacher at the Rolla Vocational School. In 1989, he was hired as an area supervisor with the Missouri Department of Secondary Education in Jefferson City.
The early 1990s would serve as an important crossroads in his life and career since the Guardsman was married on November 16, 1990, followed by his unit receiving an alert order for mobilization the following week.
"I was with the 1267th Medical Company (Air Ambulance) at the time and we were deployed to Saudi Arabia in February 1991 as part of Operation Desert Storm," he said. "We flew medical evacuation and medical resupply missions throughout our area of operations."
When he returned stateside in May 1991, Muenks had achieved the rank of captain but chose to convert to warrrant officer in 1992. This decision, he explained, would allow him to focus on his civilian career while further developing his proficiencies as an aviator.
Muenks and his family then relocated to Springfield, Missouri, where he was employed full-time by Ozark Technical Community College from 1994 to 1999. While there, he continued to serve with a Missouri National Guard aviation maintenance company.
The first decade of the new millenium was a frenetic period for the veteran since he eventually relocated to his hometown of Linn after accepting a postion as executive director for the Foundation for Linn State Technical College. He transitioned to flying the UH-60 "Blackhawk" helicopter in 2002 and, in 2004, deployed to Iraq for Operation Iraqi Freedom.
"We peformed a number of missions in Iraq such as battlefield circulation—transporting U.S. and coalition troops throughout the country where needed," said Muenks. "We also supported base security missions and helped transport interim Iraqi government and MNC-I (Multi-National Corps) officials as part of Task Force 185 Aviation."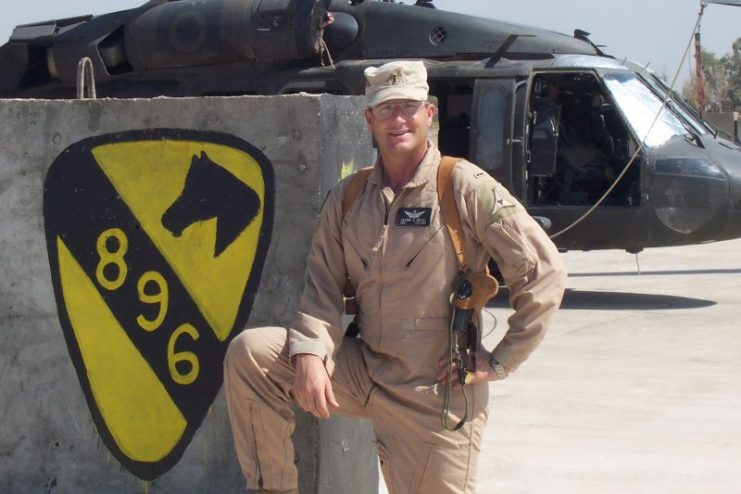 Following the return of his unit to the U.S. in 2005, Muenks began a full-time career with the Missouri National Guard as an instructor pilot and maintenance test pilot at the flight facility at Ft. Leonard Wood. In 2008, he deployed for a second time to Iraq.
"I was promoted to Chief Warrant Officer Five (the pinnacle of the warrant officer rank structure) in 2012," he said. "Then, in 2013, I deployed to Afghanistan for Operation Enduring Freedom. The year I was in Afghanistan was when the troop drawdowns were taking place and they were closing a lot of FOBs (forward operating bases)."
He added, "Our mision was to provide theater aviation sustainment maintenance support within the CENTCOM (Central Command) area of operations."
The warrant officer's career continued an upward sweep with his assignment as Command Chief Warrant Officer for the 35th Combat Aviation Brigade in Sedalia in 2016. The following year, he was selected to serve as State Command Chief Warrant Officer for the Missouri National Guard.
In his current capacity, Muenks explained, he "oversees the morale, welfare, training, administration, selection and management of all Missouri National Guard warrant officers" while also serving on the "the Adjutant General's professional staff as a senior advisor on all warrant officer issues, policies and initiatives."
Muenks added, "The warrant officer is the only officer grade that affords the opportunity to truly specialize in a technical area and develop a depth of knowledge  that can be used to positively impact a unit's ability to conduct its operational mission.
"Another aspect I have truly enjoyed in my experience as a warrant officer is being able to function as a trainer and mentor in the development of subordinates coming up through the ranks, helping to ensure they can reach their fullest potential."