Cordelia E. Cook was a woman who was in the U.S. Army at a time when women could not serve in frontline duties and were relegated to female-only units. Not only did she serve in the Army, she operated alongside men near the front lines in field hospitals and was constantly at risk of enemy fire.
While working in Italy, Cook was wounded by German fire and displayed extreme bravery. For this, she was awarded the Bronze Star and Purple Heart, the first woman to earn both of these awards.
Before the Army
Cook was born in Fort Thomas, Kentucky, on March 17, 1919, as the middle child of five siblings.
Not much information is known about Cook's early life, except that she developed a passion for nursing, a passion that was encouraged by her parents. She spent three years at the Christ Hospital School of Nursing in Cincinnati, Ohio, and graduated in 1940. From there, she joined the United States Army Nurse Corps as a surgical nurse. With the rank of first lieutenant, Cook was shipped off to Europe to assist the high numbers of wounded men.
Wartime service
In 1943, the Allies invaded the Italian region of Sicily before moving through into Italy itself. The Germans were using the mountainous terrain to their advantage, putting up a serious fight against the Allies. Cook was sent to a field hospital in Italy to help the wounded. Cook took her work extremely seriously, tending to the troops as best she could, and reportedly turned down offers of time off to continue to assist where she could.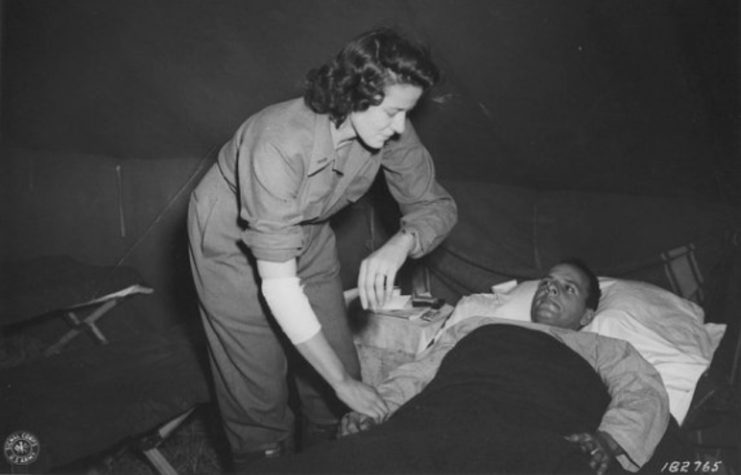 The hospital at which she worked was so close to the action that it was actually bombed by the enemy. This brush with death didn't knock Cook's desire to help, and she continued doing so until she was transferred in 1944.
Cook found herself at the 11th Field Hospital in the Presenzano sector of the Italian front, which was close to one of Germany's three main defensive lines. Germany had almost half a million men in Italy at the time, so Cook was working in an extremely high-risk location. Undeterred, she carried on.
Cook would earn the Bronze Star for her efforts here, the first woman to ever earn this award. This wasn't to be her only medal, though, as not long after, her field hospital was shelled by German artillery, injuring her. She was so dedicated to her job that she completed her work at the hospital while wounded.
She was then awarded the Purple Heart for her injury, making her the first woman to receive both the Purple Heart and the Bronze Star.
The Bronze Star is the U.S.' fourth-highest award for servicemembers or for those who have served alongside them. Above this medal are the Silver Star, the Distinguished Service Cross, and finally the Medal of Honor. It came into use in the 1940s and is awarded for meritorious or heroic achievements and actions.
The Purple Heart has been in use since the 1700s and is awarded to servicemembers who have been injured by enemy actions.
Cook's post-WWII life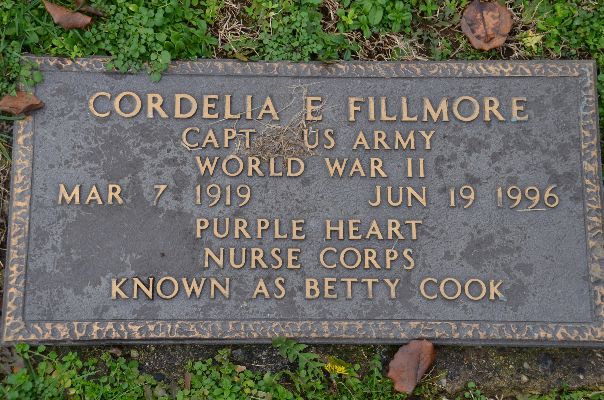 After the end of hostilities, Cook returned to the U.S. and moved to Columbus, Ohio, and met U.S. Army captain Harold E. Fillmore, whom she married. The pair had three children. She continued to work as a nurse at the Doctors Hospital North in Columbus for 28 years.
More from us: MoH Recipient Singlehandedly Destroyed A Tiger Tank And Captured 17 Germans
Cook passed away on June 19, 1996, at the age of 77. Although there is little information on her life, and her achievements have not been properly recognized, Cook's dedication and bravery should serve as an inspiration to us all.