The new 'Call of Duty' will be set during World War II, according to a recent leak. Not a great surprise – much of the gaming franchise takes place against this dramatic backdrop.
But a possible return to the 1939-45 theater of war has whetted appetites among players. As reported by Metro, Victor_Z – described as a "normally reliable leaker" – dropped a couple of interesting nuggets, one of which was the historical setting.
Victor_Z also broke the news that games developer Sledgehammer were behind the new instalment. Not that the message got through loud and clear at first.
Any journalist or commentator knows that when info is released on a subject like gaming, it has to be on the money. Fans hang on people's every word. Victor_Z got the goods (together with Charlie INTEL according to Metro) but his use of an emoji caused confusion on the 17th.
— Victor___Z (@Victor___Z) February 17, 2021
Posting a hammer to symbolize the developer's name didn't hit the nail on the head! Metro reports the tweet "was so vague he had to clarify later that he was talking about a new Second World War game and not a speculative WW3 title."
With that slight misunderstanding out of the way, gamers were free to focus on the upcoming release.
One major figure who approves of Sledgehammer's involvement is "Octane", aka Sam Larew. His gaming skills put him in the Call of Duty League and he enjoyed his experiences with the developer's 'CoD: World War II' (2017).
Dexerto.com writes that Sledgehammer's take on the game was preferred by Octane, due to less messing around when it came to details such as gunfights – a key part of any war, be it CGI or otherwise!
Octane was born a long time after the end of World War II. So he and others could be forgiven for having opinions on the look of a game that accurately reproduces the period.
According to Dexerto, he "acknowledges that one of the main criticisms of the game was 'boring looking' with a lot of grey, commending Treyarch's more colorful efforts." Treyarch are another developer with a lot of involvement in the franchise.
Like with any series, a successful game leads to spin offs. CoD's Warzone offshoot is set to have undead targets among the shoot 'em up fun. This was intended to be kept under wraps, but Activision (the game's original publisher) promoted the game as containing zombies. They removed the publicity but by that stage it was too late.
Call of Duty 2021 was announced last August. Even the digital world isn't cut off from Coronavirus, with the news coming further down the line than usual.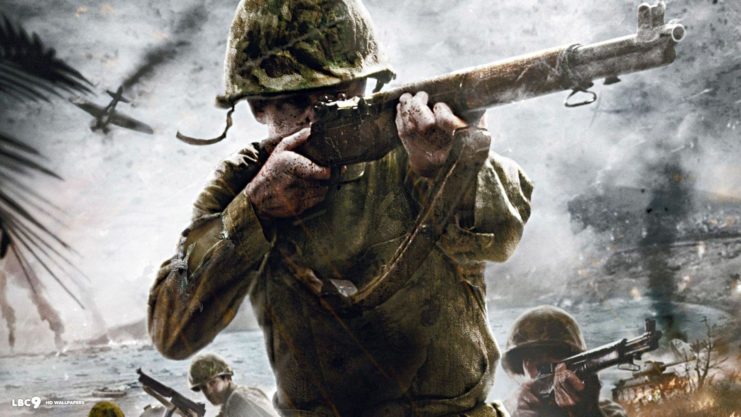 Metro mentions that although the game has seen its fair share of action in WWII, this was on the European side. It's highly possible other locations will be explored this time round.
The first Call of Duty, a first-person shooter, came out in 2003. It gave rise to numerous chapters set in different time periods. Some of the games take place on other planets.
At least 300 million copies have been sold worldwide. CoD is the biggest selling first-person shooter series in history.
The franchise has expanded to include action figures, comic books and even a couple of short films. Both were made by fans but Activision was involved in the second, from We Can Pretend productions.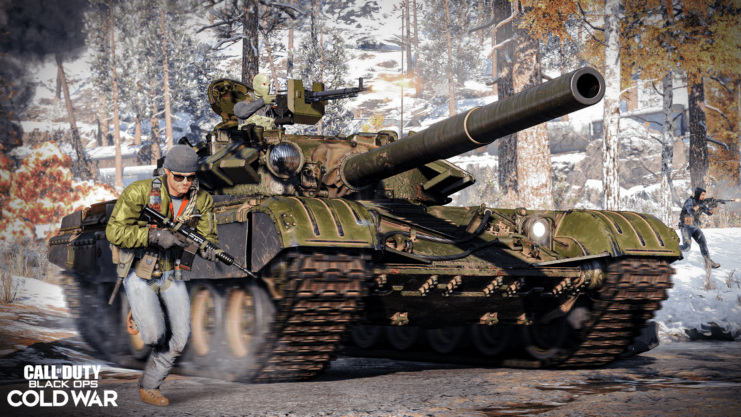 Inevitably a big movie is on the cards – reportedly directed by Stefano Sollima – though its status at this time isn't known.
CoD even has its own not for profit foundation. The CODE (Call of Duty Endowment) was set up to offer help and financial support to veterans.
The series created controversy also. In the case of 2009's 'Modern Warfare 2', a mission titled "No Russian" saw players witness a fictional mass killing at a Russian airport.
Another Article From Us: Vintage Documentary 'F.T.A' starring Jane Fonda & Donald Sutherland Gets 4K Release
Call of Duty 2021 is due later in the year…