Why were they doing it? The long-running and brutal conflict in Vietnam was weighing heavily on the nation's conscience.
F.T.A, a radical anti-war film starring Jane Fonda and Donald Sutherland is back in glorious 4K.
Short for 'Free The Army' (or in some circles 'F*** The Army'), it premiered in 1972. Francine Parker's documentary attempted to capture Fonda and Sutherland as they embarked on a live tour of the Pacific Rim the previous year.
Fonda and Sutherland set up the performances at the suggestion of Howard Levy. He was a medical man whose peaceful stance led to him forsaking the Hippocratic oath when it came to Green Berets.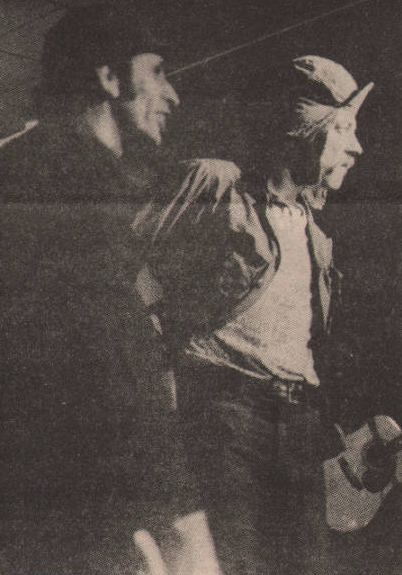 The vaudeville style show, headlined by A Listers and featuring other stars such as Paul Mooney, subverted the traditional army entertainment provided by Bob Hope and the USO (United Service Organizations).
There were skits and songs, but also serious points being made. F.T.A the documentary also got the soldier's eye view on Vietnam through interviews. Discontent existed in the ranks, as well as on American streets. The Army naturally weren't keen on the idea, going so far as promoting the shows with erroneous start times.
Looking back on the DVD release in 2009, the LA Times writes: "Denied permission to perform on U.S. bases, they set up shop in nearby coffeehouses and other venues".
Hawaii, the Philippines, Okinawa and Japan were treated to Hollywood's anti-Vietnam outrage. At one performance near Yokosuka Naval Base, a group of hecklers tried to shut the show down. However the crowd turned on them and they had to leave.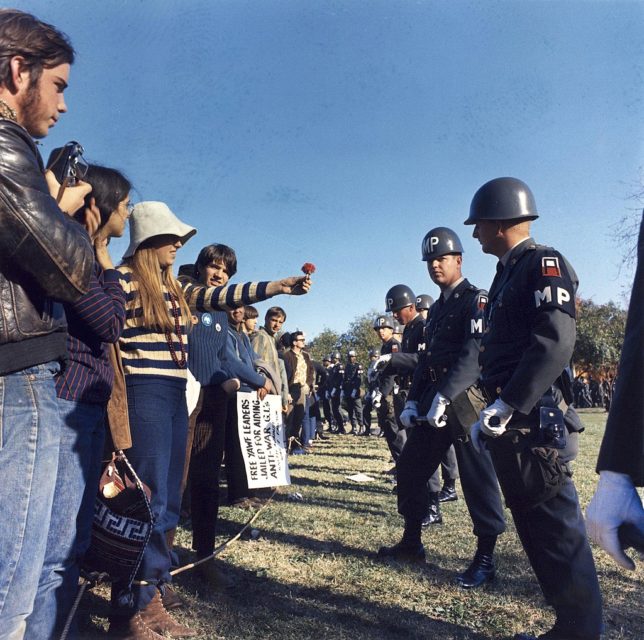 What was the reception when the movie hit the big screen? Short-lived! Fonda was far from popular with the establishment in the first place. As F.T.A entertained audiences, the actress went a step too far by talking to the enemy.
Traveling to Hanoi, she recorded some radio material for the North Vietnamese. Plus a snap emerged of her on an anti-aircraft gun. The negative publicity led to the film's distributor getting cold feet. In just days the movie was withdrawn and in some cases destroyed!
Reviewing F.T.A in 1972, the New York Times wrote: "most of the show doesn't seem very funny, except inadvertently—as when Donald Sutherland seriously recites the prose of Dalton Trumbo". This refers to the climax, where Sutherland performs an excerpt from 'Johnny Got His Gun' (1938).
Reaction from veterans was reportedly positive. American Cinematheque describes Parker's documentary as "an essential piece of cinema and social history."
That feeling is echoed by Richard Lorber, CEO of new distributor Kino Lorber. He believes audiences will "rediscover or more aptly discover a long suppressed document of a critical time."
Lorber's comments were reported by The Film Stage, who presented an exclusive trailer for the movie plus poster earlier this month.
It's stressed the film can be enjoyed without an in-depth knowledge, with Lorber adding: "politics aside, audiences are in for a real blast of a treat."
IndieCollect – funded by the Hollywood Foreign Press Association – are behind the restoration. F.T.A is released on March 5th in the USA and Canada via Virtual Cinemas. After this comes a home entertainment release. Audiences can also access the documentary on KinoNow.com.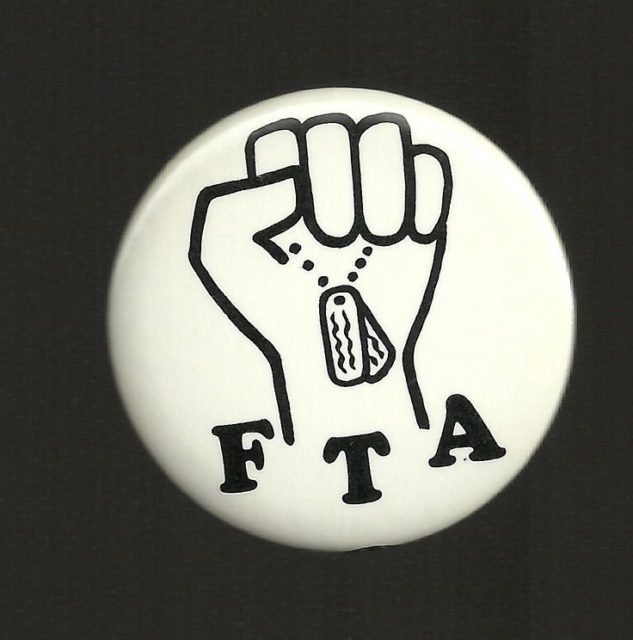 Another key figure who kept F.T.A in the public eye is David Zeiger. In 2005 he made 'Sir! No Sir!', a look at how service personnel oppose war. Fonda and Sutherland's project featured in the mix.
The two stars knew each other from working on crime thriller 'Klute' in 1971. Both are arguably seen as comfortable fixtures of the big and small screen today. Back then however, it was a different story.
Fonda made numerous films attacking authority, like 'The China Syndrome' (1979). Sutherland earned plaudits and gained a cult following through his performance as surgeon "Hawkeye" Pierce in Robert Altman's definitive anti-war picture M*A*S*H (1970).
Another Article From Us: Movie 'Devotion' about Korean Conflict Heroes Jesse L Brown & Thomas J Hudner Jr Starts Shooting
Will 21st century viewers take to this vintage call for action? The star-packed labor of love looks to earn its stripes next month…