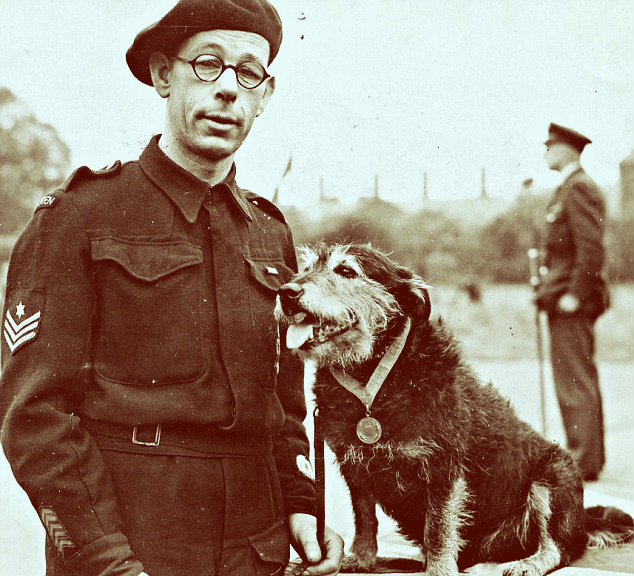 A Blitz dog named Rip, credited for rescuing over 100 lives during the Second World War, is among the string of WWII heroic figures commemorated in a new "Hall of Heroes". This recent list is made up of little-known gallant and daring characters throughout history.
Blitz dog Rip was found by an air raid warden in Poplar, London in 1940. The Blitz dog came to be useful in searching for people buried under the rubble after a Blitz, thus, his nickname. By 1945, the Blitz dog was awarded the Dickin Medal for his courageous deeds. However, Rip, the Blitz dog, passed away only a year after he received the said distinction.
Findmypast, a family history website, included the Blitz dog in its line of heroes remembered in the new "Hall of Heroes" with the aim of commemorating each individual participating in the war efforts — from the overlooked underdogs to the more known war heroes.
In connection to its launching of the "Hall of Heroes", the website is urging everyone to share the stories of the heroic figures in their family. Each story figure will be added into Findmypast's "Hall of Heroes". Additionally, the site will be donating £10 to the British Red Cross for every story of heroism shared.
Along with the Blitz dog Rip, the new "Hall of Heroes" include WWI nurse Dorothea Crewdson, who was one of the 38,000 Voluntary Aid Detachment nurses to go abroad and care for wounded servicemen during the Great War. Decorated WWI soldier, Captain Noel Godfrey Chavasse, one of the only three individuals to receive two Victoria Crosses, is also in the list.
Findmypast also commemorates Sir Harold Gillies, known as the "Father of Plastic Surgery" due to his pioneering works on reconstructive surgery for the soldiers of WWI.
As what historian and Findmypast writer Holly Thomas states, the site's "Hall of Heroes" allows well-known war figures to be recognized alongside the gallantry of every individual throughout war history — may they be a miner, a maid and even a rescue canine like Blitz dog Rip.