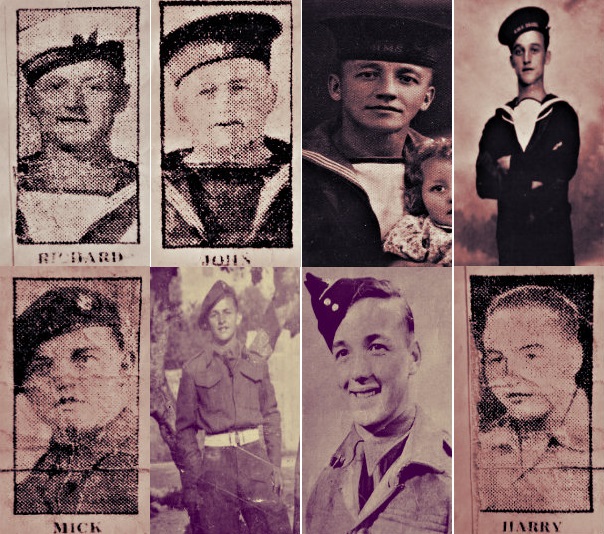 Eight brothers from Birmingham served during the Second World War and all of them lived to tell their stories — literally a surviving band of brothers.
When the Great war broke out, Richard Ricketts went on to fight for his country, leaving his wife Elizabeth along with their three sons. Fortunately, he went home unscathed and added five more sons to his brood. When WII rolled in, all his children decided to follow in his footsteps. They joined the war, a literal band of brothers, and they were equally split between the navy and the Army.
Eventually, Mr. Ricketts died in 1948. But he did see his sons – his own band of brothers –  come home safely. He also was still alive when his ninth and youngest son, Dennis, joined the others in the armed forces when he came of age.
Band of Brothers: Meet the Ricketts
According to Dennis, he was only 13 or 14 when WWII broke out and all his eight brothers went off to join the war.
His eldest brother, Richard, was an able seaman who went off to combat in Dunkirk and Crete. Later on, he took part in the Russian convoys.
Another brother, John, was also in Dunkirk and Crete. He was also involved in the Dieppe Raid in the northeastern coast of France in August 1942.
A third brother, Steven, was shipped off to Iceland while Edwin, known in the family as Ted, served in the Middle East as a soldier and a cook.
The Ricketts twins, Mick and Pat, took part of the war together in northern Ireland. Mick got wounded in Normandy later on, and eventually went on active service in Belgium. Pat, on the other hand, went on to serve in North Africa, Sicily and Italy.
The seventh of the band of brothers, Harry, was assigned in Gibraltar and the eight, Charles, was an Oxford and Bucks Light Infantry private.
Dennis went on to say that serving in the army was really in his family. He recounted how he was too young to join in the war when his brothers all went to take part of it. However, he was too eager to join that when he was old enough, he did without realizing how serious it was.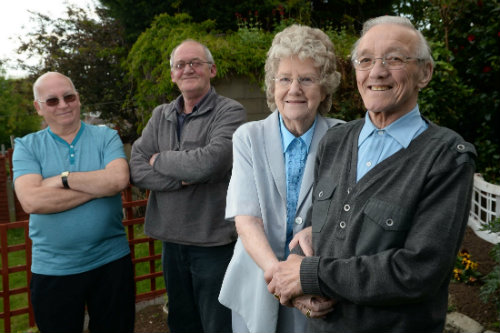 He further added that after WWII ended, he remembered how his brothers avoided talking about their bad war experiences. Dennis admitted that though he wasn't in the war, he volunteered at the age of 17 and was shipped off to Palestine.
Dennis' nephew and the son of his brother Ted, Doug, also recounted how the brothers were adamant at sharing their war ordeals, but how eager they all were in serving the armed forces. According to him, they had their mouths shut when it came to sharing about what they had experienced in their years of service.
Among the Ricketts' band of brothers, one one sibling received a medal despite the bravery they showed during the Second World War — Mick, a boxing champion in the army.
Doug stated that his uncles never bothered to apply for one, as apparently, one needed to apply to get the distinction.