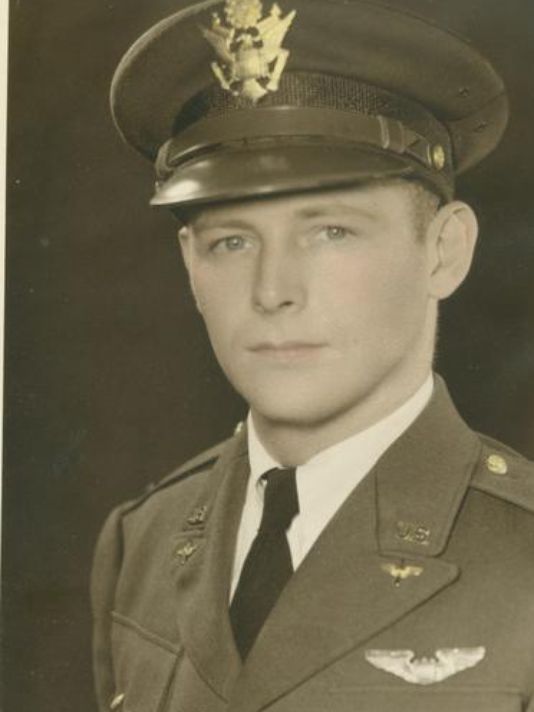 At last, Army Air Force Major Peyton S. Mathis Jr. was able to come home after seven long decades! Remains of the decorated WWII pilot was laid to rest in Montgomery, Alabama Saturday. However, his coming home wasn't so easy as it took seventy years and 7,938 miles to attain.
Knowing the Decorated WWII Pilot
Peyton S. Mathis Jr. was a graduate Sidney Lanier High School way back in 1932. He went on to Vanderbilt University where he earned his chemical engineering degree. He was also a football player in his college days. When 1940 rolled in, Peyton S. Mathis Jr. volunteered as an aviation cadet. He became a lieutenant and was awarded the Distinguished Flying Cross and and Silver Star for his time of service in Europe and North Africa. As a matter of fact, he was credited for being the first person to fly a P-38 plane from England to North Africa.
Eventually, he got promoted to the to the rank of major and became the 44th Fighter Squadron's commander. The said unit was stationed in the Pacific Theater.
It was also here where he flew his last flight.
On June 5, 1944, Peyton S. Mathis Jr. was commanding a bombing mission aimed against Japanese gun positions within the Shortland/Poporang located within the Solomon Islands chain with his twin-engine P-38J Lightning when the right engine of the plane he was flying encountered technical problems. later on, the assignment was scrubbed due to bad weather and the 44th Fighter Squadron went back to their base in Guadalcanal. The other pilots were able to land safely but Major Peyton S. Mathis Jr. circled the airfield though he was low on fuel.
His plane eventually crashed in the Guadalcanal jungle. He was only 28 years old at the time of his death.
That very same day, the crews were able to find the crash site but were not able to recover the plane and the pilot's remains as the area was densely swampy. The military went on for several recovering attempts before they declared, on the 13th of February, 1949, the plane and the body of Peyton S. Mathis Jr. unrecoverable.
Extricating the Unrecoverable
Fascinatingly, after that declaration made 64 years ago, an Australian living in Guadalcanal, Anders Markwarth, was able to find the plane wreckage in hopes that he would be able to salvage it. But when he discovered that there were remains still inside the said wreckage, he halted his efforts and contacted the authorities right away. That was how JPAC got involved in the recent recovery attempt of Major Peyton S. Mathis Jr. and this time, it was successful.
Coming Home

Air Major Peyton S. Mathis Jr. was buried at Greenwood Cemetery with full military honors. There were about 100 attendees present during the said service. Peyton S. Mathis III, nephew and and namesake of the decorated WWII pilot, said that the family is very glad that after all these years, their loved one was finally able to come home and be laid to rest in American soil. He added that though he did not want to use the word "closure", he is just very happy that at the least, his Uncle's story had a good ending. It appeared that the family has never forgotten the legacy left by the WWII serviceman.
The younger Mathis also expressed his gratitude to Markwarth saying that the Mathis family does owe him a great deal for the discovery of their loved one's remains.
www.youtube.com/watch?v=Zc8WmFzG9Dw