The highly public Ajax fiasco continues as Defence minister Jeremy Quin said he is unable to guarantee that the vehicle if it even arrives, will ever be used. The $4.8 billion development of Ajax has been plagued with problems, setbacks, and design flaws. Soldiers testing the vehicle have been injured by its extreme noise and vibrations, issues that have still not been resolved.
Defence minister Jeremy Quin has informed MPs that he cannot promise that the Ajax will ever see use, due to its associated problems.
The Ajax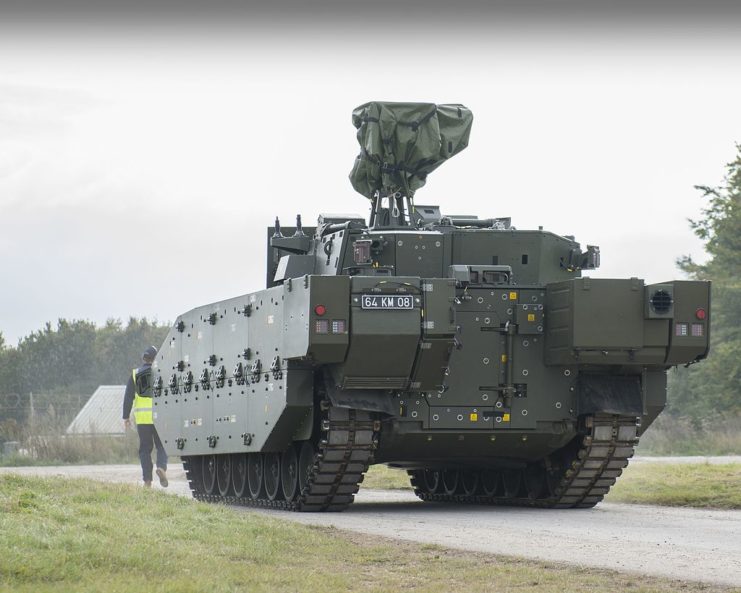 The Ajax programme began a decade ago when the Ministry of Defence made a deal with General Dynamics to produce the vehicle. By 2014 the programme was moving along, but began encountering issues a few years later when the MoD feared the Ajax may already be obsolete, resulting in a design overhaul.
During trials, it was discovered that the vehicle was had a whole host of problems. These were so severe that they actually injured crew members.
It produced powerful sounds and vibrations that gave crews back and joint pain, numbness in the hands and feet as well as short-term hearing problems and nausea. Around 310 soldiers have had to seek medical attention after crewing the Ajax. Of these, 30 received medical treatment.
In addition to the awful crew conditions, the Ajax itself performed terribly; unable to fire on the move or reverse over obstacles just 20 cm high. It was intended to be a 'light tank', but has exceeded 40 tons in weight, limiting it to the C-17 Globemaster for transport, after a partial dismantling.
The issues were so bad that trials of the Ajax were paused between the end of 2020 and early 2021. When trials resumed crews were given hearing protection and told to not exceed 20 mph to limit vibrations.
So far, only 26 out of 589 vehicles have been delivered.
The MoD isn't happy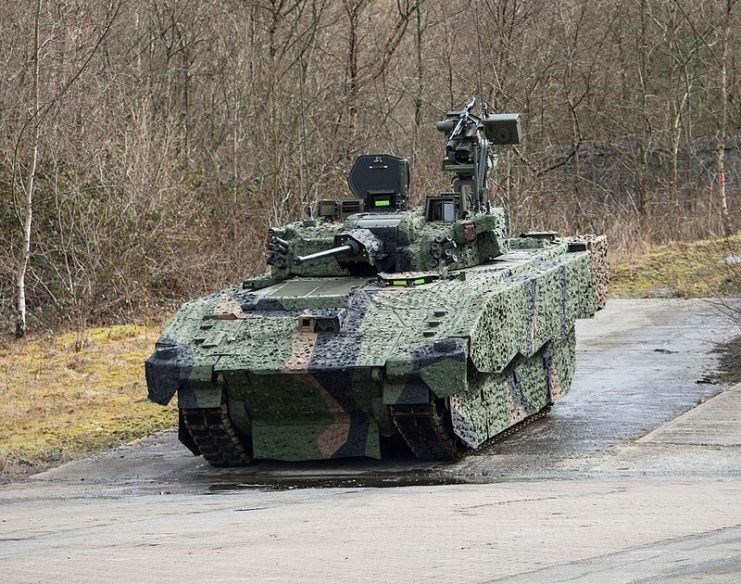 Mr. Quin said to the House of Commons "I cannot promise 100 percent we will find a resolution to these issues, but we are determined to work through with General Dynamics. We will not accept an initial operating capability until we have a clear resolution to the issues on noise and vibration… We need a vehicle that works and which is fit for purpose and that is what we're determined to deliver."
"I have previously described Ajax as a troubled programme. It is. But that does not mean that the problems are irresolvable," Quin added.
Conservative MP and Defence Select Committee Mark Francois used more scathing words, calling the Ajax a "steaming heap of institutional incompetence."
Francois added that "It is heavier than a Sherman tank and as stealthy as a Ford Transit full of spanners. And, if you are giving people steroid injections after having been in the vehicle, that tells you everything."
The scandal has highlighted worrying issues in the MoD's process of sourcing new equipment, namely former British Army generals who are hired by defense contractors for their knowledge and contacts within the MoD. They then secure contracts for the company, but not for the benefit of the UK.
These issues and the huge costs involved with the project have enraged MPs, who are now demanding answers for how the seemingly doomed project has been continuously funded. Some have simply suggested to the government that they should cut their losses and try to claim back as much money as possible from the project with 'liquidated damages.'
More From Us: The new British AJAX Armored Fighting Vehicle will be making its first ever public appearance at TANK 100!
However, the returns will likely be small, as the $4.8 billion (£3.5 billion) spent on the project was given to General Dynamics when the project was on the right track. As a result, this money will never be returned to the taxpayer.
It is currently unknown exactly what will happen with Ajax, but it seems the MoD and ministers will allow General Dynamics a few months to rectify the problems. After this, a battle between the UK government and General Dynamics is looking likely.