Brig. Gen. William Dunham was a highly-decorated US Air Force hero. His achievements during World War II and beyond are well-documented. However, his most notable act arguably concerns an act of kindness, rather than aggression, during an aerial engagement against the Japanese enemy.
A chance to exact revenge on the Imperial Japanese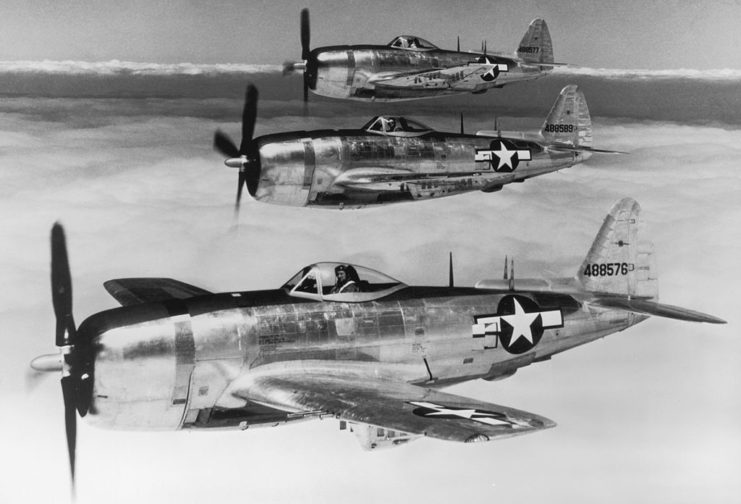 Back when 1944, he was a major in 1944, William Dunham was at the controls of a Republic P-47D Thunderbolt. Flying over the Philippine Sea, he had a clear shot at a Japanese parachutist making a descent. The pilot was a sitting – or, rather, falling – duck. Dunham had put him in that position, shooting down his Nakajima Ki-43 Hayabusa. Now, all he needed to do was deliver the fatal blow.
Fresh in Dunham's mind was the brutality of the Imperial Japanese; they'd been known to attack American pilots dangling from their parachutes. He may well have felt anger growing inside him, seeing an opportunity to take revenge on the opposition; an eye for an eye.
Then, something remarkable happened. HistoryNet, revisiting a 2008 article in Aviation History, describes how Dunham's hand was stayed before it pulled on the trigger mechanism. Not only did the he choose not to shoot, he even chucked a lifejacket at his foe.
William Dunham shows mercy toward the enemy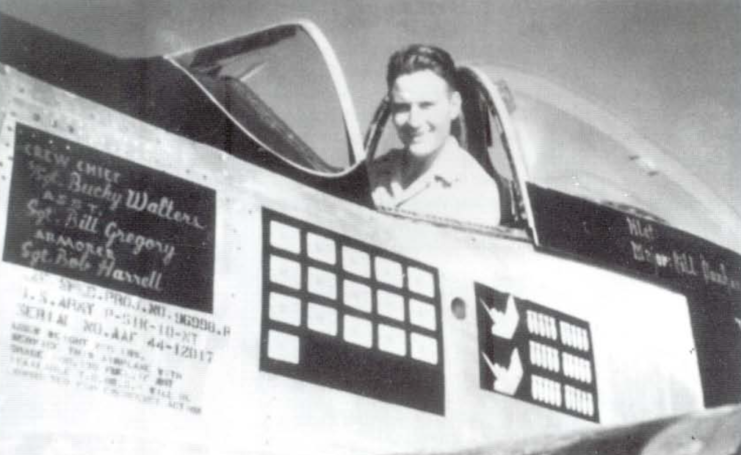 What lay behind William Dunham's decision to spare his enemy's life? He later referred to it as divine intervention, "as if the Lord put his hand on my shoulder." Yet, there seemed to be more going on than a possible message from above.
Earlier that year, Dunham lost his friend, Col. Neel Kearby. Together with Capt. Sam Blair, they patroled the north coast of New Guinea from the air. The team engaged with three Kawasaki Ki-48s, but Kearby wound up in trouble. He took out his target and circled back, unknowingly putting himself in the crosshairs of a Ki-43.
The enemy was dealt with. However, Kearby disappeared after being fired on. Dunham never forgot his fallen comrade, and it's theorized that this was a key reason behind his treatment of the Japanese pilot all those months later.
Artist David Hammond paid tribute to the dramatic episode by painting Uncommon Chivalry after learning about Dunham's act in 2005. The finished work was unveiled in front of the airman's widow, Bonnie, as he'd passed away in 1990, at the age of 70.
Along the way, Hammond found out what happened to Kearby. Parallels existed between him and the Japanese pilot Dunham wound up saving. Like the latter, Kearby bailed out, although sadly appeared to have died from his wounds before touching the ground. As HistoryNet notes, the colonel lost his life "because a flier fired on a downed enemy – as Dunham later refused to do."
William Dunham was a military man through and through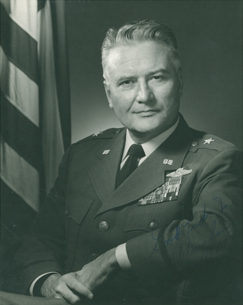 This chapter of William Dunham's life certainly stands out, but it's only one part of a long military career. He'd enlisted in the US Army Air Corps in 1941. During the Second World War, he scored 16 aerial victories, thrice making him an air ace. In 1966, he served as the deputy chief of staff for operations for the Seventh Air Force in Vietnam, and his service with the Air Force lasted until 1970.
Dunham was awarded the Distinguished Service Cross, with the citation reading, "Major Dunham's unquestionable valor in aerial combat is in keeping with the highest traditions of the military service." Also bestowed upon him were the Legion of Merit and the Air Force Commendation Medal, among many others.
More from us: Maurice Rose: The Highest Ranking US Officer Killed By the Enemy In Europe During WWII
William Dunham's motivations that day over the Philippine Sea aren't clear. However, one thing is: he witnessed a stricken man and opted to reach out, rather than cut him down. He supplied his enemy with a life jacket that he himself might have relied on – proof that, when and if any were needed, true heroes make their names in different ways.