Racism ran rampant during World War II. Still, many African-Americans proudly served their country during the conflict. And when many of them returned, they became even more dedicated to the cause of Civil Rights. Here are the stories of 5 Africa-American Veterans who returns from war and began another battle for their civil rights.
Jackie Robinson Was Court-Martialed For Standing His Ground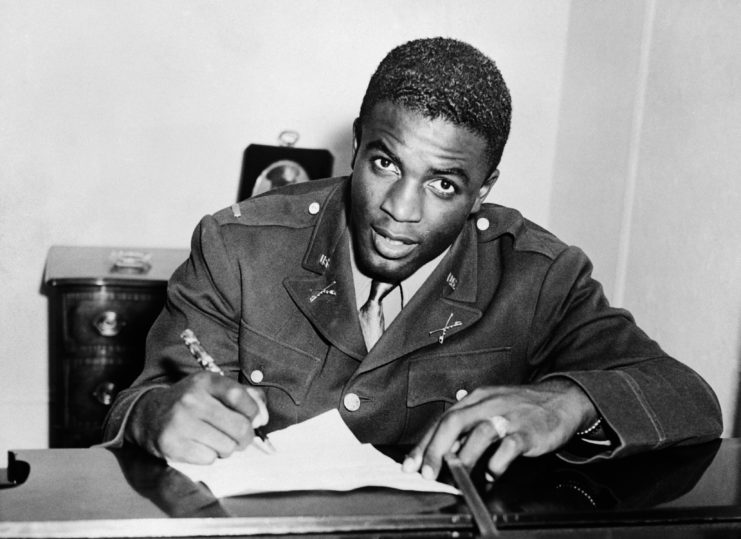 Years before he broke baseball's color barrier, Jackie Robinson was fighting for the rights of African Americans in the military. After being drafted into the Army, Robinson was sent to Fort Riley, Kansas. The former sports star at UCLA, along with a number of other African American draftees, applied for Officer Candidate's School. Those applications were heavily delayed. Eventually, thanks to a push from boxing champ Joe Louis and government adviser Truman Gibson, the men were inducted into the school.
Robinson graduated from OCS and was commissioned as a second lieutenant.
Robinson's issues did not end there, though. One day, the baseball star boarded an unsegregated bus and was ordered to sit in the back. He refused. Robinson was eventually court-martialed for his actions. While he was eventually acquitted, he didn't go overseas due to the trial. Robinson, would, of course, break a major barrier by becoming the first black baseball player to play in the major leagues outside of the Negro league.
Hosea Williams Became A Trusted Confidant Martin Luther King Jr.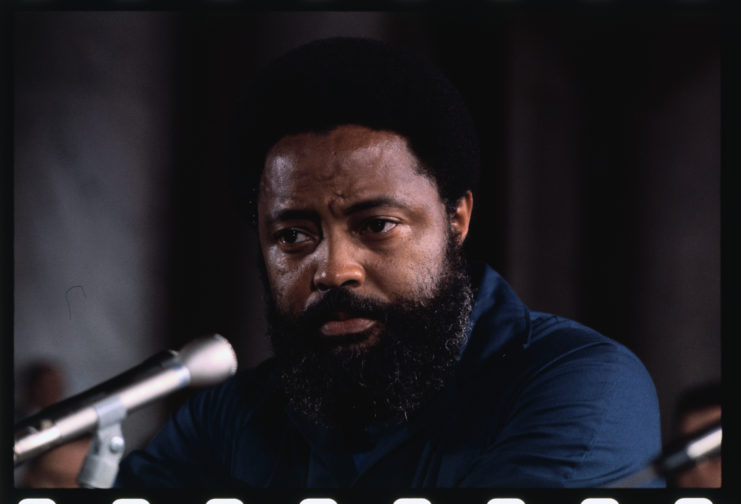 Hosea Williams, born in Georgia, served under George S. Patton during World War II. He was a talented soldier who rose to the position of staff sergeant within his all African-American unit. During the war, Williams' unit was bombed by the Nazis. All members of the unit other than Williams died. The staff sergeant found himself in a European hospital for more than a year and when he was released, he was awarded the Purple Heart.
After nobly serving his country, Williams expected to be treated differently once he came home. That was not the case. In a racially motivated incident, he was beaten by a white mob. He said of the incident, "I was deemed 100 percent disabled by the military and required a cane to walk. My wounds had earned me a Purple Heart. The war had just ended and I was still in my uniform for god's sake! But on my way home, to the brink of death, they beat me like a common dog. The very same people whose freedoms and liberties I had fought and suffered to secure in the horrors of war … they beat me like a dog … merely because I wanted a drink of water."
Following this experience, Williams became more deeply involved with the Civil Rights movement. He joined the SCLC and became a trusted confidant to Martin Luther King Jr.
Williams was also present alongside John Lewis during the Bloody Sunday March of 1964.
Amzie Moore Helped Grow The Clevland NAACP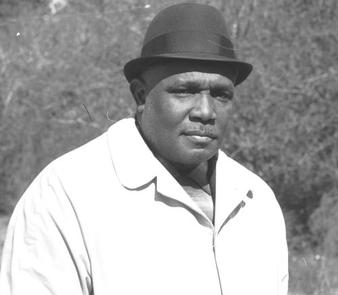 Amzie Moore, born and raised in Mississippi, was active in Civil Rights causes prior to World War Two. The post office clerk joined the Black and Tan Party, an organization made up of African American Republicans. Moore attended meetings where the demands of African Americans in Mississippi were drafted.
Moore was drafted shortly after World War II began. He was appalled at the racism that existed within the military. Moore later said of the experience, "Why were we fighting? Why were we there? If we were fighting for the four freedoms that Roosevelt and Churchill had talked about, then certainly we felt that the American soldier should be free first."
Upon returning home from the war, Moore again became active in Civil Rights. He worked with the Regional Council of Negro Leadership. Moore was later elected to serve as the President of the Cleveland Chapter of the NAACP and helped to grow that chapter into one of the largest in the country.
Medgar Evers Bravely Fought To Integrate Busses And Drive Voters To The Polls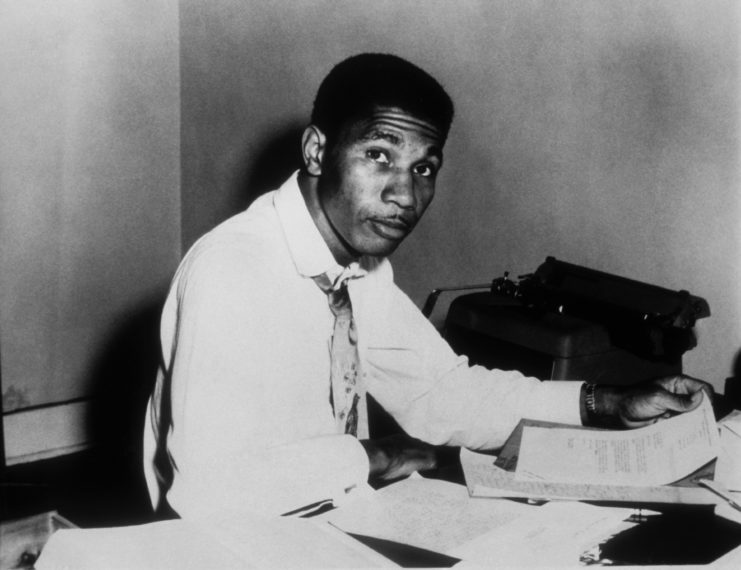 Medgar Evers grew up in Decatur, Mississippi where he attended segregated schools. He was drafted into the Army and served from 1943 through 1945. He spent the conflict in the European theatre and fought in the Battle of Normandy. When he returned from the war, he earned his degree from what is now Alcorn State University.
Evers soon became one of the country's most prominent Civil Rights activists. He bravely fought to integrate busses in the city and led voter registration drives. He was constantly under threat from the Ku Klux Klan in Mississippi. On June 12th of 1963, Evers was assassinated in his driveway by Ku Klux Klan member Byron De La Beckwith.
The story of Evers' activism has been memorialized in a number of songs and films. On the 50th Anniversary of his assassination, the impact of Evers' activism was celebrated with speeches from former President Bill Clinton, then-Attorney General Eric Holder, and Senator Roger Wicker.
Grant Reynolds Convinced Truman To Desegregate The U.S. Military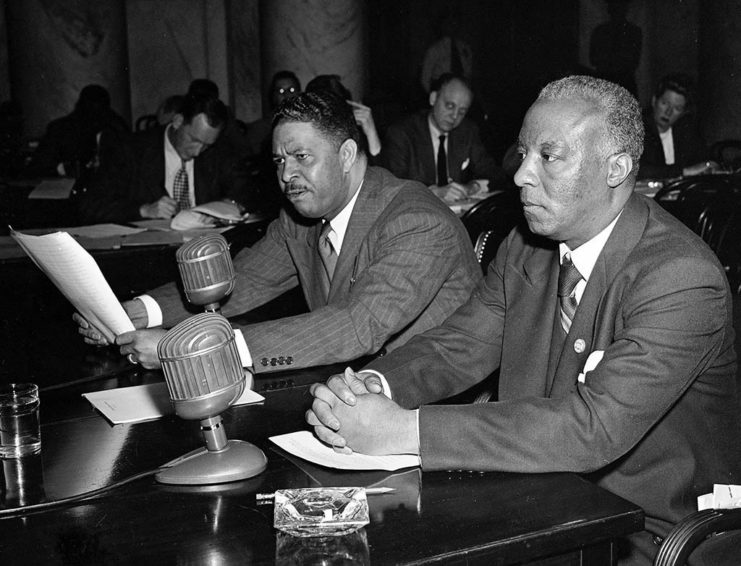 Grant Reynolds was born in Key West, Florida. Reynolds graduated from Eden Theological Seminary and later became a pastor at Mount Zion Congregational Temple in Cleveland, Ohio. When World War II broke out, Reynolds was eager to serve his country in whatever way he could. So he became a Chaplain in the United States Army.
While in the service, though, Reynolds was appalled at the blatant racism within the military. He resigned from his post and soon helped to create the Committee Against Jim Crow in Military Service and Training. The pastor threatened civil disobedience where African Americans would refuse to cooperate with the draft board. As a result, Harry S. Truman signed Executive Order 9981 which desegregated the military.