Lawrence 'Benny' Goodman, the last surviving pilot from Britain's beloved 617 Squadron, responsible for the Dambuster raids, has died, aged 100. His passing makes Leonard 'Johnny' Johnson, a gunner, the last living member of the squadron.
Goodman participated in many of the squadron's most notable missions, attacking the Tirpitz battleship, the Arnsberg railway, and even Hitler's "Eagle's Nest."
Lawrence 'Benny' Goodman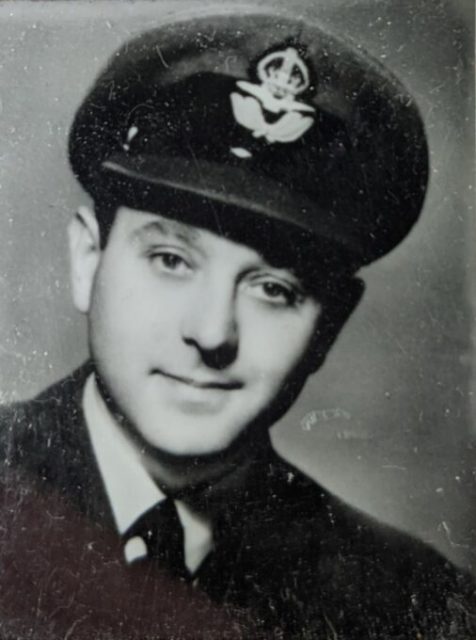 Goodman was born on September 24, 1920, in West London to a Jewish family. His first experience with aircraft came shortly after Britain declared war on Germany in 1939 when he enlisted into the Royal Air Force Volunteer Reserve. In 1940, he joined the RAF.
After he completed his training, Goodman was given his flying badge in April 1942. With a natural talent for flying, he went straight into teaching the practice as a flying instructor. He was transferred to Kingston, Ontario, to train Fleet Air Arm pilots.
He was only in Canada for a short while, as he requested a return back to the UK in September of 1942. He left for the UK on a vessel carrying troops and civilians, but the journey took a terrifying turn when a U-boat torpedoed a US destroyer escort. His own ship was damaged too, causing him to lose his luggage.
He arrived safely on dry land and began training in bombers, eventually joining the legendary 617 Squadron. He was the first pilot without operational experience to join the elite squadron, a true testament to his airmanship.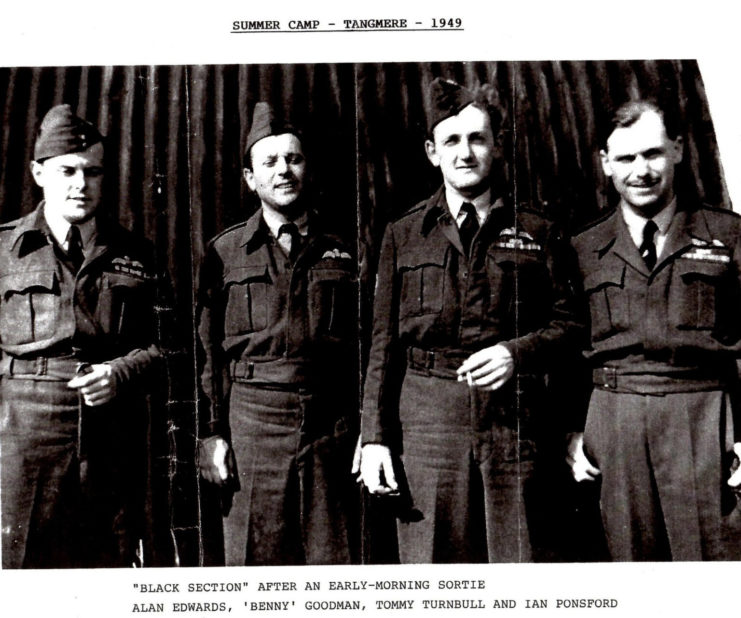 His first action came in August 1944 when he attacked the U-boat pens in La Rochelle, France. On this mission, he flew as co-pilot to an experienced member of 617 Squadron to allow him to learn and familiarize himself with an operational mission. Goodman's first mission with a crew of his own came a week later.
In October, Goodman participated in an attack on the infamous German battleship Tirpitz, an attack that failed to finish the already wounded ship off.
His next notable action came in March 1945, when he and his crew scored a direct hit on the Arnsberg viaduct in Germany. On most of the missions he had flown before, Goodman's Lancaster had been carrying the 12,000 lb Tall Boy bomb, but on this particular mission, he carried the enormous 22,000 lb Grand Slam bomb. Both of these bombs were so heavy and large that only the Lancaster bomber was able to carry them.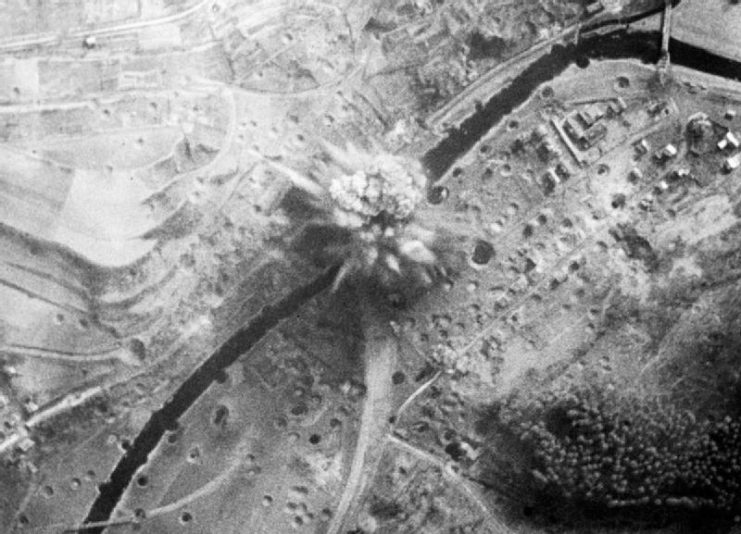 In April, he flew a mission to Hamburg, Germany, where they fought off Me 262 jet fighters, and also attacked Hitler's "Eagle's Nest."
After the war, he continued on with the RAF, participating in the Berlin Airlift, transporting casualties from the Korean War, and flying with a photo-reconnaissance squadron. He retired from the service in 1964. In that time, he flew many aircraft, including jet fighters and bombers. He retained his piloting license until his 90s.
In 2017, Goodman was awarded the Légion d'honneur, France's highest award.
The CEO of the RAF Museum, Maggie Appleton MBE, said, "So many of us will be mourning Benny while celebrating his outstanding contribution during the Second World War and his faultless RAF Service.
"The RAF Museum has been fortunate to call Benny a friend.
"He supported us in sharing the incredible story of Jewish servicemen and women during the war and the brave airmen who were in a particularly perilous situation should they have been captured.
More from us: MoH Recipient Singlehandedly Destroyed A Tiger Tank And Captured 17 Germans
"Benny was a special man who lived a long and fruitful life and brought joy and inspiration to many.
"He will be sadly missed by his friends at the RAF Museum, but we will ensure that his stories live on to inspire generations to come."