On the 75th anniversary of the Battle of Britain there are many events, memorials and museums exhibits taking place across the UK and are a great way to learn more about the battle. Here are some of the best.
1. Battle of Britain Monument:
Opened in 2005 on the anniversary of 65 years since the Battle of Britain the monument is located on the banks of the River Thames in London. The granite monument, just up from Westminster Bridge, is 25 metres tall and is joined by bronze sculptures of soldiers as well as the names of almost 3000 RAF crewmen who fought in the battle.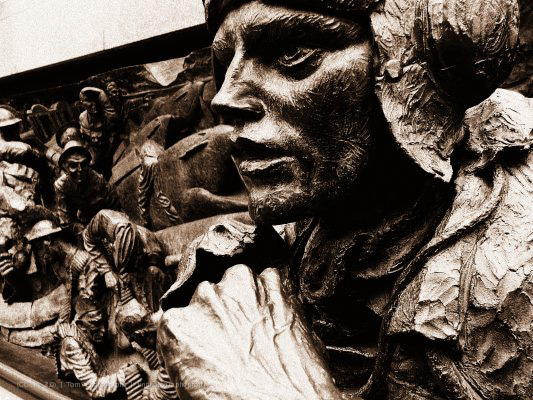 [Via]
2. RAF Fowlmere:
Just west of Duxford is RAF Fowlmere where a huge number of aircraft took off from during the Battle of Britain. But by the end of the war the base was closed and the land sold off. Luckily the aircraft hangars still exist and it's possible to drive through and see them.
3. Imperial War Museum:

A stalwart of London's museum circuit the Imperial War Museum covers all aspects of World Wars One and Two. This month the museum is launching a new Battle of Britain exhibition which includes original footage, photography, and art.
4. RAF Duxford:
Duxford air base is where the RAF launched their battle ready fighters, including 242 and 310 Squadron. Operationally, the base was closed in 1961 but was reopened as a museum and now houses more than 200 RAF aircraft.
Exhibitions also tell the story of the pilots working out of Duxford including photography and film footage. The annual Duxford air show also attracts thousands of spectators.
5. RAF Uxbridge – Battle of Britain Bunker:
To the west of London a Battle of Britain bunker exists as part of the RAF Uxbridge air base. The bunker was decommissioned in 2010, but 75 years ago it was the central command for the RAF's fight against the Luftwaffe, The Telegraph reports.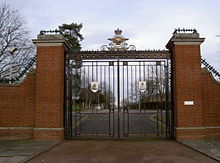 St. Andrew's Gate, the ceremonial entrance to RAF Uxbridge [Via]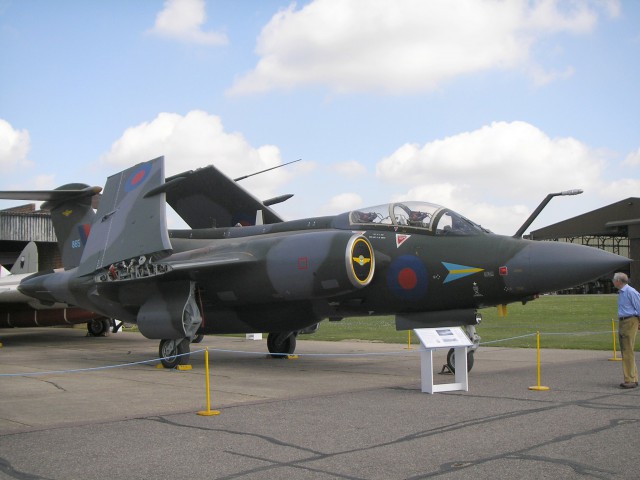 A Blackburn Buccaneer on display at Imperial War Museum Duxford in May 2006 [Via]
Now open to the public the bunker has been decorated and arranged with the furniture, equipment and technology that would have been used in 1940. Huge maps of England spread across tables are dotted with plane positions. Weather instruments as well as World War Two artefacts, uniforms and memorabilia adorn the room.