Swords may be driven into ploughshares when they've finished their fighting, but tanks are often left to rust, in graveyards of military vehicles or on the battlefields where they fell. A collection of images from around the net.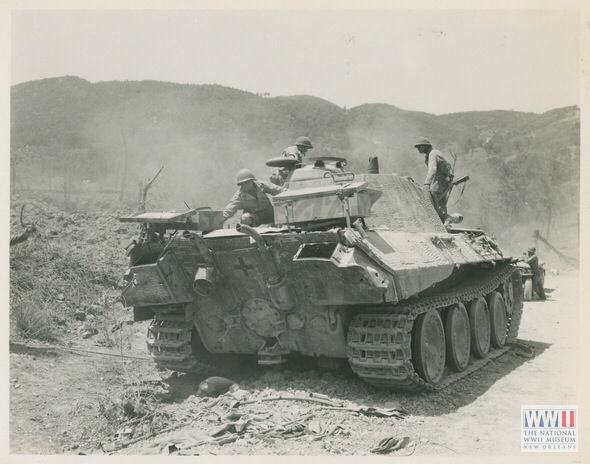 Deserted German Panzer V Panther in Italy 1944. Most of These vehicles had to be left behind due tolack of fuel, which was always in short supply in the late war years
A pioneer column of the 2nd SS was destroyed near Roncey in Operation Cobra. Photo taken in the late July 1944, an overturned Sdkfz 251 in the foreground, then a destroyed Panzer IV number 779, another Sdkfz 251 number 104, and more SPW abandoned on this field.
A Disastrous Scene to a SS unit in the port of Rouen – Two Panzer IV destroyed by the RAF air raid, 25-26 august 1944
This Sherman looks like it is under examination and review.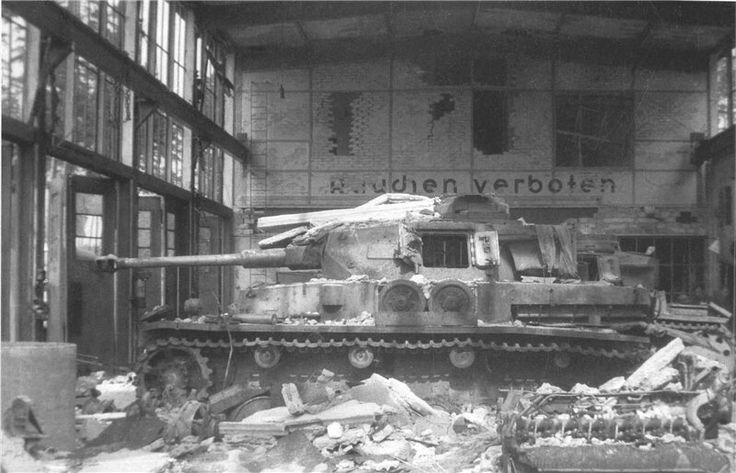 This Sherman looks like it is under examination and review.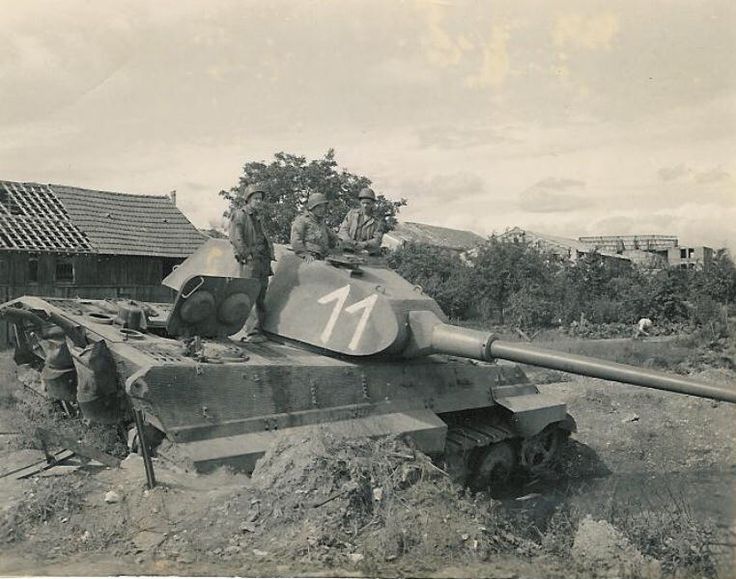 German remains of a Panther tank and SdKfz 251 vehicle inspected by American soldiers somewhere in Normandy. Love the guys on the motorcycles in the background.
Panzer Königstiger "104" belonging to Unterscharfurer "Sepp Franzl", 1st company "Schwere SS-Panzerabteilung 501" in La gleize, into a narrow street called "Way old way"
25th Pz Gren Div Berlin April '45
Impact of 3 rounds of 76mm HE on a Panther, killing turret crew but no other damage
Panther ausf G at MAN factory Nuremberg
An American built M4A3 (76) Sherman medium tank, captured and pressed into service by the German army. German markings and the words Beute Panzer (captured tank) were added to the tank to avoid friendly fire. The tank was knocked out by a US M36 Jackson tank destroyer. A dead crew member lies on the front of the tank, believed to have been hit by machinegun fire while attempting to bail out of the stricken tank. Aschaffenburg, Germany. 1945.
Kübelwagen (Type 82-0) and Panzerkampfwagen IV Ausf.J (Sd.Kfz.161-2) mounted on a Sd.ah 116
Hits from a 17 pounder
The knocked out M4A1 of 2nd Lt Harris, 756th TB in Vagney, France, 8 October 1944
Destroyed Sherman
A destroyed 2nd Armored Division M4 Sherman tank. Testament to the heavy price paid for Hill 192 in Normandy.
A wrecked Pz.Kpfw.IV , tactical number '631' of SS-Pz.Rgt.2 on the outskirts of Saint Lô