Oliver Stone is arguably one of the best directors and screenwriters in Hollywood, known for his ability to bring blockbuster and award-winning stories to the big screen, including an epic Vietnam War trilogy. Prior to making his directorial debut, he served in the conflict, volunteering for combat duty. It was his experiences during this time that went on to influence the events depicted in Platoon (1986), Born on the Fourth of July (1989) and Heaven & Earth (1993).
Oliver Stone requested combat duty in Vietnam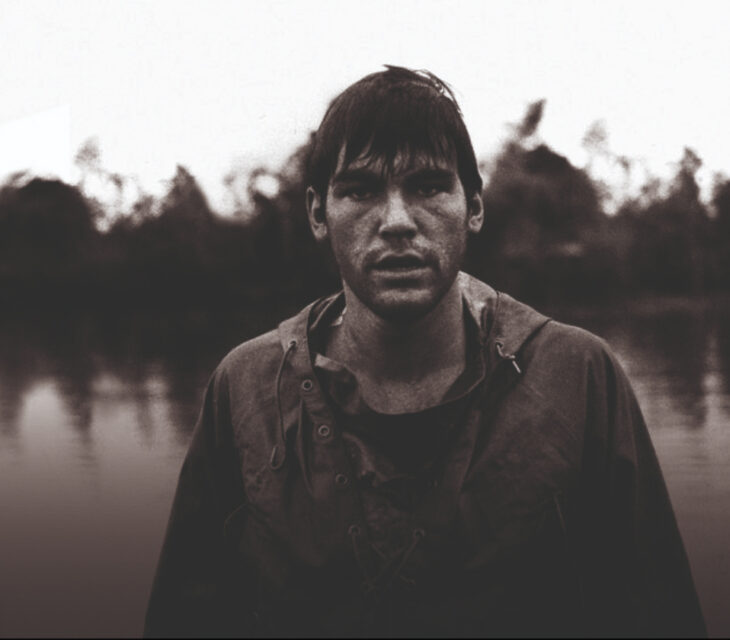 Oliver Stone enlisted in the US Army in April 1967, and requested a combat tour in Vietnam. He was deployed to South Vietnam that September and assigned to the 2nd Platoon, Bravo Company, 3rd Battalion, 22nd Infantry Regiment, 25th Infantry Division along the Cambodian border. During this time, he was wounded twice – in the neck and legs/buttocks – and awarded the Bronze Star.
Once he'd recovered from his injuries, Stone was transferred to the 1st Cavalry Division, with whom he conducted long-range reconnaissance. During one patrol, he and his platoon fell victim to an attack by the North Vietnamese. Despite being greatly outnumbered, they survived the fight with just 175 casualties – the enemy force had lost around 400 soldiers.
Stone was later transferred to a motorized infantry unit, before being discharged in November 1968. For his service, he received a number of decorations. On top of his Bronze Start with "V" Device for valor, he was awarded the Air Medal, the Purple Heart with Oak Leaf Cluster and the Republic of Vietnam Gallantry Cross with Unit Citation with Palm, among many other honors.
Speaking about why he'd volunteered for service in Vietnam, Stone later said, "I thought war was it; it was the most difficult thing a young man could go through… It was a rite of passage. And I knew it would be the only war of my generation, so I said, 'I've gotta get over there fast, because it's going to be over.' There was also a heavy streak of rebelliousness in the face of my father, and I think I was trying to prove to him that I was a man, not a boy."
Oliver Stone's decades-spanning Hollywood career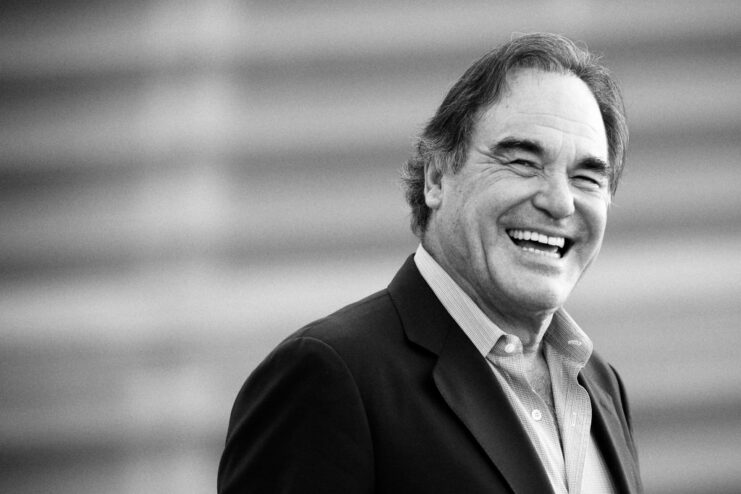 Following his honorable discharge from the US Army, Oliver Stone used the Vietnam GI Bill to pay for his education at New York University, during which time he studied under Martin Scorsese. Among his first original works was a 12-minute short-film titled Last Year in Viet Nam.
Stone's big break came with the release of Midnight Express (1978), for which he won an Academy Award. He continued to see success into the 1980s, with his top films being his remake of Scarface (1983), Year of the Dragon (1985), Wall Street (1987) and the first two movies in his Vietnam War trilogy. He's continued to release top-performing features over the subsequent decades, albeit with a few flops here and there.
In 1991, Stone released his most successful – and controversial – film, JFK, about the assassination of John F. Kennedy. His second presidential-themed release, the Oscar-nominated Nixon, premiered in 1995, while the third, a biopic about George W. Bush, debuted in theaters in 2008.
In 2020, Stone released his memoir, Chasing the Light: Writing, Directing, and Surviving Platoon, Midnight Express, Scarface, Salvador, and the Movie Game. Along with covering his service in Vietnam, the book details the trials, triumphs and tribulations of the entertainment industry.
Platoon (1986)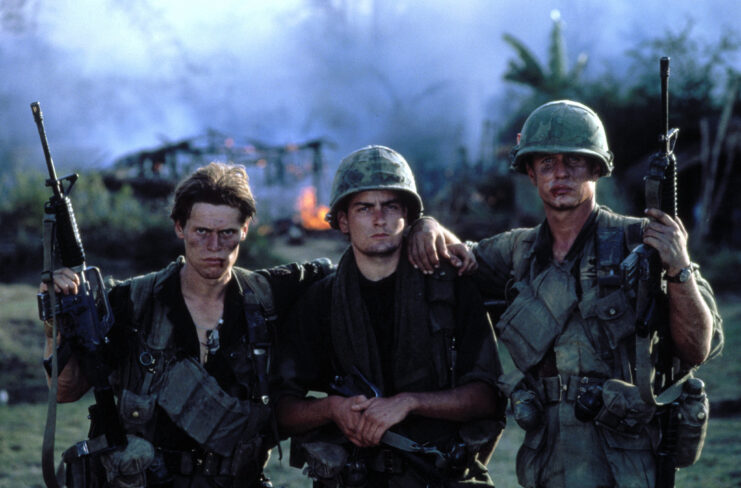 The first film in Oliver Stone's Vietnam War trilogy was Platoon, starring Willem Dafoe, Charlie Sheen, Tom Berenger, Forest Whitaker and Johnny Depp. Stone wrote the movie around his experiences as an infantryman during the conflict, in a sort-of rebuttal to John Wayne's The Green Berets (1968).
Platoon follows Chris Taylor, who volunteers to serve in Vietnam and finds himself in the middle of two head-butting superiors, Sgt. Elias and Staff Sgt. Bob Barnes, following the massacre of innocent villagers by the platoon. As the movie progresses, viewers are given a no-holds-barred view of what the conflict entailed and just how brutal the jungle warfare was. On top of this, it presents the moral dilemmas faced by those who served, and how war, in general, can change a person.
Arguably one of the best Vietnam-era films ever released, Platoon has received critical acclaim, with veterans, in particular, able to identify with its characters and what they faced. Earning an impressive $138 million at the domestic box office, it went on to receive a number of accolades, including the Academy Awards for Best Picture and Director.
In 2019, the Library of Congress added Platoon to the US National Film Registry for being "culturally, historically, or aesthetically significant."
Born on the Fourth of July (1989)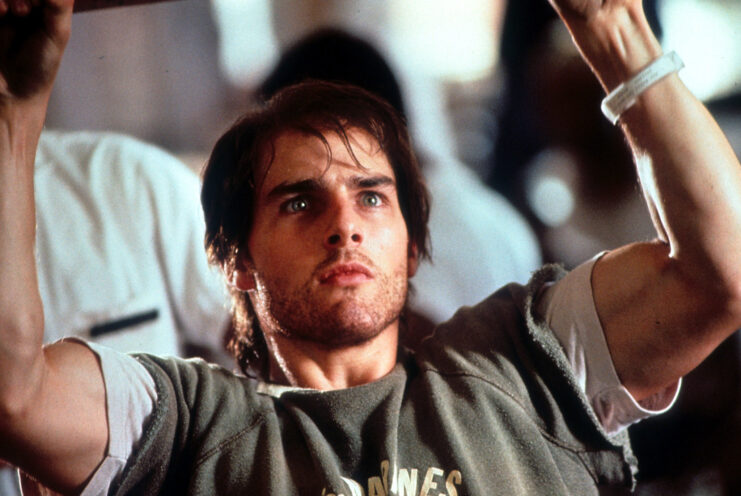 The second film in Oliver Stone's Vietnam War trilogy, Born on the Fourth of July, came at a time when Tom Cruise was on a career high. Still relatively new to Hollywood, the actor already had a number of big-name movies under his belt, including Top Gun (1986), Rain Man (1988) and The Outsiders (1983).
Born on the Fourth of July is based on the autobiography by US Marine Corps veteran Ron Kovic, who was injured and paralyzed while serving in Vietnam. The film was years in the making, with producer Martin Bregman acquiring the rights to book in 1976, and follows Kovic's journey from naïve recruit to an outspoken critic of the war. All the while, he battles with personal demons that resulted from his life-altering injuries.
Willem Dafoe and Kyra Sedgwick star alongside Cruise in the movie, with Stone and veteran Dale Dye making cameos. Earning over $162 million at the worldwide box office, Born on the Fourth of July became the 10th highest-grossing film of 1989 – and its accolades reflect this success. Stone, again, won the Academy Award for Best Director, and the movie overall was the recipient of many Golden Globes.
Heaven & Earth (1993)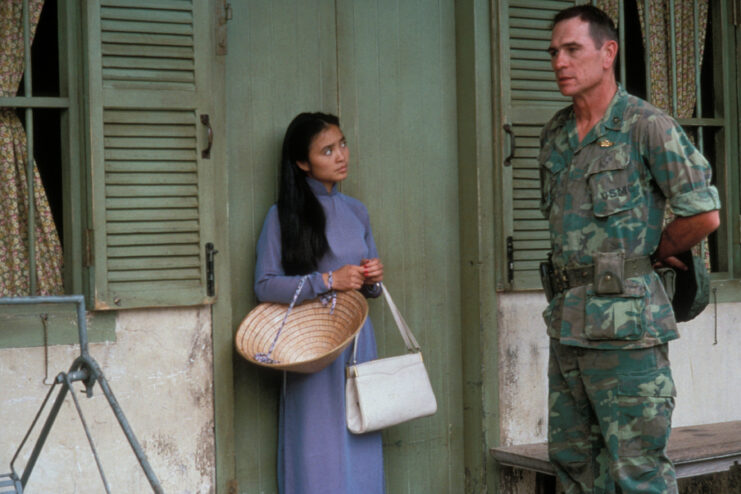 The third and final film in Oliver Stone's Vietnam War trilogy is also the one that received the least attention. Heaven & Earth, starring Tommy Lee Jones and newcomer Hiep Thi Le, garnered mixed reviews, and, compared to its predecessors, was a major box office flop.
Based on Le Ly Hayslip's books, Child of War, Woman of Peace and When Heaven and Earth Changed Places: A Vietnamese Woman's Journey from War to Peace, the film follows Le Ly as she struggles to survive during the Vietnam War.
Accused on being a spy by the South and a traitor by the Viet Cong, she and her family are forced to flee their village for Saigon, only to return when Le Ly falls pregnant by a married man. She subsequently meets US Marine Corps Gunnery Sgt. Steve Butler. The two move to the United States, where their relationship dissolves.
More from us: Stanley Kubrick Was the Mastermind Behind These War Movie Classics
Earning just $5.9 million at the box office, Heaven & Earth fell short of making back its $33 million budget. While many praised Stone for depicting a side of the Vietnam War not many Americans likely considered, this wasn't enough to bring the film more than an average rating, with its only accolade being a Golden Globe for Best Original Score.