When it first began, it was common for National Football League (NFL) players to serve in the US military. While it has since become much less common, that doesn't mean it's unheard of. Some of those players who served ended up making the ultimate sacrifice.
Al Blozis
Al Blozis was born in Garfield, New Jersey in 1919. He was large from an early age and participated in track and field events. These skills led him to Georgetown University, where he played shot put and discus, as well as football. After graduation, he signed on with the New York Giants and was an immediate hit, making the All-Star team in 1942 and being named an All-Pro a year later. He was posthumously named to the 1940s All-Decade Team and inducted into the Giants Ring of Honor.
Blozis had tried for years to join the US Army, but the same size that made him a football star led to his rejection from the service. He ended up convincing Army officials to waive the size requirements and was allowed to enlist in 1943. Following officer training at Fort Benning, he was shipped off to the Vosges Mountains in France.
After two men from his platoon went missing, Blozis went off to search for them – he never returned. While at first listed as missing, his death was later confirmed and his remains laid to rest at the Lorraine American Cemetery and Memorial in Saint-Avold, Moselle, France.
Jack Lummus
Jack Lummus was born in Ellis County, Texas in 1915. A football and track star, he attended Baylor University on an athletic scholarship. After an All-American career in college, he signed with the New York Giants as a free agent. While Lummus made the team as a rookie, he only played nine games before World War II broke out.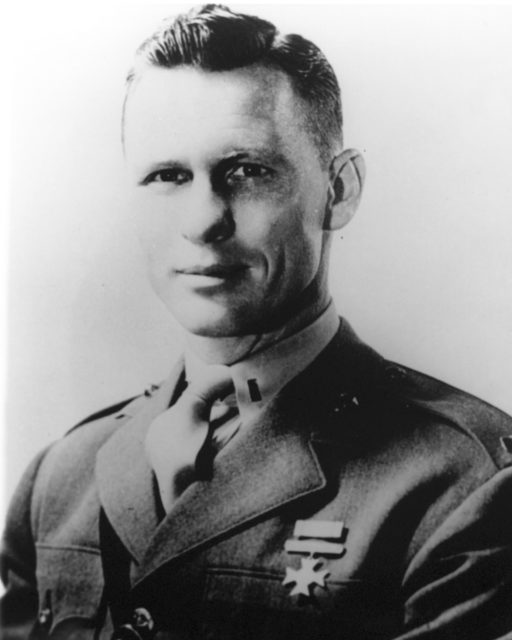 As soon as the season ended, Lummus enlisted in the US Marine Corps. He was given command of a platoon on Iwo Jima. During the Battle of Iwo Jima, Lummus stepped on a land mine, losing both of his legs. He later died on the operating table, and was posthumously awarded the Medal of Honor for his valor.
His commanding officer wrote in a letter to Lummus' mother: "Jack suffered very little for he didn't live long. I saw Jack soon after he was hit. With calmness, serenity and complacency, Jack said, 'The New York Giants lost a good man.' We all lost a good man."
Don Steinbrunner
Don Steinbrunner was born in Bellingham, Washington in 1932. He played both football and basketball at Washington State College and was the captain of both teams. Following his college career, Steinbrunner joined the Cleveland Browns. He only played one season for the team and participated in 1953's Championship Game, which the Browns lost.
In 1954, Steinbrunner joined the US Air Force to fulfill his ROTC requirements. He chose to forgo his football career due to a knee injury and stayed in the service. In 1966, he was offered a safe assignment during the Vietnam War, but refused.
In July 1967, the C-123 Provider he was flying was shot down by small arms fire, killing him and the aircraft's entire crew. The first NFL player to be killed in Vietnam, Steinbrunner was posthumously awarded a Purple Heart and the Distinguished Flying Cross for his service.
Bob Kalsu
Bob Kalsu was born and raised in Oklahoma City, Oklahoma. A standout athlete, he attended the University of Oklahoma and played offensive tackle for the school's football team. In his senior season, he was named an All-American, and was later drafted by the Buffalo Bills as a starting guard during the 1968 season.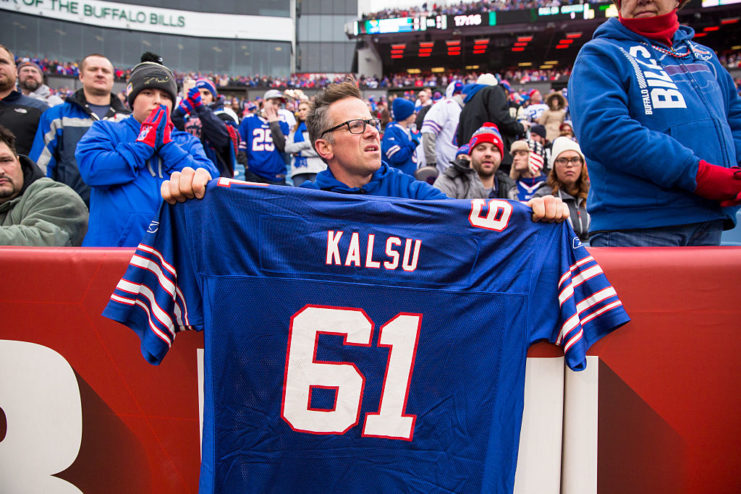 Kalsu's scholarship to the University of Oklahoma was through the ROTC and not athletic. As such, he entered the Army following the 1968 season to fulfill his military obligation. He was assigned to the 101st Airborne Division and landed in South Vietnam in November 1969.
On July 21, 1970, Kalsu was killed in action during the Battle of Fire Support Base Ripcord, when his unit came under mortar fire. The offensive lineman was later named to the Buffalo Bills Wall of Fame, and the Dell City High School football stadium in Oklahoma is named in his honor.
Pat Tillman
Pat Tillman was a star athlete growing up in Fremont, California, and played college ball at Arizona State. He was drafted by the Arizona Cardinals in the 7th Round and became a key contributor to the team. In 2000, he was named to Sports Illustrated's All-Pro team.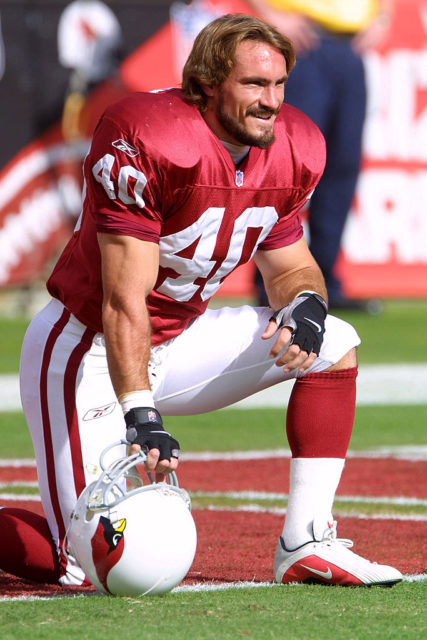 Following the 9/11 attacks, Tillman turned down a contract that would pay him over $1 million a year to enlist in the Army. After completing basic training, he was sent to Iraq as part of Operation Iraqi Freedom. He then attended Army Ranger School, after which he was deployed to Afghanistan.
On April 22, 2004, he was shot and killed near the village of Sperah. While it was initially reported he was killed by enemy forces, it was later revealed to be a friendly fire incident. Tillman became the first NFL player to be killed in action since the death of Bob Kalsu.