You would need to have been something of a hermit to avoid the new movie Dunkirk. I've seen it twice and enjoyed it much more the second time. I went with my brother in law, Roger, who remains a devotee of the 1958 'original'. I love that one, too, but we are not here to review the film, instead we have this timely book by Tim Lynch that looks at the events of 1940 through the collection of images provided by Mirrorpix.
The book does the now standard thing of presenting a lot of well-known images mixed with a smattering of stuff I hadn't seen before. I should add I have spent the best part of forty years working in photo archives and although only a muppet would say they have seen 'everything', there are a good number of images that do the rounds.  I have to say I really like this book. Mr Lynch goes back to why the BEF came to be stranded on the sands of Bray Dunes, building a full picture, so to speak; of the rocky road from high hopes to disaster to the spirit of defiance that carried Britain through those times when invasion seemed highly probable.
The pictures are superb and the text works really well. This is not one of those grandiose products; it is a really nice softback. In a way it keeps things in check, recalling that Dunkirk represents a defeat while also offering a second chance that was not spurned. Great stuff.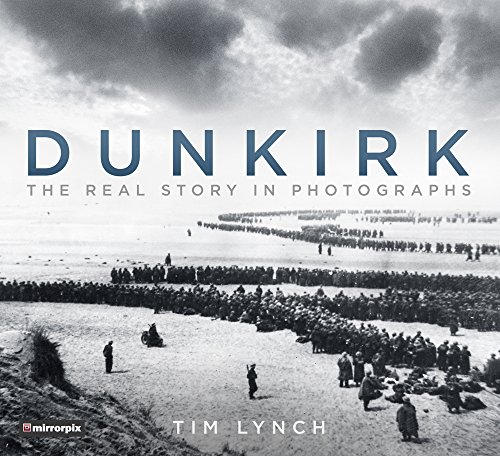 DUNKIRK
The Real Story in Photographs
By Tim Lynch
The History Press
ISBN: 978 0 7509 8273 3
We will stick with the movie theme by tapping into one of the sacred cows of the British war movie world with Zulu, the early 1960s classic that brought Michael Caine to prominence and helped some of the myths of the 1879 Anglo-Zulu War into 'fact'.
Ever since I first saw that movie at the Carlton cinema in Essex Road I have developed a long drawn out but generally casual interest in Rorke's Drift, the Battle of Isandlwana and all that jazz about the Zulu impis, Martini Henry rifles and grizzled redcoats dying under a beating sun. I still have a Historex figure of a 24th Foot officer I painted about forty years ago. My brother in law, Roger (again), went to Rorke's Drift a few years ago and brought me back a t-shirt.
There have been some magnificent reads about the Zulu War. The one that got me started was Donald R Morris' The Washing of the Spears. It fascinated me how an American would be interested in a history far removed from his own, but we all hopefully grow up and expand our horizons. I was fortunate to get some booklets on the battle at London's National Army Museum about thirty years ago that include a biography of Henry Hook, one of the Victoria Cross recipients from Rorke's Drift. The huge amount of written material on those events gets ever larger. I would love to do a battlefield tour of Zululand and this book by Chris Peers ticks all the boxes. It is portable, concise and incisive. There are no frills – just black and white images and a selection of useful tables and maps.
There is plenty of historic detail mixed with what we can expect to see today. Practical information about travel and where to stay are essential. Mr Peers does not shy away from concerns about crime or venomous critters but he puts it all into perspective. Many people reading this will live in places where these things are far from unusual anyway.
I am not sure when I will get to the places featured here but it would be on my bucket list should I ever put one together. I collect battlefield guides old and new and this one will definitely be staying on my shelf.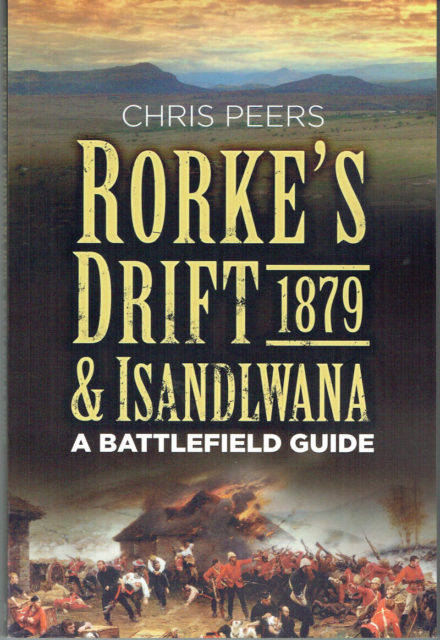 RORKE'S DRIFT 1879 & ISANDLWANA
A Battlefield Guide
By Chris Peers
The History Press
ISBN: 978 075096 730 3
Reviewed by Mark Barnes for War History Online