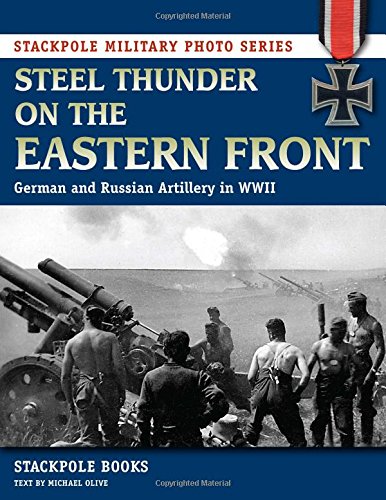 We've seen a number of these superb photo archive books from StackpoleBooks of Pennsylvania beforeand this one is up to standard in every sense of the word.  The images are many and varied and the amount of detail on offer to living historians and model makers is immense, although in the case of the former I would imagine having examples of German guns in their arsenal is not so common. In my time on the circuit in the UK I've only seen a PaK 37 and a PaK 40 in over fifteen years.
When it comes to German guns the fixation seems to dwell on the classic 88mm but there was so much more to the artillery arm as this book shows by concentrating on the howitzers and other big guns that did the serious business on the battlefield.
As ever with Stackpole the book really goes to town and blitzes us with a genuinely impressive collection of photographs accompanied by very useful captions. We find a wide range of views of guns and gunners, their limbers and animals, ammunition, optics and so much more. The sections on Russian artillery typically show some of the huge number of weapons captured by the Germans in the early phases of Barbarossa.  Although some Russian photos appear in this book it relies heavily on either German official or personal images taken during the advances into Soviet territory. What the book does is leave me curious about the potential for huge untapped photo archives in Russia that have never been seen in the West. I don't know anything about former Soviet archives and find the subject fascinating.
I can't be drawn on favourites, but anything with an Sd.kfz 7 is always going to interest me and I really like the more personable images of gunners at work.
The book has the traditional colour section showing uniforms and equipment in addition to a small number of contemporary photos and this all helps make this series really worth having. The quality of reproduction is first class and for less than £16 sterling or $26 USD this represents an absolute bargain. Top marks.
Reviewed by Mark Barnes for War History Online.
STEEL THUNDER ON THE EASTERN FRONT
German and Russian Artillery n WWII
By Michael Olive
Stackpole Books
ISN: 978-0-8117-1209-5