Regular sufferers of my corner of WHO will know I am a collector of battlefield guides and photo books. The book on offer here looks at the Somme and is produced by the Commonwealth War Graves Commission in association with Osprey. The book is resonant of the style of booklets produced by the CWGC that you can find for most battlefields and areas of the world where graves and memorials cared for by the Commission are found. They are always well presented and quite stylish. Needless to say, this book is much the same.
It offers an outline of events accompanying four driving tours of the battlefield and comes in a spiral bound format that is easy to use and clean and crisp to look at. Being an obsessive, I am always happy to welcome a book like this onto my already sagging bookshelves. I would be wrong not to question what this offers that you cannot find in the well-established guides already available, but I am a great believer in having as much info as possible in my hands and while I can be smug and say I already know the battlefield well enough to drive much of it without maps, this isn't true of everyone.
This is a practical book for people visiting the battlefield. It is not something I would find much use for otherwise. I like the archive photography and the style and feel of it. The tours are all quite sensible and I would suggest this is of great use to first time or casual visitors. I will use it. I am actually planning to be on the battlefield before the end of the year after a lengthy absence, so I am always keen to address lapses in memory. For a penny under fifteen quid this book represents value for money. I am a huge admirer of the work the Commission does and will always welcome their publications. So if you are planning a first-time visit on two or four wheels, this book might just be all you need.
Reviewed by Mark Barnes for War History Online.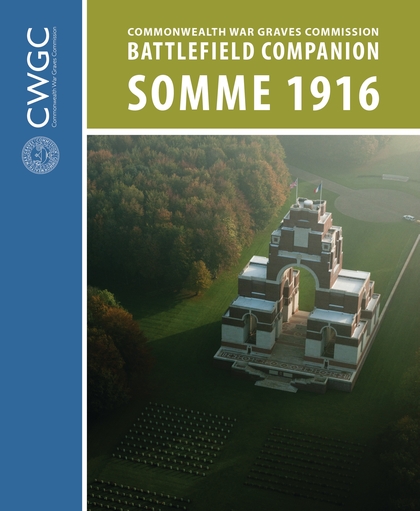 SOMME 1916
Commonwealth War Graves Commission Battlefield Companion
Osprey Publishing
ISBN: 978 1 4728 2307 6