Here are two very nice books in the Images of War range by Michael Green. I have been sitting on these two a bit too long but it is never too late to highlight good stuff. Mr Green is stalwart of this series and I have come to admire his work. Many of the other books in this range could do with a slice more of the substance this author perennially includes in his offerings. They are more weighty and offer something extra.
The two on offer here go hand in glove and might have made one big book, but we can have no complaints if they are treated as a pair or not. Both are designed to work well individually and it shows.
Regulars will know by now what a sucker I am for archive naval imagery. There is plenty on offer here with a good look at US aircraft carrier development from the period of experimentation through to the classic era of World War II. The book continues into the jet age where the ships of the propeller era were adapted to operate jets before dedicated vessels came on strength.
This all leads to our modern age of utterly vast ships costing billions of dollars. To accompany this the author takes us through a century of US naval aviation and this is why the two books work so well together. There was and is so much more to US naval aviation than operations from carriers alone and the author takes this in to account.
The general histories and captions and the choice of images has been made with great care. I would definitely like to see the two form the basis of an expanded and larger format book, but I fully appreciate them as they are and have no hesitation in recommending the pair.
Reviewed by Mark Barnes for War History Online.
AIRCRAFT CARRIERS OF THE UNITED STATES NAVY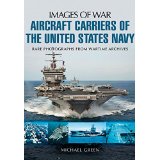 Images of War series
By Michael Green
Pen & Sword Maritime
ISBN: 978 1 78337 610 0
UNITED STATES NAVAL AVIATION 1911-2014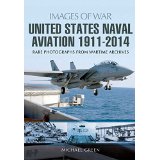 Images of War series
By Michael Green
Pen & Sword Aviation
ISBN: 978 1 47382 225 2