I hope by now you have got the hint that value for money is an important facet of how I consider the books reviewed here.
This new range of books from Pen & Sword has many of the elements we find in their well-established Images of War range, but these books are not so much Images Lite but something else entirely. Originally published by Greenhill at the end of the last century and during the early part of this one, they rely solely on the power of the imagery.
Let us be honest here. Publishing is a competitive business, and it is a given that the companies doggy paddling in the pond of military history must check out the opposition. With that in mind, it is clear to me these competitively priced books are aiming at a section of the market traditionally populated by Osprey.
But, but, but – these remounts are not copycats. You won't find any original artwork or a great deal of preliminary text. These are archive photography books pure and simple.
As someone who has just produced one of my own, these are just the sort of thing I prefer.  There is nothing wrong with an intelligently handled reissue. I never saw them first time round, and it doesn't bother me. I like what I see.
The other aspect is the hefty nod towards the United States, which is a potentially huge market for the chaps from Barnsley.
Who can blame them?  Once again I repeat my mantra about younger students of the military thing.  Books like this are aimed at their pocket money or the Amazon voucher they got from an auntie at Christmas.
If I were dead lucky, it would have been a ten shilling note when I was a kid but more likely a postal order for five bob or seven and sixpence. But I digress…
We have four books on offer here, three by Christopher J Anderson and one from Anthony A Evans.  The subjects are the US Armored Forces from 1918 onwards The US Army in the Cold War, The Gulf War of 1991 and the US Marines in Vietnam.  Make no mistake, I have had a good look at all four, and I think Pen & Sword are on to a winner here.
The Gulf War book by Anthony A Evans first appeared in the year the second war with Iraq began.  It seems strange seeing the Gulf War as military history.
I remember those times well. I was working for a national newspaper group here in Britain. I had the job of transforming the military photo library so we had examples of all the hardware, badges, etc.
An early expedient dreamt up by one picture editor was to send a bod down to the local railway station to buy up all the inevitable pile of bargain bucket military photo books in the WH Smiths.
We used to copy what was needed straight from them and in no time at all a good many photo agencies were doing the same thing. I filed hundreds of flat looking copy transparencies sent into us. It was a time when colour newspapers were still a novelty.
Black and white shots of an Abrams would not do.  Now there are archive books of it all. Time flies when you're having fun.
My favourite volume from the foursome is Marines in Vietnam. It seems to work the best out of all four, but they all have strengths and the colour sections all do a job. I am a sucker for traditional monochrome archive, and there is plenty of it here.
Was this a review? Yes. Anything I say is just subjective. You know what you want from your books. It is my job to explain how I see things and try to help you make an informed decision before you flex your friend.
At £12.99 sterling or $19.99 USD these books represent really good value.  I like the layout and the simplicity. The subject matter offers a wealth of possibilities.
They are less than half the size of an Images of War book and I presume the range is quite extensive. How the series will tackle the 19th century remains to be seen, but I am impressed with what I have seen so far.  Good stuff.
Reviewed by Mark Barnes for War History Online.
G.I: THE ILLUSTRATED HISTORY OF THE AMERICAN SOLDIER, HIS UNIFORM AND HIS EQUIPMENT.
Published by Pen & Sword Military.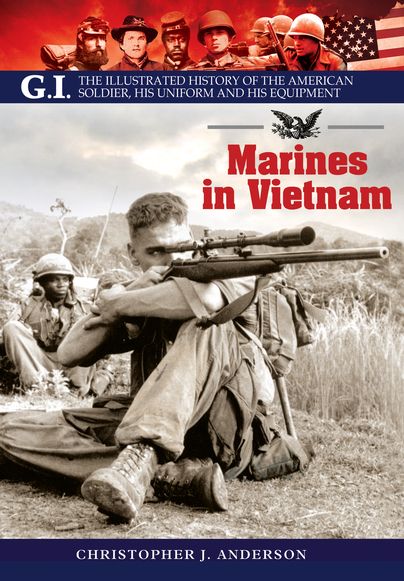 MARINES IN VIETNAM
By Christopher J Anderson
ISBN: 978 1 84832 810 5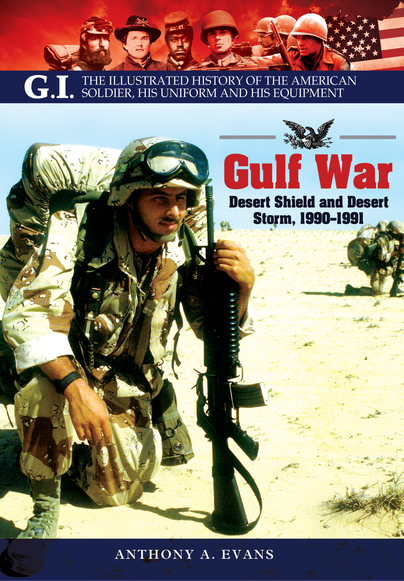 GULF WAR
Desert Shield and Desert Storm, 1990-1991
By Anthony A Evans
ISBN: 978 1 84832 813 6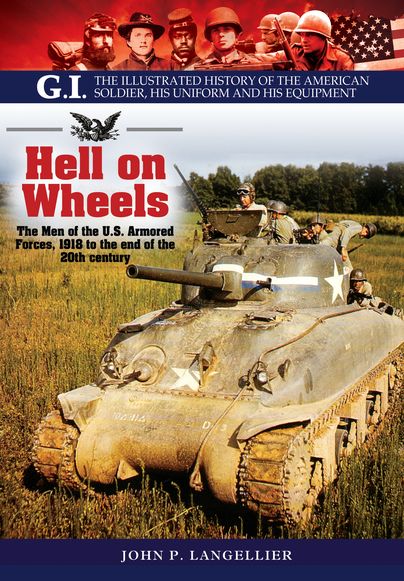 HELL ON WHEELS
The Men of the US Armored Forces, 1918 to the end of the 20th Century
By Christopher J Anderson
ISBN: 978 1 84832 809 9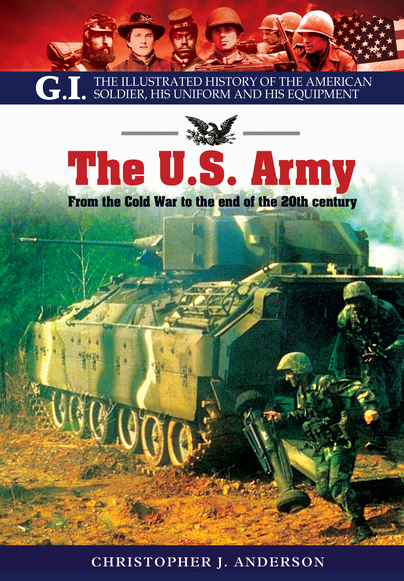 THE US ARMY
From the Cold War to the end of 20th Century
ISBN: 978 1 84832 815 0