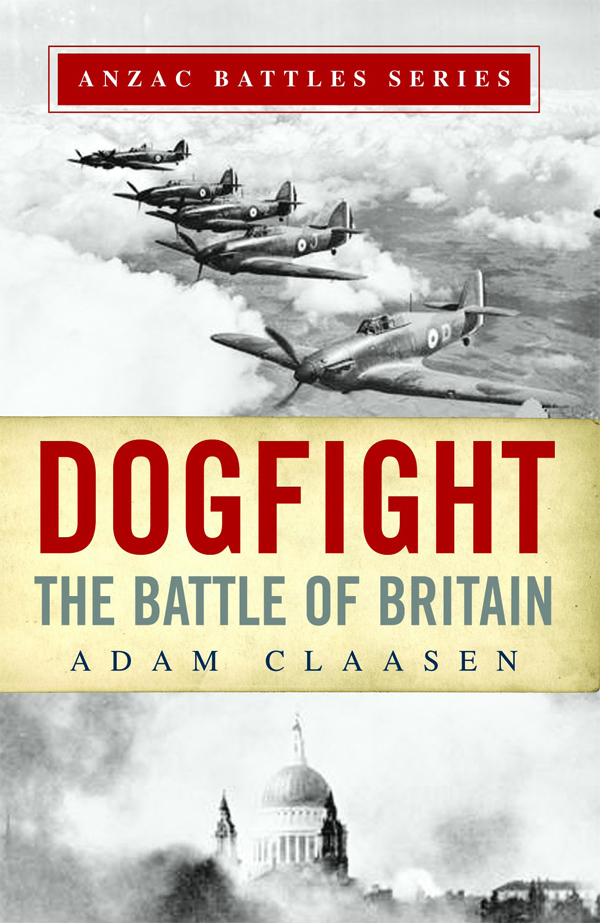 Straight from the off the author does himself credit by asking the obvious question whether we actually need another Battle of Britain book.  I would imagine there are people who are as sick hearing about The Few as they are about England winning the World Cup in 1966, but the fact is some events will never go away.
So, alright then, do we need another Battle of Britain book? The obvious answer is it depends….
The book takes an interesting line in that it covers the men from New Zealand and Australia who fought in the battle by examining their experiences and their impact on the British victory. I was a bit worried at first this would be one of those bold Antipodean exercises in how they won the battle for the British. Thankfully, I was wide of the mark. So, the need for another Battle of Britain book depended on a worthy angle – and I have both enjoyed it and learned much from this one.
There are the seemingly obvious appearances from Edgar Kain and Al Deere and the always impressive Keith Park, who to my mind ranks with Edmund Hillary as the greatest Kiwis of the 20th Century, although I would push Bernard Freyberg somewhere in the mix as well. Personally, I would be putting Keith Park on banknotes and regret the day I gave up Vincent Orange's masterful biography of the man.
The Australians are here in abundance, too.
My favourite bits were reading about the men who flew the Boulton Paul Defiant, not an ugly sister of the battle, but perhaps not quite a Cinderella either. It's a sad fact that only one complete Defiant remains, it can be seen at the RAF Museum at Hendon. I was amazed to see a full scale replica, which looks amazing; is part of the Boulton Paul museum in Wolverhampton – or maybe it is at Cosford now… But the bulk of this book is for the men who flew the Spitfires and Hurricanes. We see the aces and the tragic losses, the triumph and disaster. It was all personal. I was especially pleased to see mention of the sacrifice made by women from Down Under. They all count.
This excellent book works because we get a dimension of the battle in an easily read and well informed package. The author has really done his work and I salute the fact he is proud of the Australasian contribution. In the end we have a worthy book to add to the huge B of B pile. It will sit nicely with all the others in my library and I am always happy for more so I can learn about the amazing people who in some eyes saved the world. The Battle of Britain is a sacred cow for very good reason. The fact that there was a strong Anzac element to the victory is something to cherish. Good stuff.
Review by Mark Barnes for War History Online
DOGFIGHT
The Battle of Britain
By Adam Claasen
Anzac Battles Series
Pen & Sword Aviation
ISBN: 978 1 78159 362 2