The Commemorative Air Force (CAF) Red Tail Squadron, America's tribute to the Tuskegee Airmen, today announced the launch of their new website at redtail.org to better meet the needs of those looking for historically accurate information about the Tuskegee Airmen.
The site has been redesigned and filled with even more content to ensure visitors can easily access fully vetted, in-depth and inspirational material.
The website also features the Squadron's outreach program, RISE ABOVE: Red Tail, which includes the P-51C Mustang Tuskegee Airmen and RISE ABOVE Traveling Exhibit mobile movie theater, that tour the country to educate people about the history and legacy of the Tuskegee Airmen.
"I'm excited about the CAF Red Tail Squadron's new website, especially because of its focus on accurate historical information," said Dr. Harold Brown, an original Tuskegee Airman.
"As a former college faculty member and Vice President, I am keenly aware of how critical it is to pass meaningful history on from one generation to the next. Bravo to the CAF Red Tail Squadron's commitment to education!"
People that visit redtail.org will also find out how the Tuskegee Airmen inspire people of all ages to rise above their own obstacles and achieve success.
Students, educators, journalists, and anyone looking to learn about these remarkable Americans, is invited to visit the site for their personal or educational efforts. Additional resources will be added over the next several months that will further the site's offerings.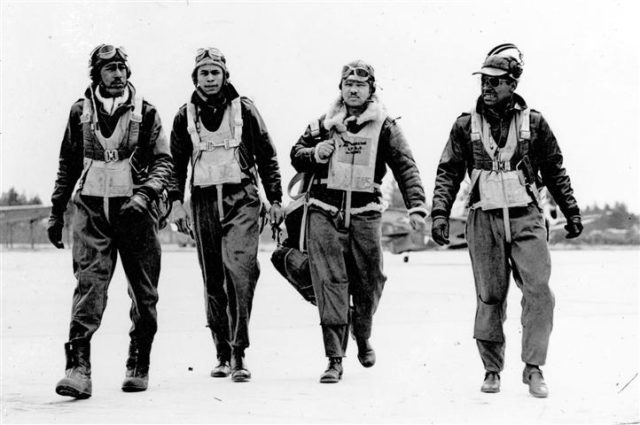 "Unfortunately, a lot of myths and misinformation persist about the Tuskegee Airmen because their experience was not well recognized or documented for decades," said LaVone Kay, CAF Red Tail Squadron marketing director.
"If you're looking to learn about the Tuskegee Airmen, we want you to know that our website is home to a rich repository of photos and factually accurate information fully vetted by the Air Force Historical Research Agency. We welcome you to take a look and be inspired."