When servicemen poured into the United States at the end of WWII in 1945, parades were held, celebrations happened across the country, and families wept with joy that their sons had returned home safely.
But then the tough work began for America and many other nations: bringing home the bodies of those who had fallen in battle. Whenever possible, young men were shipped to their native  country, so they could be buried among their loved ones, and families could visit their graves to pay tribute.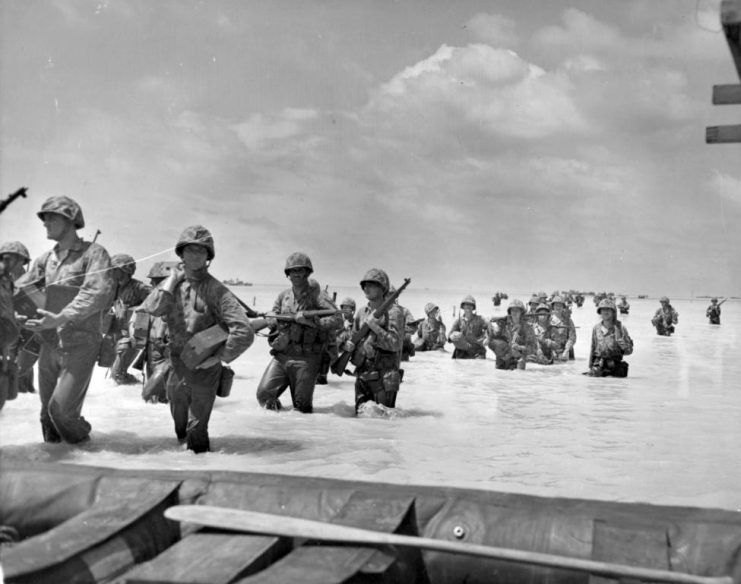 Those families deserved at least that much, governments and public sentiment agreed, since their sons had given their lives for a cause they believed in – ridding the world of fascism and a brutal dictator.
In spite of efforts from countries around the globe, however, not all the bodies of young men were found and shipped home.
Some were buried where they fell for decades and remained there, because a lack of political will, or political tensions, or financial burdens forced nations to halt the process indefinitely. It has been well over seven decades since D-Day, the invasion of Normandy, the climax of Allied fighting that brought the war to a close.
Some soldiers lay in formal cemeteries throughout the world and on former battlefields, and still others lay in graves that were marked with a makeshift cross or rifle stuck vertically on the spot, mute testament to the serviceman who gave his life. Some were not marked at all.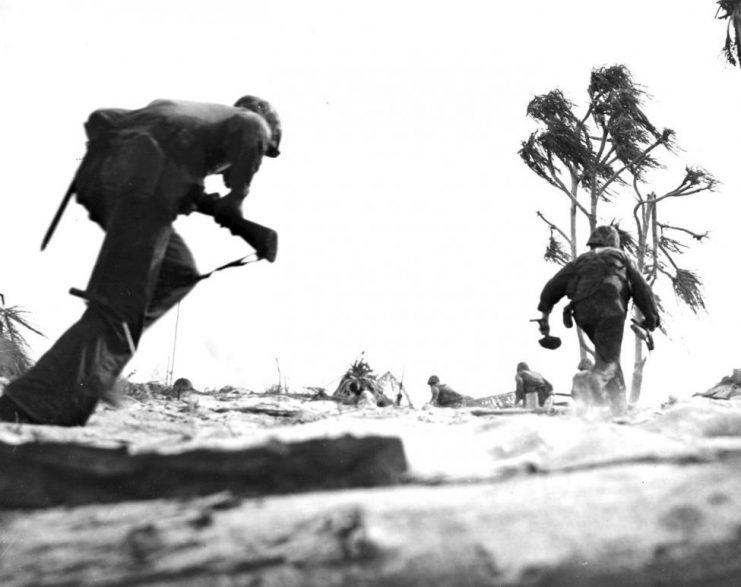 But America has never ceased looking for, and shipping home servicemen who took part in that terrible war, and recently one more step was taken in the long ordeal of getting these men stateside.
Remains brought from home Hawaii in mid-July were part of the Battle of Tarawa, which was part of a much larger battle, Operation Galvanic.
The US. State department joined forces with History Flight Inc., a charitable organization that worked on the repatriation for more than 10 years.  In a recent announcement about the project, U.S. acting Secretary of State Richard V. Spencer told United Press International (UPI): "Today, we welcome home more than 20 American servicemen still unaccounted for from the Battle of Tarawa, (in the Pacific) during WWII.
We do not forget those who gave the ultimate sacrifice and it is our duty and obligation to return our missing home to their families and the nation. Thank you to everyone who took part in this repatriation." (This branch of the state department is called the POW/MIA Accounting Agency (DPAA) and its mission is to find and repatriate fallen American soldiers from around the world).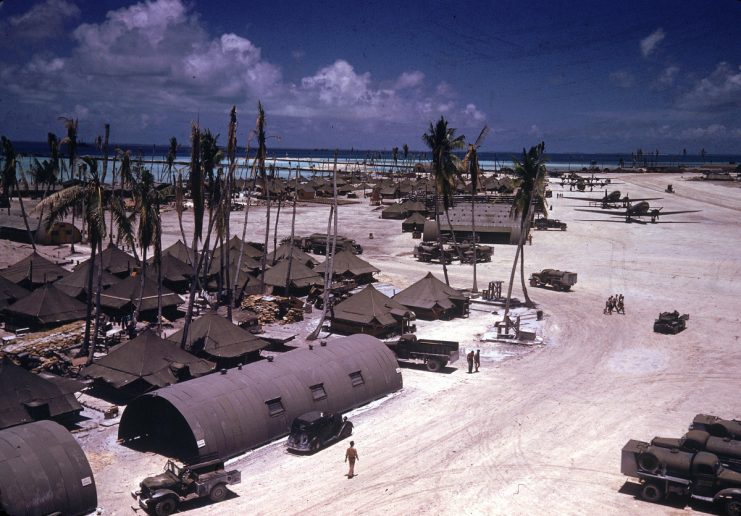 The battle was a bloody one for both sides, as Allied forces struggled to wrest control of the islands from the Japanese during Operation Galvanic. Approximately 1,000 marines and sailors were lost in the fight; another 2,000 were injured. More than 3,000 Japanese soldiers lost their lives, as well as an additional 1,000 Korean soldiers.
The statement from U.S. officials added that, "servicemen killed in action were buried where they fell, or placed in large trench burial (sites) constructed during and after the battle." But often attempts to bring those soldiers home were hampered by several factors, including records that were found but then went missing, or were never were discovered at all.
In this case, there may in fact be more than 22 men; because they are remains with little or no identifying features like dog tags, the state department is not yet sure. Now the process begins of sorting through the bones and other detritus, and matching them with men who served in that particular battle.
America sent 16 million soldiers, pilots, marines, sailors and other military personnel overseas to fight the Nazis during WWII.
Of those millions, more than 400,000 men died, according to DPAA's website.  And of those many deaths, there are still almost 73,000 in unknown graves somewhere in the world.
Another Article From Us: Have Treasure Hunters Found Hatch to Bunker Containing Third Reich Loot?
Of those 73,000 still missing, DPAA believes that approximately 30,000 of them are "recoverable." And it fully intends to keep searching, and keep bringing men home, whenever possible. It's a grim task, but one the United States military feels duty bound to undertake.