The Neches River has been plagued by an enduring drought this summer, which has seen water levels drop. This has resulted in a number of items surfacing in the Texas waterway, including a plethora of World War I-era shipwrecks. In fact, five were recently found with connections to the US Shipping Board's Emergency Fleet Corporation (EFC).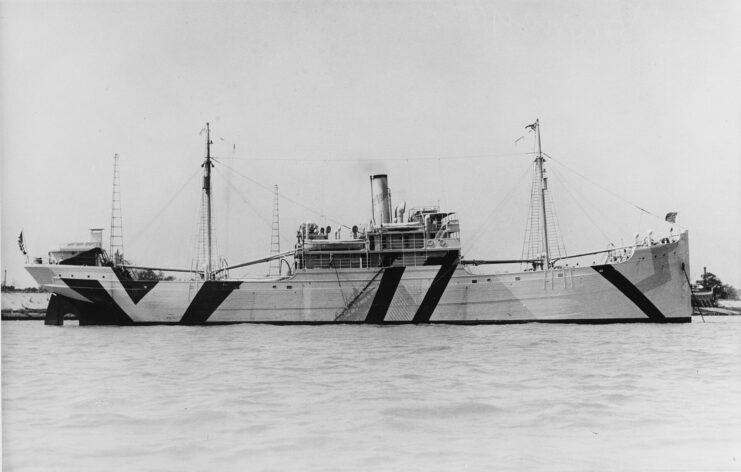 Bill Milner was jetskiing in an area along the Neches River on August 16, 2023 when he came across several pieces of wood jutting out from the river. Not sure what he'd stumbled upon, but believing it could be important, he took photos and video footage. This was sent to the Ice House Museum in Silsbee, which contacted the Texas Historical Commission.
It was the latter that confirmed that Milner had stumbled upon not just one, but five different World War I-era shipwrecks in the east Texas river. According to the museum, the vessels "appeared to have a hefty double hull, with an outside wall connected to an inside wall with cast iron spikes, that are from 2 to 3 feet long and about 1 to 2 inches thick."
The ships are believed to have belonged to the US Shipping Board's Emergency Fleet Corporation, established in 1917, not long after the United States declared war on Germany. With the aim of combating the German U-boat threat in the Atlantic, the EFC was tasked with "acquiring, maintaining and operating merchant ships to ferry American soldiers and supplies to France."
Using older shipyards, the EFC constructed 282-foot 19th-century wooden ships that were powered by steam-driven engines. The reason for this was two-fold: the US government didn't want to overwhelm modern shipyards, and the country was facing a metal shortage, due to the war.
"The amazing story of these shipwrecks began in WWI, when German submarines were making more than a little headway sinking US merchant ships in the Atlantic," the Ice House Museum wrote in a statement. "There was a grave concern that the loss of these merchant ships would seriously impede their ability to get materials for the war, as well as food and other commodities needed by the American people."
Following the First World War, the government struggled to sell the outdated wooden ships. While some were turned into barges, others sold for just a fraction of what it cost to build them. The majority, however, were scuttled in rivers, where officials decided to "let salvagers get what they could from the iron in timber."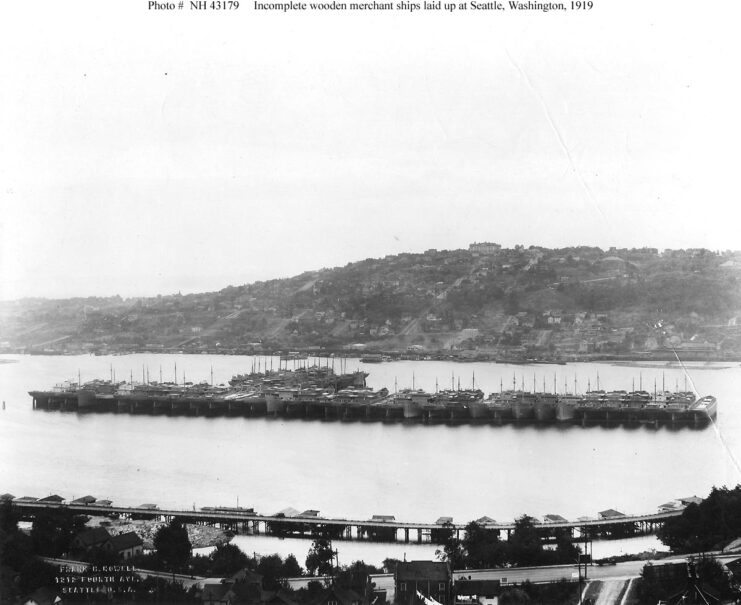 It's believed the shipwrecks Milner came across in the Neches were the result of a fire in 1924. In an interview with Business Insider, Susan Kilcrease of the Ice House Museum explained that six of these wooden vessels had departed from the Port of Beaumont, in Beaumont, Texas, and not long into their journey caught fire and sank to the bottom of the river.
More from us: The Tank Museum Acquires Carl Gustaf Infantry Anti-Tank Weapon
As for the future of these World War I-era shipwrecks, Amy Borgens of the Texas Historical Commission told the Texas Standard, "With vessels of this type, of this size, where there are so many of them, really the best approach for preservation is what we call a situ preservation: just leaving them in place and not disturbing them."