The US Navy is looking to decommission 24 ships during the 2023 fiscal year: eight that have reached the end of their service life and another 16 to be retired early. The decision requires Congressional approval, and many representatives have spoken out over their disapproval of the service's proposition.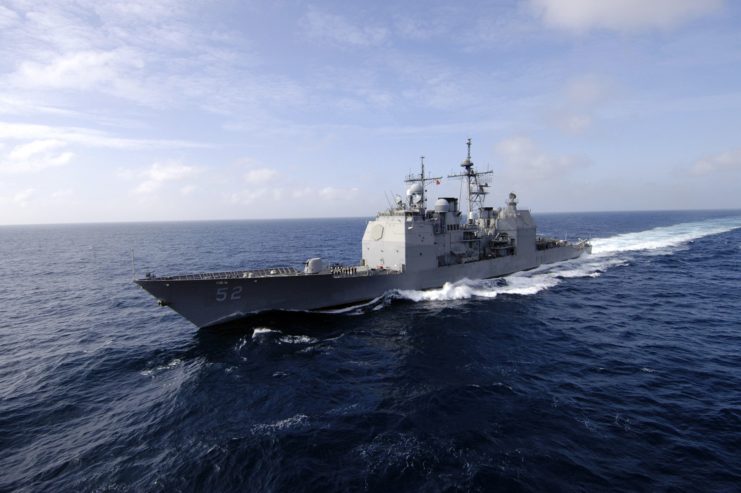 In 2016, the service announced it needed 355 manned vessels by the year 2050 to execute its requirements around the world. This goes against the recent 2023 fiscal year budget presented to Congress, which calls for the retirement of 24 ships and the construction of just nine. At present, the Navy only has 298 battle-force ships in service.
Of the 24 requested for decommissioning, eight vessels are coming to the end of their service life:
Ticonderoga-class: USS Bunker Hill (CG-52), Mobile Bay (CG-53), San Jacinto (CG-56) and Lake Champlain (CG-57)
Los Angeles-class: USS Chicago (SSN-721) and Key West (SSN-722)
Kaiser-class: USNS John Lenthall (T-AO 189) and Walter S. Diehl (T-AO 193)
Of the 16 ships the Navy hopes to retire early, nine of them are littoral combat ships from the Freedom-class: the USS Fort Worth (LCS-3), Milwaukee (LCS-5), Detroit (LCS-7), Little Rock (LCS-9), Sioux City (LCS-11), Wichita (LCS-13), Billings (LCS-15), Indianapolis (LCS-17) and St. Louis (LCS-19).
All nine require their combining gears replaced, following the discovery of a class-wide defect in 2020. While Lockheed Martin subcontractor RENK developed a replacement system, the Navy would be forced to bear some of the costs. Their inclusion in the 2023 proposal also follows the cancellation of the service's anti-submarine warfare mission package.
The ships will be retired far earlier than their expected 25-year lifespan, as the majority have only been commissioned between two and 10 years.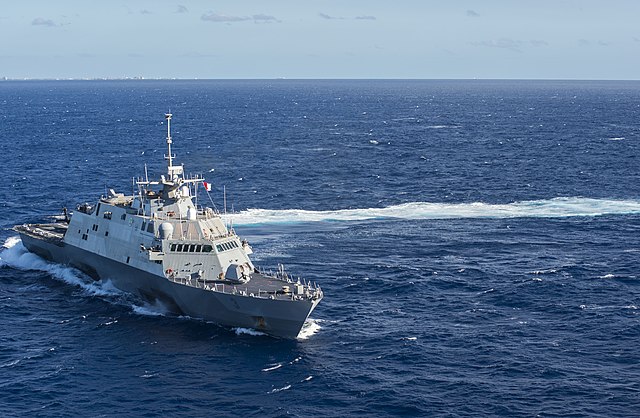 The Navy also wants to decommission those vessels that are lagging in their modernization upgrades, including the cruiser USS Vicksburg (CG-69) and four Whidbey Island-class dock landing ships: the USS Germantown (LSD-42), Gunston Hall (LSD-44), Tortuga (LSD-46) and Ashland (LSD-48).
Finally, the service has asked to retire two Montford Point-class expeditionary transfer docks – the USNS Montford Point (T-ESD 1) and John Glenn (T-ESD 2) – which are eight and nine years old, respectively.
The reason for the retirements is to reduce the service's costs. The Navy would save an estimated $3.6 billion over five years by removing the 24 vessels from service.
I have delayed putting out a statement about the Defense Budget because frankly it would have been mostly full of words you might expect from a Sailor, but here goes: It sucks. 1/7

— Rep. Elaine Luria (@RepElaineLuria) March 29, 2022
The proposal has been the subject of scorn from both members of Congress and naval experts, who state the Navy can't shrink its fleet while China's Navy continues to grow at exponential rates. Writing on Twitter, Rep. Elaine Luria (D-VA), a retired Navy commander, said:
"I have delayed putting out a statement about the Defense Budget because, frankly, it would have been mostly full of words you might expect from a Sailor, but here it goes: it sucks.
"They propose decommissioning 24 ships; 11 of which are less than 10 years old. [One] has been in service less than [two] years and [two] are currently in modernization. All to save… 0.5 [percent] of their budget. This, along with an anemic building program, will shrink the Navy to 280 ships, at the same time they are calling to build a 500-ship Navy. HINT: If you want to grow the Navy, stop decommissioning more ships than you build."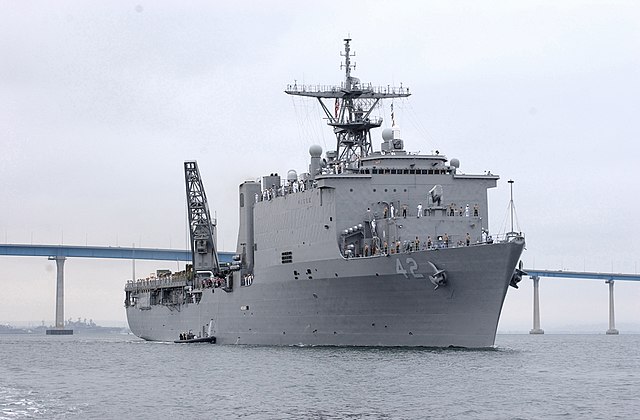 It should be noted that it will take a while for the Navy to begin replacing the vessels it plans to decommission. Despite this, leaders within the service argue that the quality of their fleet matters more than the quantity, with Navy Secretary Carlos Del Toro saying US ships "significantly outpace the qualities and the capabilities" of Chinese vessels.
Chief of Naval Operations Adm. Michael Gilday added during the Navy League's Sea-Air-Space Exposition that, while the Navy needs 500 ships, the fleet cannot be too large to properly sustain. "We need a ready, capable, lethal force more than we need a bigger force that's less ready, less lethal and less capable," he said.
"Given our top line and given the fact that we can only have so many ready ships that are manned properly, that are trained properly, that have ammunition in their magazines, that have the proper amount of maintenance, in order to do that, we've had to make some very difficult decisions about [the] divesting of some platforms," he continued. "It's more than just a numbers game. It is a capabilities and a numbers game about fielding a combat-credible force that can deter."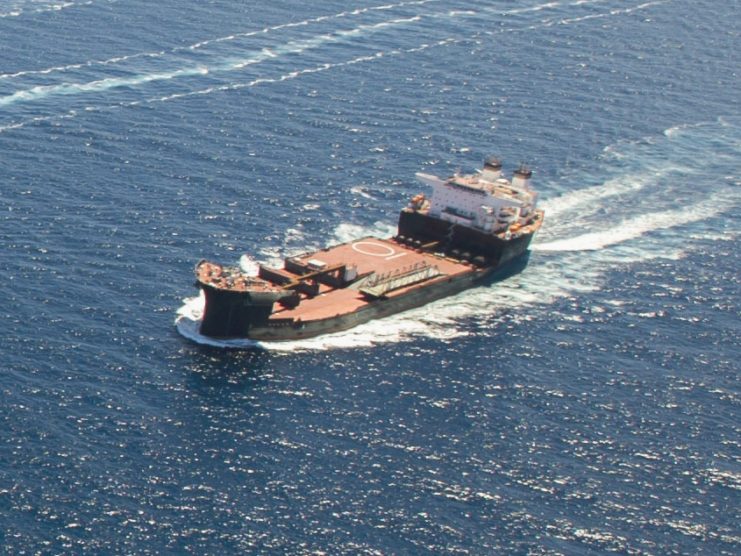 Naval experts take issue with this stance, arguing that quality isn't always better. As vessels within the Chinese Navy have fewer missiles, the force can afford to lose more than the US Navy, according to retired Navy Capt. Brent Sadler. Speaking with Task & Purpose, he said:
"They can take a hit. They've got eggs distributed thinly and they've got more ships than the US Navy already. So, if you go sink one Chinese destroyer, they haven't lost a lot of capacity – their firepower is not destroyed when you take out one. If you take out one of our destroyers, you've taken out a significant proportion of our firepower. That's the dynamic that's at play here."
Another possible issue, according to retired Navy Cmdr. Bryan Clark, is sailor fatigue. A smaller fleet means vessels will need to be deployed longer and more frequently.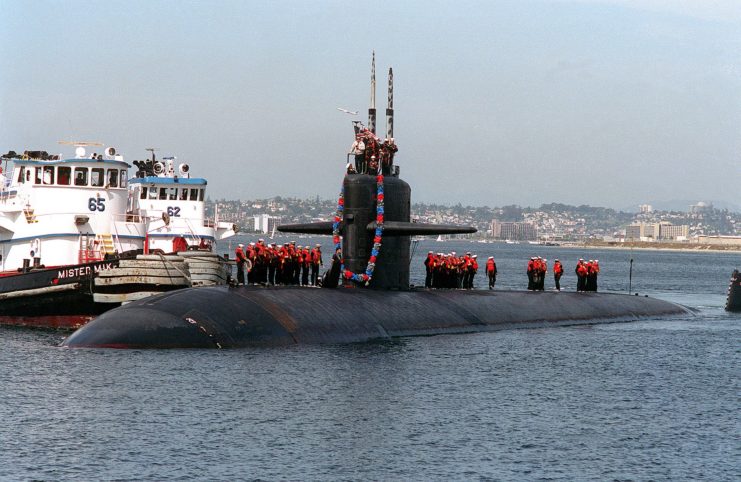 More from us: US Navy Successfully Recovers F-35C Lightning II from South China Sea
At present, it's unknown if Congress will pass or block the Navy's request to decommission the ships on its list. Officials have said, however, that the service will face budgetary constraints if forced to keep them.