The US Navy has announced the service will name a future John Lewis-class replenishment oiler ship (T-AO) after Ruth Bader Ginsberg. The late Supreme Court Justice died of complications from pancreatic cancer in 2020, at the age of 87.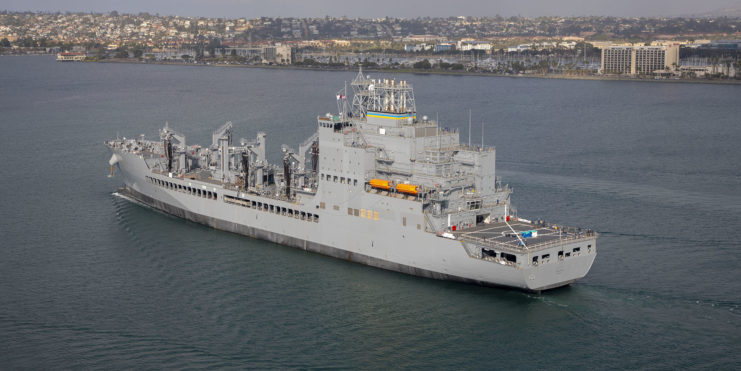 News of the USNS Ruth Bader Ginsburg (T-AO 212) was announced by Navy Secretary Carlos Del Toro as a way to close out Women's History Month. He wrote in a statement:
"As we close out Women's History Month, it is my absolute honor to name the next T-AO after the Honorable Ruth Bader Ginsburg. She is a historic figure who vigorously advocated for women's rights and gender equality.
"As Secretary of the Navy, it is my aim to ensure equality and eliminate gender discrimination across the Department of the Navy. She is instrumental to why we now have women of all backgrounds, experiences and talents serving within our ranks, side by side with their male Sailors and Marine counterparts."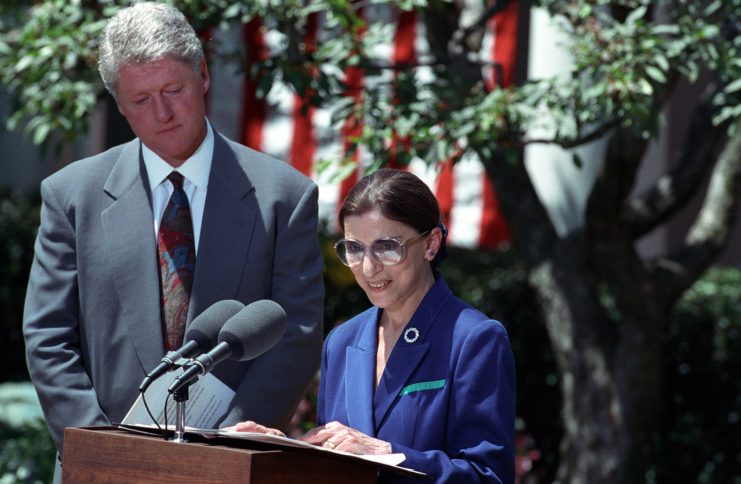 Bader Ginsburg was nominated to the Supreme Court by President Bill Clinton and officially took her seat on August 10, 1993. During her 27-year tenure as a Supreme Court Justice, she dedicated herself to ensuring women were given equal opportunities to their male counterparts. Her most notable vote was during 1996's United States v. Virginia, which struck down the Virginia Military Institute's male-only admission policy.
Prior to serving on the Supreme Court, Bader Ginsburg was a Professor of Law at Rutgers University School of Law and Columbia Law School. She was also a fellow at the Center for Advanced Study in the Behavioral Sciences at Stanford, during which time she helped launch the Women's Rights Project of the American Civil Liberties Union (ACLU).
She also served as the ACLU's General Counsel and was on its National Board of Directors. In 1980, she was appointed as a Judge of the United States Court of Appeals for the District of Columbia Circuit.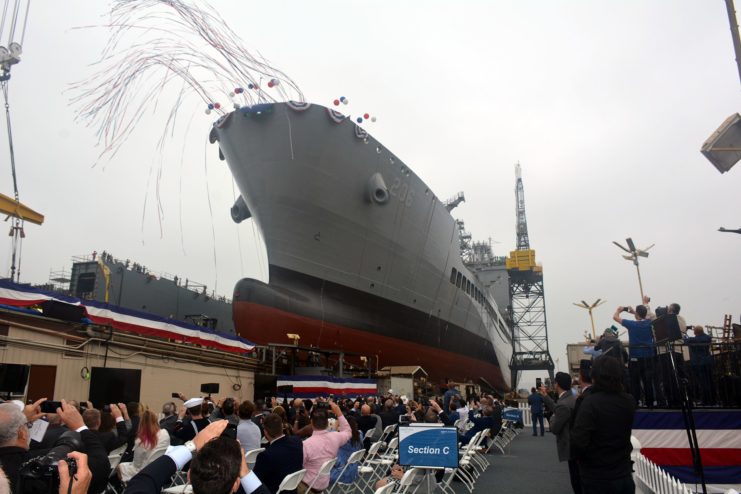 The Ruth Bader Ginsburg will be "designed to transfer fuel to the Navy's operating carrier strike groups." Each of the vessels in the John Lewis-class were designed by General Dynamics National Steel and Shipbuilding Company with double hulls to protect against oil spills and strengthen cargo and ballast tanks. These oilers can carry up to 162,000 barrels of oil, while maintaining aviation capabilities, dry cargo capacity and a constant speed of 20 knots.
More from us: US Air Force Asks Congress for Permission to Retire Aging Boeing E-3 Sentry Fleet
The future tanker is the eighth T-AO vessel to be awarded to the Navy, with the first delivered in 2021. The class is named for Rep. John Lewis (D-GA), who passed away in 2020.
The Ruth Bader Ginsburg will be sponsored by the Supreme Court Justice's daughter, Jane Ginsburg.