Fallout from the USS Connecticut's collision with an undersea mountain continues, with the US Navy relieving the submarine's leadership, including its captain, chief of the boat and executive officer.
The incident occurred on October 2, 2021, in the South China Sea. According to Sam LaGrone of USNI News, investigators determined the submarine became grounded on an undersea mountain – known as a seamount – that didn't appear on charts of the area.
Eleven members of the USS Connecticut's crew were injured in the accident. Two sailors suffered "moderate injuries," while others reported lacerations, bruises and bumps. In a statement, the Pacific Fleet shared that "the safety of the crew remains the Navy's top priority. There are no life-threatening injuries."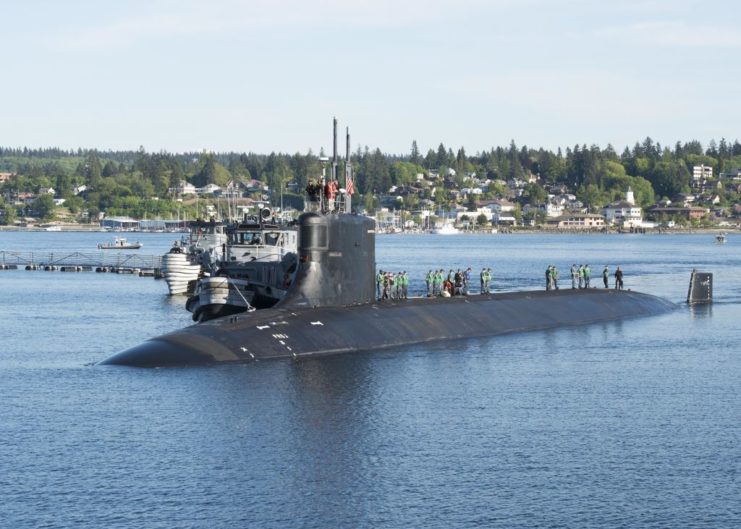 Vice Admiral Karl Thomas, commander of the 7th Fleet, relieved Master Chief Sonar Technician Cory Rodgers, Commander Cameron Aljilani and Lieutenant Commander Patrick Cashin from their duties on November 4. According to a press release, the decision was made "due to a loss of confidence."
"Thomas determined sound judgement, prudent decision-making and adherence to required procedures in navigation planning, watch team execution and risk management could have prevented the incident," the release read. "Capt. John Witte will assume duties as interim Commanding Officer. Cmdr. Joe Sammur will assume duties as interim Executive Officer. Command Master Chief Paul Walters will assume duties as interim Chief of the Boat."
The USS Connecticut (SSN-22) is one of the three Seawolf-class boats out of Naval Base Kitsap in Bremerton, Washington. The fast-attack submarine launched in 1997, and is estimated to have cost $3.1 billion to build.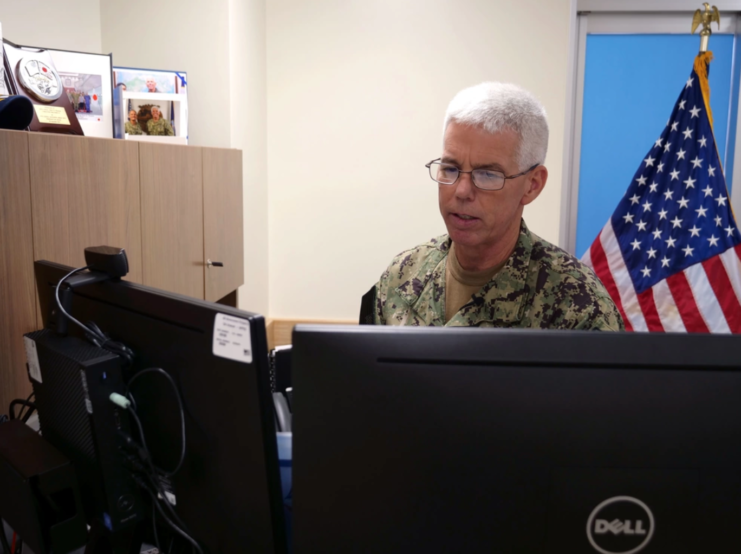 Officials have not yet issued a statement explaining how the submarine collided with the undersea mountain. Speaking with Task & Purpose, retired Commander Bryan Clark, a former submariner who is now a senior fellow at the Hudson Institute in Washington, D.C., speculated it could have resulted from its crew not using certain sonars, which would have detected the seamount but revealed the USS Connecticut's position.
Clark also suggested that the firing of the vessel's leadership could indicate the Navy feels they didn't complete enough navigation training prior to deployment:
"When you're going to operate overseas in the vicinity of an adversary nation, you do a lot of very careful planning to determine what are right depth zones you need to operate at; how do I stay well away from the bottom; how do I stay away from the surface; how do I prevent running into a potential seamount that might be uncharted while also preventing my counter detection?
"If your charts are not very detailed because of lack of surveys in that area, then you're more conservative and you try to stay farther away from the bottom because you're not as confident in the charts as you otherwise would be," he added.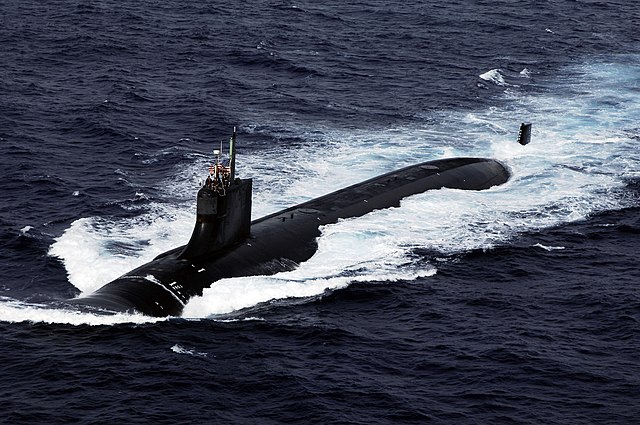 At present, the USS Connecticut is in Guam for repairs, which are being overseen by personnel from the Puget Sound Naval Shipyard, the Naval Sea Systems Command and submarine tender USS Emory S. Land (AS-39).