In an event that shows just how dangerous the ongoing Russo-Ukrainian War is for those fighting on the frontlines, a Ukrainian soldier had to have a live VOG grenade removed from his chest. In a post shared to Facebook, the General Staff of the Armed Forces of Ukraine shared that the operation was performed by one of the military's "most experienced" surgeons.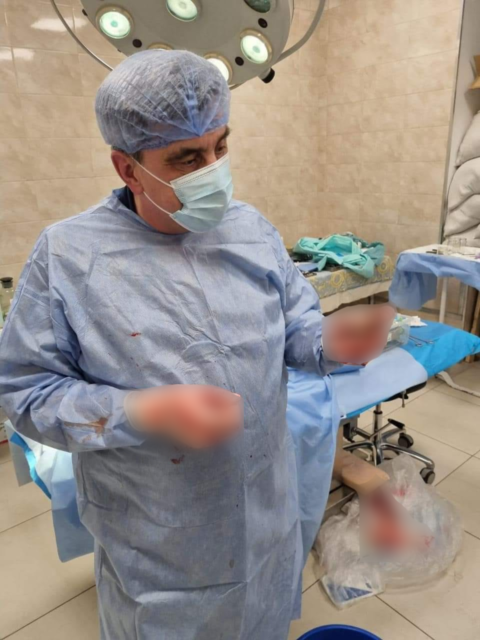 According to the statement on Facebook, the Ukrainian soldier, who is said to have been in his mid-to-late 20s, had the live VOG grenade lodged just under his heart. The post was accompanied by an image of a chest X-ray, showing the exact location of the explosive in the serviceman's body.
One-and-a-half-inch-long VOG grenades have been commonly used on the frontlines of the Russo-Ukrainian War. Typically deployed via grenade launchers, the explosives can travel a distance of 400 meters, and have also been dropped from drones.
The surgery was conducted by Maj. Gen. Andrei Verba, a surgeon within the Ukrainian Armed Forces. It was among the most difficult operations Verba has ever conducted, due to the threat of detonation, should something go wrong. To lessen the risk, electrocoagulation – the use of an electric current to control bleeding and remove unwanted tissue – was not used.
Two military sappers were also present in the operating room to neutralize the grenade upon its removal from the soldier's body.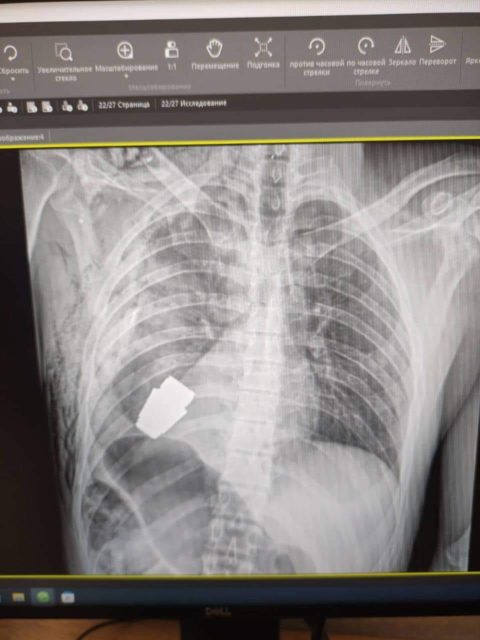 "I think this case will go down in medical textbooks," said Ukrainian Internal Affairs ministerial adviser Anton Gerashchenko in a post on Telegram. "The unexploded part of the grenade was taken from the heart. The grenade did not explode, but remained explosive."
While the majority of sources have stated the exact date and location of the incident is unknown, the New York Post has reported that the grenade was fired from an assault rifle-attached launcher during fighting in the city of Bakhmut, in the heavily-contested Donetsk region. Since August, the area has been witness to intense trench warfare.
More from us: French Hospital Evacuated After Senior Arrives with WWI-Era Shell Stuck Up Rectum
According to the General Staff of the Armed Forces of Ukraine, the soldier is currently undergoing rehabilitation and recovery.