The Tank Museum in Bovington, United Kingdom has acquired documents relating to the development and design of the World War I-era Mark I tank. Along with these pages, the hundreds of sheets of paper also consist of illustrations and correspondence once belonging to famed British developer Sir William Tritton.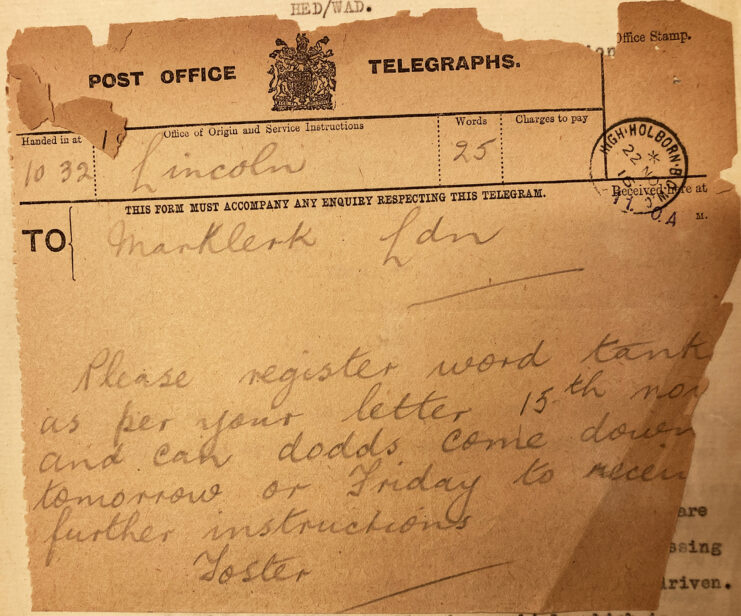 The Mark I documents were acquired by The Tank Museum via the same auction house that sold the "lost" blueprint of the tank to the institution in 2022. According to a press release, a team will now sift through each to "record and catalogue them so that the importance of the trove can be fully understood."
Many of the documents are believed to relate to William Tritton, who co-invented the tank with Maj. Walter Wilson.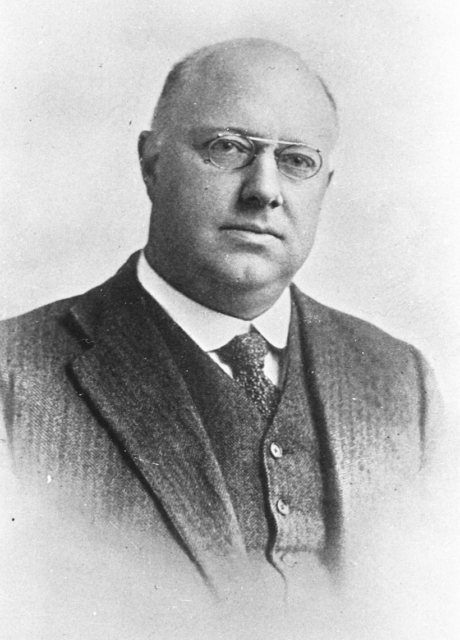 The first ever tank to see combat, the British Mark I debuted on the battlefield during the Battle of the Somme. It was equipped with two six-pounder guns and three Hotchkiss .303 machine guns, and its unique rhomboidal design afforded it the ability to cross over trenches. It was also intended to crush barbed wire and travel over difficult terrain – in particular, No Man's Land.
The conflict saw 150 of the heavy tanks leave the production line, 75 male and 75 female. It was followed by a number of variants, which improved upon the original design. For example, some of the later versions were equipped with Lewis guns, as opposed to the Hotchkiss.
The Tank Museum is home to the last surviving Mark I, which was presented to Lord Salisbury in 1919. Upon coming under the purview of the institution, it underwent restoration, receiving the tail and hydraulics of a Mark II. Its guns were also cosmetically restored with wood.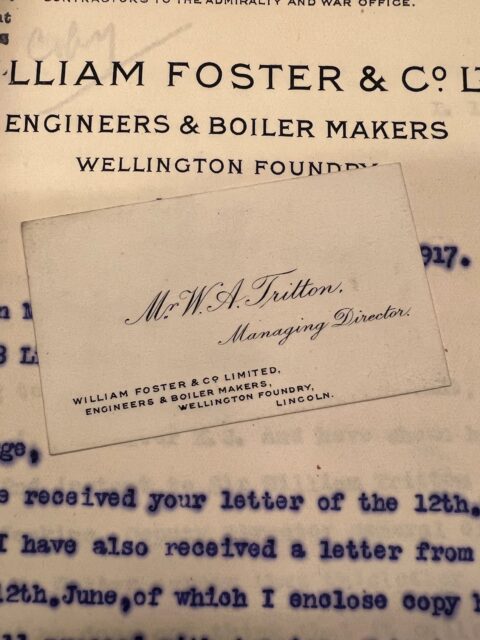 While the majority of the documents still need to be sifted through, several pieces of note have already been uncovered. These include Tritton's business card, illustrations providing insight into the intention of the Mark I's rear wheels and a telegram sent by Fosters of Lincoln to the trademark office to "register the word tank."
Several letters written by Tritton to the British War Office have also been discovered, in which he discusses his desire to patent his design and receive the "reward" he and Wilson had been promised "for their success after the war."
His exasperation appears to increase with each letter, with one ending with, "Is not the labourer worth of his hire?… Major Wilson and I should receive the due reward of our professional work."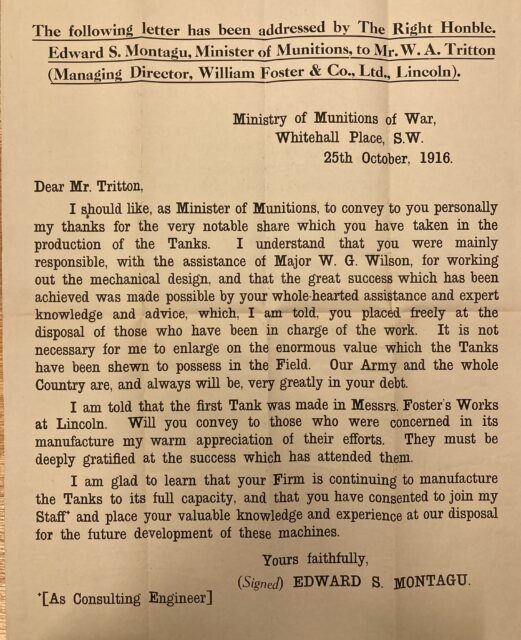 More from us: The Tank Museum Publishing 'Tank Man' Biography
The Tank Museum will share additional information once the documents have been properly looked over and cataloged.