Tadeusz Kościuszko: The riots that erupted across the US, following the death of George Floyd, at the hands of the police in Minneapolis reached Washington DC and brought with them, the vandalization of several monuments.
One of those daubed with anti-Trump graffiti was the statue dedicated to the Polish-American hero Tadeusz Kościuszko.
The statue stands in Lafayette Park, in front of the White House. Even though security officers managed to move many of the Black Lives Matter protesters out of the park, they still managed to spray graffiti supporting their cause across the base of the statue as well as spitting at it and urinating on it.
Pomnik Tadeusza Kościuszki przed Białym Domem zdewastowany. Trudno nazwać ich ludźmi, którzy walczą o swoje prawa, kiedy nie szanują BOHATERA OBOJGA NARODÓW. Stałem, nic nie mogłem zrobić 🙁 Dramat. @RMF24pl pic.twitter.com/10R7G297KF

— Paweł Żuchowski (@p_zuchowski) June 1, 2020
Paweł Żuchowski, a correspondent for RMF FM radio, shared a video clip showing the vandalism of the statue.
He angrily said, "This is how Tadeusz Kościuszko's statue in Lafayette Park was destroyed. This protest has nothing to do with a peaceful manifestation. Now, the statue is covered with vulgar phrases addressed at President Trump. The statue was also spat and urinated on. Shocking."
Piotr Wilczek, the Polish Ambassador, echoed his sentiment in a tweet; "I am disgusted and appalled by the acts of vandalism committed against the statue of Thaddeus Kościuszko in DC, a hero who fought for the independence of both the US and Poland. I implore @Whitehouse & @NatlParkService to quickly restore the statue to its original state."
The destruction of this statue is ironic since Kościuszko was a very early advocate of rights for African American slaves.
Kościuszko was born in February 1746 in Lithuania. He was the youngest son of an officer in the Polish-Lithuanian Commonwealth Army. In 1765 he enrolled as a member of the officer cadet corps at Warsaw University. He graduated as a lieutenant a year later.
When the 1768 Civil War in Poland broke out, Kościuszko chose to leave the country as his brother, Jozef, fought against the army.
Rather than face his brother on the battlefield, he left for France, where he continued his military education.
He returned to Lithuania in 1774 but found his brothers had squandered the family fortune so he could no longer afford to purchase a commission as an officer.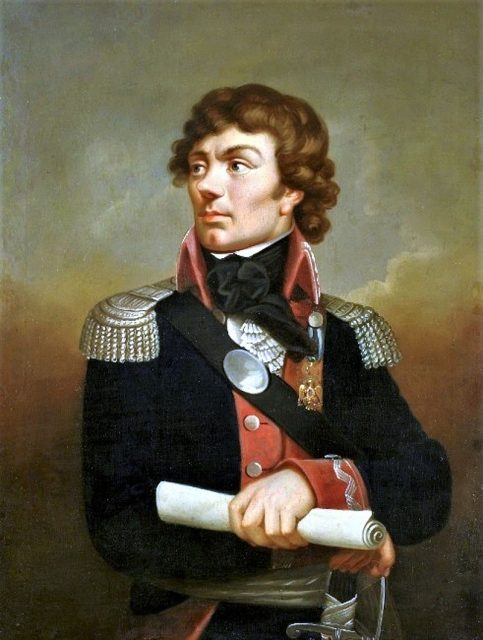 When he learned of the American Revolutionary War outbreak, where the Americans wanted to gain independence from Great Britain, he sailed for America in June 1776.
He was immediately enlisted in the Continental Army, with a colonel's rank, on his arrival, and his career as an Army Engineer started.
He was seen as a brilliant military strategist and was responsible for the building of many fortifications during the War. He was nearly killed in action in the final armed conflict of the War at James Island, South Carolina.
As he had not been paid during his seven years of service, Kościuszko asked for his back pay as he could not finance his trip home without the money.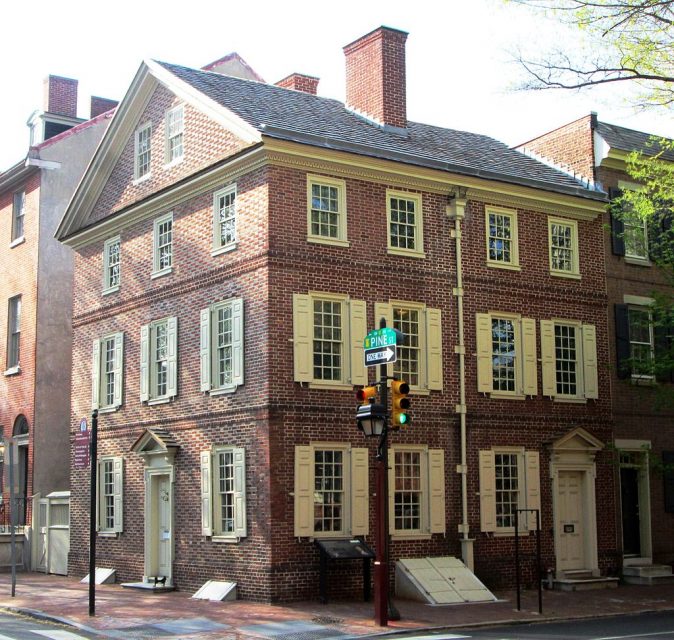 Congress had promoted him to the rank of Brigadier-General, but still, no payment was forthcoming. Eventually, in 1784 he was paid US$12,280 and given the right to select 500 acres of land if he chose to settle in the US.
He returned to Poland and was commissioned as a major general in the Polish-Lithuanian Commonwealth Army. He took part in the Polish-Russian War of 1792. Russian forces captured him in 1794, and two years later, he was formally pardoned.
He then returned to the United States and became a close friend of Thomas Jefferson. The two men shared the ideals of human rights.
Kościuszko left a will with Thomas Jefferson in which he dedicated his assets in the United States to be used to buy the freedom and pay for the education of American slaves. He then returned to Europe, where he died in 1817.
After Kościuszko's death, Jefferson said that he was unable to execute his friend's will due to his age and the complexities associated with executing the will.
The will was submitted to the American Supreme Court three times. Each time there were problems as Kościuszko had drafted wills that post-dated the American will.
Unfortunately, none of Kościuszko's money ended up where he had wished. It did, however, get used to found a school for African American children in Newark.
Police Swoop on a 'Suspicious' Medieval Swordsman…He Was Doing Daily Exercise
In 1910 his statue was unveiled in Lafayette Park. There is a twin to this statue in Warsaw.