A 50-year-old from the United Kingdom has discovered six World War II-era submachine guns while magnet fishing in a canal near the site of the former Royal Ordnance Depot in Weedon Bec, Northamptonshire.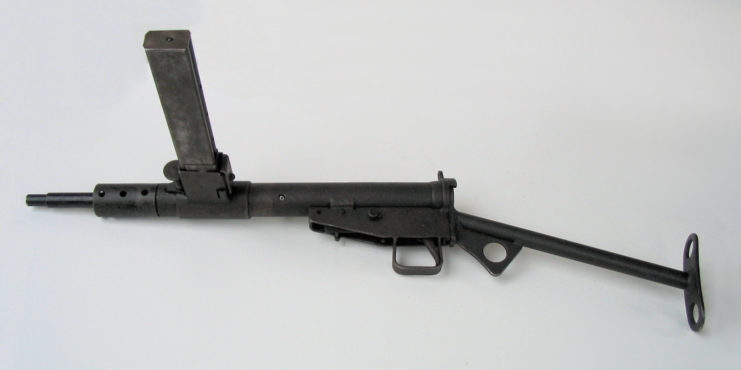 Nigel Lamford was using a special fishing magnet capable of lifting over a ton of metal when he made the discovery on January 9, 2022. He first pulled the magazine, gun and stock of one of the STEN Mk II firearms from the water, before reassembling the weapon and pulling out five more.
"A find like that was the best find ever, in my opinion," he told Wales Online.
The STEN Mk II was one of the most widely-used submachine guns by the British Army during WWII, thanks to its simple design and low production costs. Over two million were produced.
Lamford is no stranger to finding historical military weapons while magnet fishing, having previously discovered knives, artillery shells, grenades and 18th century flintlock muskets.
"I've recovered about 61 guns now, in total," he said. "You don't get many very often, but the place we were dredging was the UK's biggest ordnance depot for 150 years, so it goes right back to Napoleonic times. You obviously can't have the weapons in the UK, though, so they are always surrendered to police to be destroyed, or given away to museums to clean up."
After posing with the firearms, they were taken away to a military museum to be restored. According to Lamford, they're likely worth around £1,000 and could be fired once cleaned.