Bruno Dey appeared in German youth court as he is accused of being an accessory to over 5,000 murders during World War II while serving as a guard while a teenager.
Dey, now 93 years old, expressed regret for his participation in the killings but said that he was not voluntarily working at the Stutthof camp near Danzig, Poland (now Gdansk). He is standing trial for abetting 5,230 deaths at the camp.
His lawyer, Stefan Waterkamp, stated that Dey had said that he was sorry for his part in the war during his interrogation by police. Waterkamp said that Dey knew that the prisoners were being held solely because they were Jewish or for other racist reasons and not for any crimes that they had committed. Dey was compassionate toward the prisoners, according to his lawyer, but he felt that he did not have the means to aid them in any way.
Dey wore a hat and sunglasses in the courtroom and hid his face behind a red folder.
Waterkamp said that Dey was prepared to answer all questions but reiterated that his client did not volunteer for the SS. Prosecutors countered that, whatever led to Dey being at the camp, he nonetheless "provided support to the gruesome killing of Jewish prisoners in particular."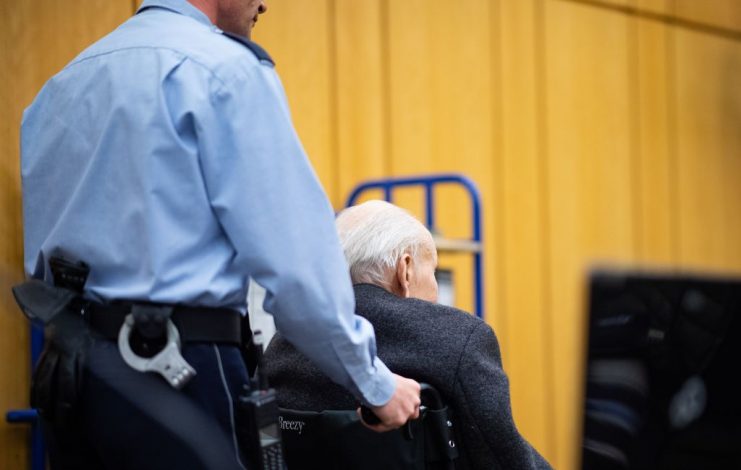 Because of Dey's age, trial sessions are being kept to just two hours per day and only occurring twice a week.
Jewish organizations emphasized the importance of the trial in spite of how many years have passed since the Holocaust atrocities occurred. They point to recent anti-Semitic attacks such as the fatal shooting in Halle last week. A synagogue was one of the targets of the gunman.
Efraim Zuroff works with the Simon Wiesenthal Center which hunts former Nazis and brings them to justice for their crimes. He said that age should not be a consideration. He said that Dey chose to be a part of the "greatest tragedy in history."
According to prosecutors, prisoners at the camp died due to being killed in gas chambers, from starvation or from being denied medical treatment.
Even though Dey is 93 years old, he is being tried in a juvenile court in Hamburg since he was only 17 when he first began working at Stutthof. After the war, Dey became a baker. He married and had two daughters. He augmented his income from the bakery by working at a truck driver and then eventually getting work in building maintenance.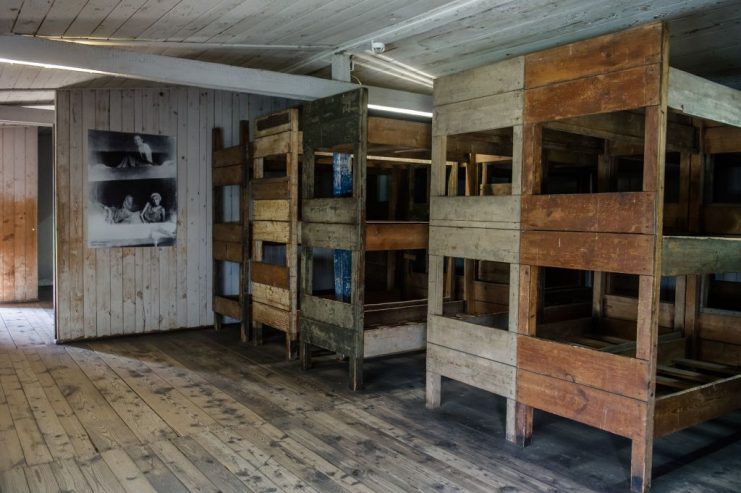 After the 2011 conviction of John Demjanjuk for serving as a guard at the Sobibor camp in Poland, the German government has been racing to try as many surviving SS members as they can. Demjanjuk's conviction set a precedent for trying guards for indirectly being accessories to the murders of thousands of people rather than the more difficult tactic of proving that the defendant directly killed anyone.
Dey never denied working as a guard at Stutthof but said he was only assigned to the SS-Totenkopfsturmbahn because of a heart condition that prevented him from serving on the front lines. He has denied that he himself killed anyone. He has questioned what a 17-year-old boy could have done to defy the Nazi regime.
Prosecutors accuse Dey of never challenging the Nazi regime. They claim that he has admitted to knowing about the gas chambers where prisoners were killed. He also has admitted to seeing emaciated people suffering at the camp but he did nothing to help them.
Another Article From Us: The Follow-Up to 'Band of Brothers' is Coming
"What good would it have done? They would have just found someone else," was Dey's reply when asked why he did not request to transfer out of the camp. Dey faces anywhere from 6 months to 10 years in prison if he is convicted. Germany does not have consecutive sentences.