A German court has handed down its sentence in the case of an 84-year-old pensioner who was found to have a host of military memorabilia in his basement. The man, who cannot be identified under German privacy laws, had a Panther tank, an anti-aircraft gun, pistols, ammunition, and various pieces of Nazi memorabilia in his possession.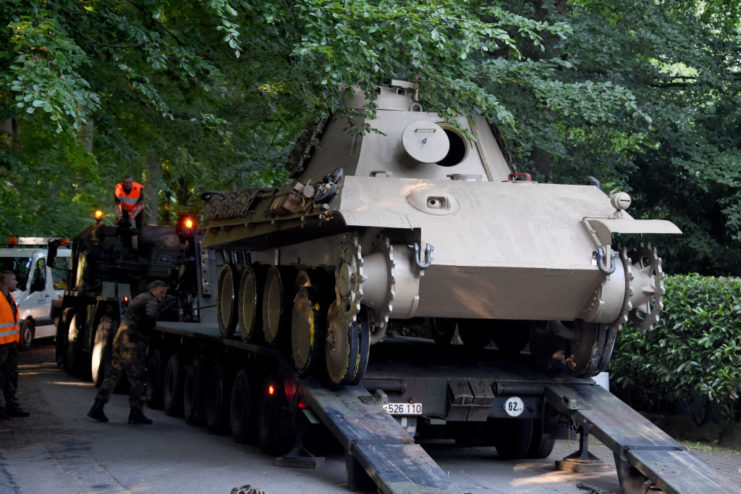 The state district in Kiel in northern Germany has given the man a suspended prison sentence of 14 months and has ordered him to pay a fine of €250,000. He was also ordered to donate or sell the WWII-era tank and the anti-aircraft gun to a museum or private collector within the next two years.
The fine is half of what the man was facing as the maximum penalty of violating Germany's War Weapons Control Act, but more than the €50,000 the defense had asked for. The legislation "controls the manufacture and transport of weapons of war," including nuclear, chemical, and biological weapons, as well as other weapons of war, including barrelled weapons and military aircraft.
Speaking outside the courthouse, the man's lawyer said the suspended sentence is proof the weapons were not intended to cause any harm.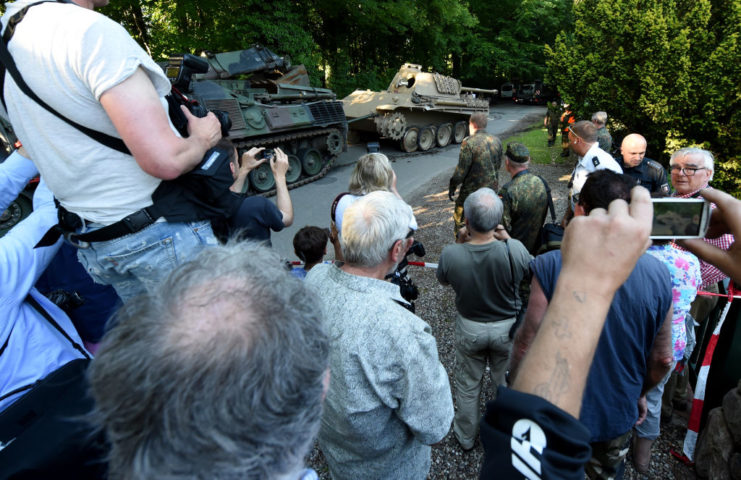 The stash of war memorabilia was discovered during a 2015 raid conducted as part of an investigation into black market Nazi art. The tank and other items were removed from the man's basement in July 2015, with the tank's removal requiring 20 soldiers, as it was without its tracks.
In court, the man told the judge he was a "businessman." While neither he nor his lawyer were able to explain why he'd chosen to pursue the collecting of WWII-era items, his legal counsel insisted he was not a Nazi sympathizer and had simply chosen to undergo a restoration project that became his "life's work."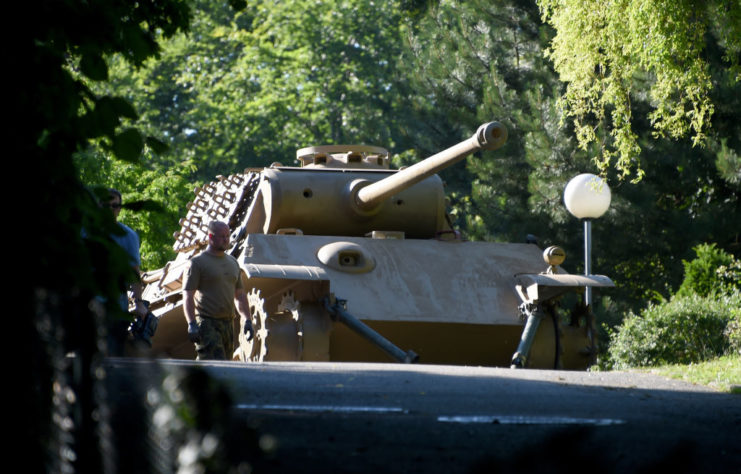 The crux of the legal trial was to determine if the man had violated Germany's War Weapons Control Act. The defense argued that the fact the tank and the other confiscated weapons appear on the list of war weapons does not mean he'd broken any laws, as they were non-functional.
The judge, on the other hand, insisted on further investigating this claim and wanted to know if the weapons could be used during armed conflict. Despite the barrel of the Panther's gun being corroded with rust, an expert testified it could be cleaned within a few days.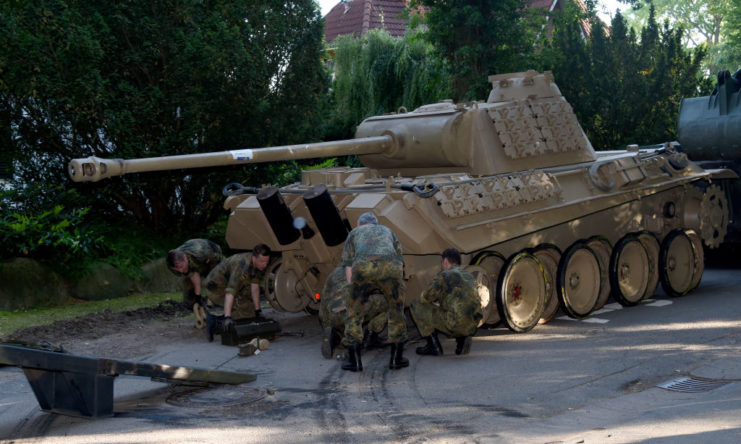 More from us: Warrior Finds A New Home At The Tank Museum
At the time, the case made international headlines, and the removal became a public spectacle, with local residents gathering outside the pensioner's home to watch the German military take the items away. A U.S. museum and other private collectors have expressed interest in purchasing the tank.