A Rhode Island woman and former Veterans Affairs medical center employee has been charged in federal court with defrauding veterans charities after claiming to be a US Marine Corps veteran with stage 4 cancer.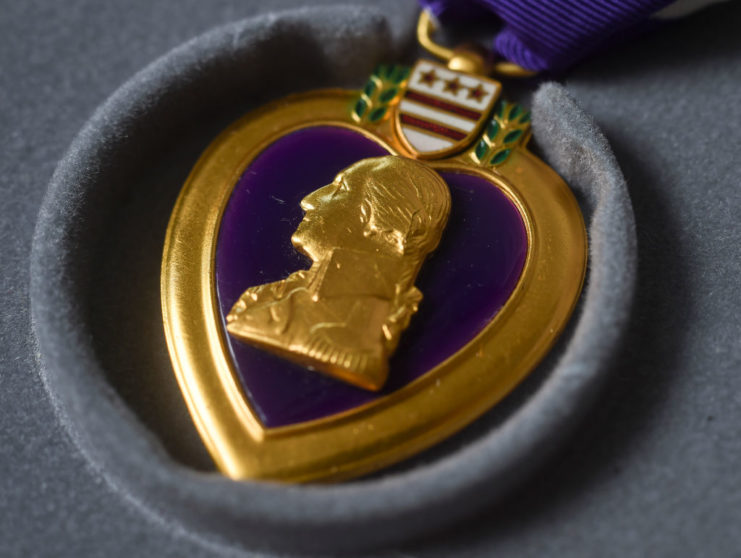 Sarah Cavanaugh was arrested after an investigation into allegations of fraud. Upon her arrest, she was charged with: using or exhibiting a falsified military discharge certificate; wire fraud; fraudulently presenting herself as a recipient of a Purple Heart and a Bronze Star with Valor with the intent to obtain money or other tangible benefits; and aggravated identity theft.
Three of the charges carry maximum penalties of one-to-two years imprisonment, with the maximum sentence for wire fraud being 20 years. Each also has a maximum fine of between $100,000 and $250,000.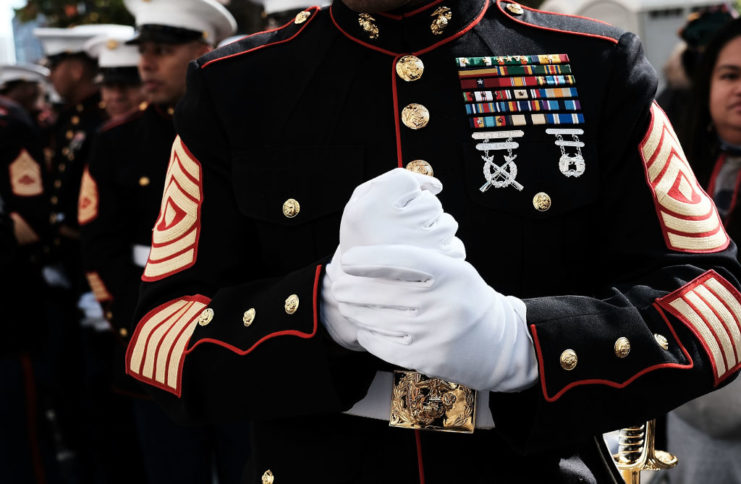 According to court documents, it's alleged Cavanaugh defrauded over $200,000 from various veterans organizations by claiming to be a Marine veteran who'd developed stage 4 adenocarcinoma, which can lead to various organ cancers, as a result of her combat service. However, there is no record of her having ever served in the US military.
Among the veterans' organizations affected by Cavanaugh's alleged actions are the Wounded Warrior Project, which gave her $207,000 for physical therapy and groceries; a fundraising website that provided her with $4,700; and the Code of Support Foundation, which paid her $18,500. She used the money to purchase a gym membership, pay her mortgage and other bills, and repair her home's furnace.
She also collected $16,000 from CreatiVets.
The worst case of stolen valor ever seen.

Sarah Cavanaugh lied about serving in the MC, being injured by an IED on deployment, and then later getting lung (& brain) cancer. She stole tens, if not hundreds, of thousands of dollars from nonprofit foundations. Top tier scum. pic.twitter.com/knjCcQgr7O

— Smitty (@braydentryagain) March 6, 2022
Suspicion arose surrounding Cavanaugh's claims in January 2022, after she'd sought funds from the HunterSeven Foundation, a nonprofit that focuses on veteran advocacy and cancer research. She'd provided the organization with VA medical records, hospital bills and a copy of a DD Form 214 separation document.
After HunterSeven posted Cavanaugh's story to its Instagram account, Lieutenant Commander Amy Forsythe, a Navy Reserve public affairs officer who spent 18 years in the Marine Corps, noticed several inconsistencies. These included issues with her uniform – her collar was backward and her earrings were out of regulation – and the fact she'd never heard of Cavanaugh or that she'd been awarded a Purple Heart or a Bronze Star with Valor, despite her claims.
Forsythe informed HunterSeven of this and they immediately canceled a check that had been sent to Cavanaugh.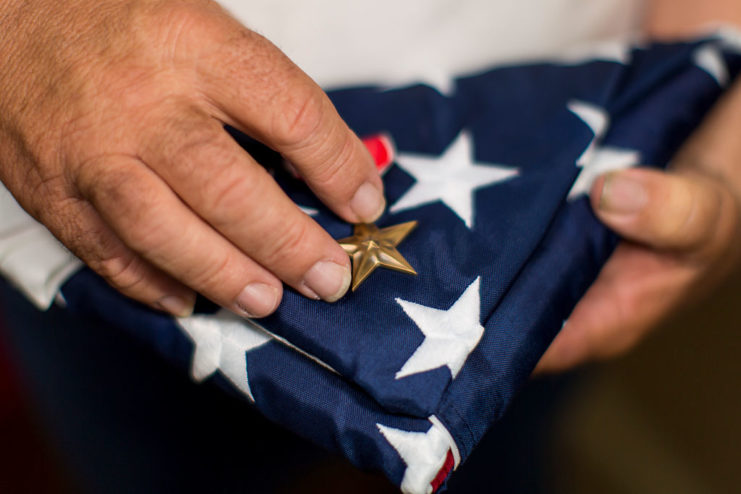 According to court documents, it's alleged Cavanaugh copied the medical records of a real patient under the care of the VA medical office, where she worked up until the end of January. They also allege she used her work email to obtain the Purple Heart and Bronze Star displayed on a Marine uniform she owned.
A judge signed a warrant in February, allowing police to conduct a raid of her residence. During it, they seized several laptops, cellphones and USB devices, as well as notebooks, a firearm, clothing and other personal belongings.
Cavanaugh was arraigned virtually on March 14 in the US District Court for the District of Rhode Island. During the arraignment, Assistant US Attorney Ronald Gendron described Cavanaugh as someone who "could be so cold-hearted as purport to be a cancer-stricken ex-Marine."
"It seems that anything that was out there, any pot of money that she placed her hands on, she used fraud to try and acquire it," he added.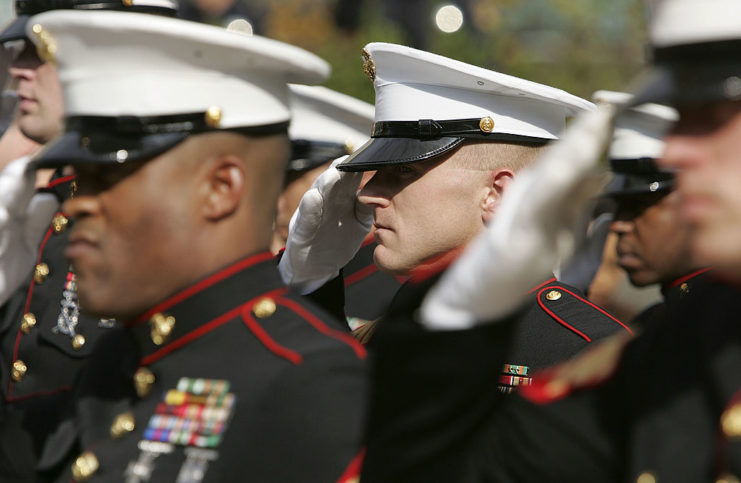 More from us: Fake Veteran Sent To Prison After Stealing $300,000 In VA Services
The judge released Cavanaugh on a $50,000 unsecured bond, saying she did not pose a flight risk and was not a danger to herself or the public. Her next court date has not yet been set.