The Chinese military is reportedly alarmed by a new tactic being employed by the US Air Force. During a live-fire exercise over Norway, the service showcased the ability to deploy Joint Air-to-Surface Standoff Missiles (JASSM) from cargo aircraft, such as the Lockheed Martin C-130J Super Hercules, via the Rapid Dragon Palletized Weapon System.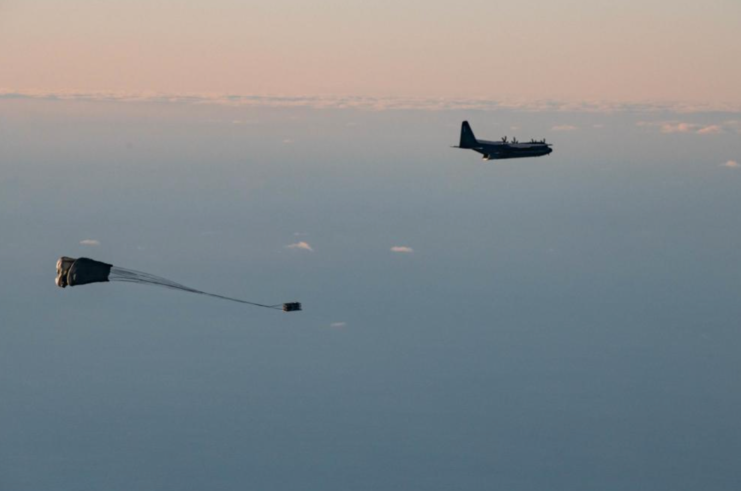 Developed by the US Air Force and Lockheed, Rapid Dragon is an airdropped palletized and disposable weapons module that provides unmodified cargo aircraft, such as the C-130J, Boeing C-17 Globemaster III and Lockheed MC-130, with the ability to deploy an array of flying munitions, such as cruise missiles. Slowed by parachutes, the pallets release their missiles through the use of an attached electronic control box.
The concept comes from the 10th-century Chinese volley-firing siege weapon, Ji Long Che, which allowed for the launch of multiple long-range crossbow arrows from a safe distance. Along with allowing the US Air Force to initiate attacks from outside of dangerous areas, it means cargo aircraft can be temporarily repurposed as standoff bombers, a cost-effective measure.
All the components making up Red Dragon are held within the pallet, which can be dropped from a height of just 3,000 feet. It's also believed the weapon system could be used to target the vulnerabilities of other countries' air defense systems – think the S-300 and S-400 used by Russia – during swarm tactics missions.
Presently, Rapid Dragon is able to deploy the AGM-158 JASSM, a low observable standoff air-launched cruise missile, and its variants, and is able to produce a payload capacity of between 4,000 and 9,900 kilograms. Depending on the variant of cruise missile, its range can be anywhere from 80 to 1,900 kilometers.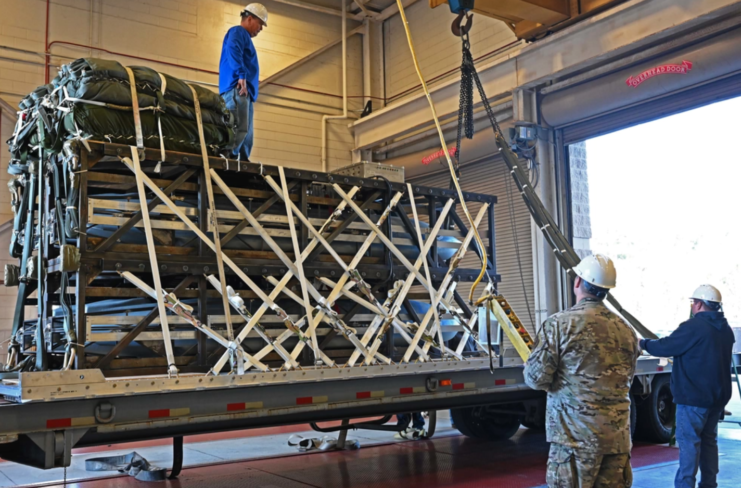 Following the successful live-fire demonstration in November 2022 as part of US Special Operations Command Europe exercise ATREUS 22-4, Lt. Gen. Jim Slife, Air Force Special Operations Command (AFSOC) commander, said Rapid Dragon is "really easily exportable to our partners and allies around the globe that may want to increase the utility of their air force."
Lt. Col. Valerie Knight, 352nd Special Operations Wing (SOW) mission commander, added, "An MC-130J is a perfect aircraft for this capability because we can land and operate from 3,000-foot highways and austere landing zones whereas a bomber cannot."
The US Air Force plans to carry out another test in February 2023, this time over the Gulf of Mexico at the Eglin Air Force Base Over Water Test Range in the western Florida Panhandle. This demonstration will involve an unspecified cruise missile armed with a live warhead.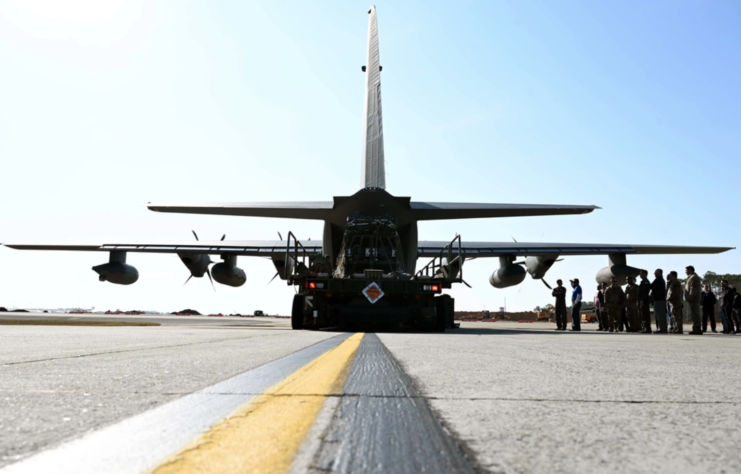 The development of Rapid Dragon has reportedly alarmed Chinese military experts, according to an article in the Science and Technology section of China National Defense News, a sister publication for the PLA Daily. The latter serves as the mouthpiece of the Chinese Communist Party's Central Military Commission.
In the article, author Xi Qizhi notes that cargo aircraft are able to carry out more combat sorties that typical bombers and are much more difficult to track. He also suggests that such aircraft could conduct strike missions following the transportation of goods to the front, providing a dual-purpose for necessary supply trips.
"The agility of the US military's distributed method for strike missions and the suddenness of those strikes will increase immensely," Xi writes.
These concerns were echoed by Derek Solen, a US Air Force civilian researcher specializing in Chinese aerospace studies, in an article for The Jamestown Foundation. "The PLA likely regards Rapid Dragon in particular as a credible threat," he writes. "The PLA is likely to regard the seriousness of that threat as significantly greater if Rapid Dragon is shared with American allies."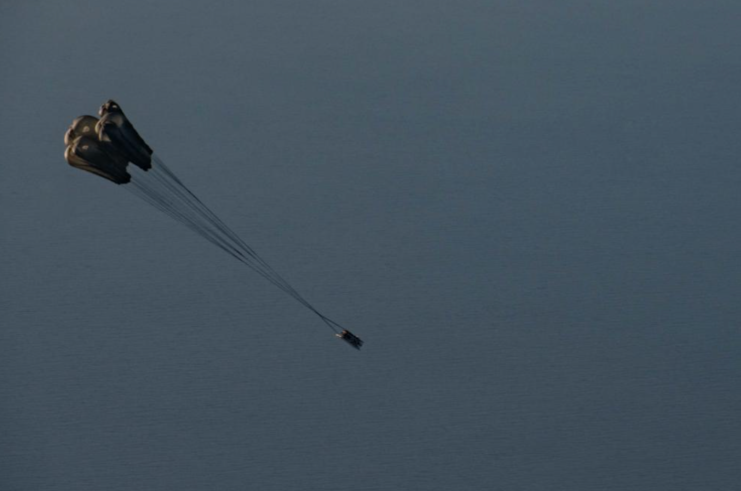 Along with the aforementioned capabilities of the US Air Force's cargo aircraft, another concern raised by Xi is the fact the US military, overall, has a large number of C-130s. According to Task & Purpose, the Air Force has over 200, while the US Coast Guard and Navy have another couple dozen.
More from us: The V-280 Valor Will Replace the US Army's Fleet of Black Hawk and Apache Helicopters
If Rapid Dragon is as big of a concern to the Chinese military as Xi Qizhi and Derek Solen claim, officials will certainly be looking at how the upcoming demonstration plays out.