In the cramped confines of a pilots cockpit, there is no space to mount a urinal, and even if there was space, trying to get out of a flying suit would be impossible.
Uniforms for military personnel can be traced back to Hannibal around 200 BC. In the U.S., the first military uniforms can be found around 1779 when George Washington chose the blue coats worn by the Union Army.
Since that time, the U.S. military has spent many millions on updating and modernizing the uniforms worn by the armed forces to take advantage of the development of modern materials.
One of the more unusual aspects of modern uniforms is those designed to help pilots relieve themselves in flight. Naval pilots are often asked to undertake missions that last many hours.
Then can the added complication of ladies joining the flying crew, and they too needed a means of relieving their bladders. Flight suits are designed for male pilots and do not offer a simple means of undressing for females.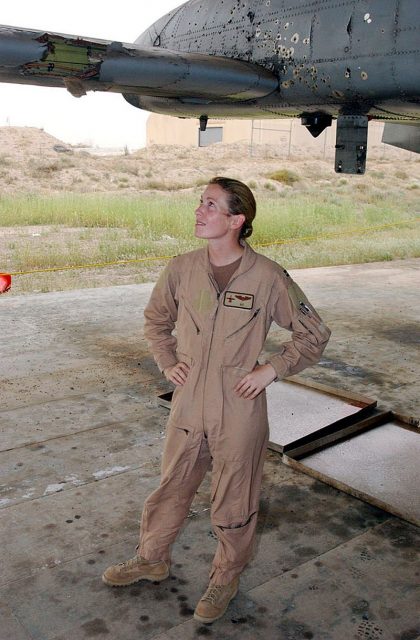 This led to female pilots either practising what was known as tactical dehydration, whereby they did not drink for hours before undertaking a mission, or they wore adult diapers.
Neither of these options was acceptable, as dehydration led to many other health issues, and adult diapers were liable to leak, causing embarrassment and discomfort.
While difficult enough for male pilots, finding a safe, reliable means of allowing female pilots to pee while on a mission was somewhat more complicated, but it has been achieved.
Omni Medical Systems, based in Vermont, has developed a safe, hygienic, and leak-proof system that collects urine from both male and female pilots.
For men, there is a cup connected to a hose and an electrical pumping system that moves the urine from the cup to a storage pouch.
For ladies, there is a similar electrical pump and storage pouch that is connected to a pad identical in shape to a sanitary pad that has an inflatable seal to ensure no urine leaks.
In both systems, a sensor is triggered with the release of urine, and that turns on the pump to drain the liquid into the storage pouch, where it can be safely stored for later disposal.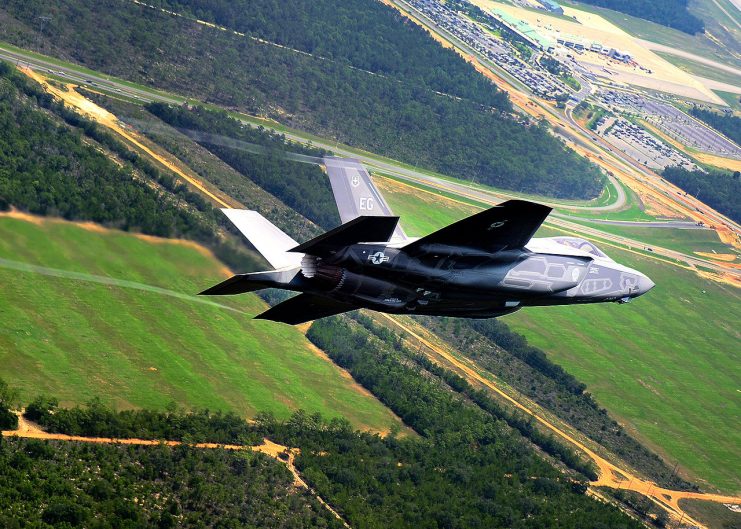 The Air Force had already begun purchasing these devices for their pilots and had placed more than 600 in the field by the end of 2018.
Cmdr. Ron Flanders, a spokesman for Naval Air Forces, said that the Navy intends to provide the device to all pilots, both male and female.
They are also looking into designing new types of flight suits for helicopter pilots. They are hoping to create 2-piece suits that make it easier for helicopter pilots, who may have the opportunity to land and relieve themselves, to quickly alleviate their bladder pressures.
Cmdr. Flanders went on to say that the U.S. Navy Mishap Prevention and Hazard Abatement Program (MPHA), which is held under the auspices of the Naval Facilities Engineering Command, have given the Aviation Medical Safety Officer the sum of $1 million for these programs.
Approximately $800,000 has been spent on acquiring the urinary devices, which cost around $5,000 each, and the remaining $200,000 has gone to the development of the 2-piece flying suits for helicopter pilots.
Cmdr. Flanders said they would be buying both male and female devices for all aircrew that wish to use them. Some crew already have the devices, and others prefer their own urinary collection method so they will not be issued with the device.
The head of Naval Air Forces, Vice Adm. DeWolfe Miller, raised this issue in 2018 while attending the Female Aviator Career Training Symposium. Vice Adm. Miller was very keen to see these devices purchased for Naval aircrews.
For Sale: 1959 McDonnell F4H-1F Phantom II for only $3.9 million
The Navy will have to find an additional $2 million to complete the funding of these projects. At this time, they are being distributed at the request of the individual squadrons.