For sale by Platinum Warbirds – F4H-1F '145310' was delivered to the Navy in 1959 and was the 11th pre-production aircraft built. 1961 was a memorable year for the jet.
On 22nd April 1961, it carried a very impressive 22 Mk83 500lb bombs on various hardpoints under the aircraft and dropped them on a range at Fort Bragg, North Carolina. This demonstration was the deciding factor for the United States Air Force to also order the aircraft.​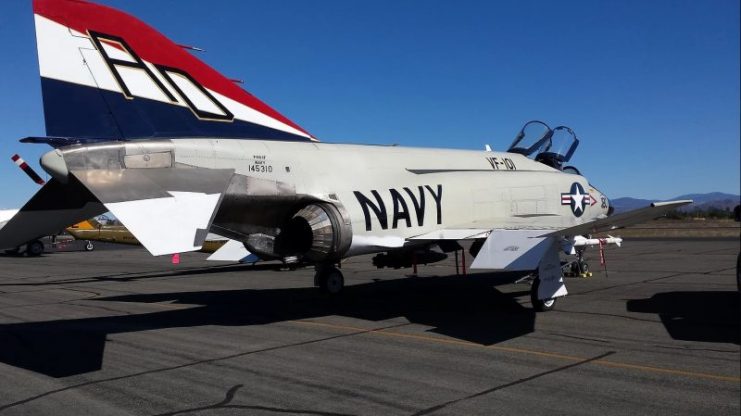 In August 1961, 145310 was one of three F4H-1F Phantom II's used by the U.S. Navy to commemorate the 50th Anniversary of U.S. Naval Aviation. Operation "Sageburner" was sanctioned to set a new low-altitude speed record.
On August 28, 1961, BuNo 145307 (sister ship to 145310) set a new low-altitude speed record at an average speed of 902.760 mph over a 3 km course at the White Sands Missile Range in New Mexico. The maximum height reached during this record was 125 feet, hence the name "Project Sageburner". The record setting airframe, 145307 is currently in storage at the National Air and Space Museum's Paul Garber facility in Maryland.
Airframe:
461 hrs TTSN
0 Time Since restoration – currently 80-85% completed
​Engines: to be overhauled
General Electric J-79-8 upgraded to -15
3x engines currently at Aero Turbine awaiting overhaul
2x engines in California as spares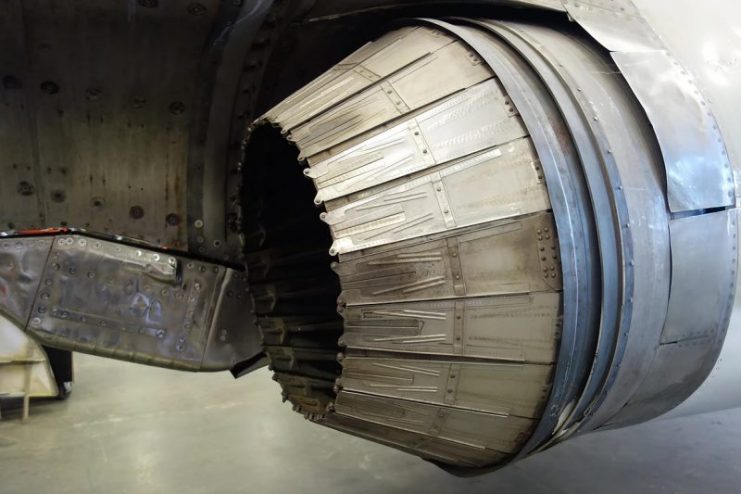 Ejection Seats: Will be Hot
Martin Baker Mk 7 seats "0/0"
New Crew Parachutes and Survival Kits
Pyro Charges Available
Avionics: TBD
​Exterior:
Painted – United States Navy – Excellent Condition
​Other:
Centerline and Outboard droptanks
2x Drag Chutes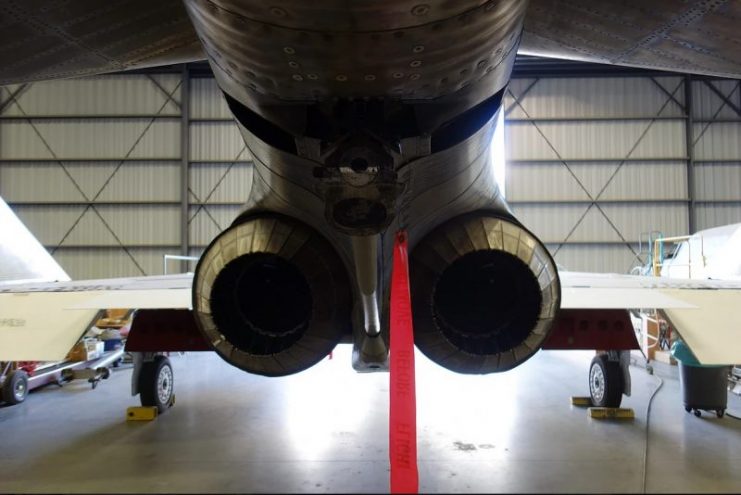 ​Restoration: Currently 80-85% completed
– Airframe has undergone a complete IRAN per U.S. Navy standards
– Dual Controls installed in the rear cockpit
– All components overhauled to "0 time" condition
– Aircraft has been completely rewired
– Fuel system rebuilt with new fuel cells
– All hydraulics rebuilt with Stainless Steel lines
– All three hydraulic systems overhauled
– 2 pneumatic systems overhauled
– New wheels and brakes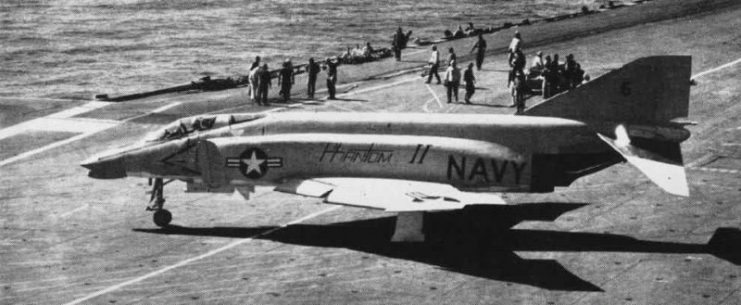 ​Later, during a weapons test, BuNu 145310 had part of the undercarriage door and pylon were burnt by a Sidewinder missile and later that year, the aircraft suffered an engine failure. Thankfully landing safely. BuNu 145310 last saw use in September 1964 when the Navy retired their test aircraft. It had completed 461 hours.
Email Simon Brown –  simon@platinumfighters.com or John Rayner  john@platinumfighters.com  Call us toll free: +1800 210 1951.  www.platinumfighters.com
Never demilled, BuNu 145310 has been under restoration to airworthy condition for the past 10 years by Aircraft Restoration Services LLC at the French Valley Airport, CA. It is being offered for sale As Is, Where Is, and Aircraft Restoration Services LLC is prepared to contract to finish the Phantom to airworthy condition.