The Northrop Grumman B-21 Raider – better known as the US Air Force's newest flying wing – underwent its first official flight on November 10, 2023. The strategic bomber, developed under the Long Range Strike Bomber (LRS-B) program, is slated to replace the service's aging fleet of Rockwell B-1 Lancers and Northrop Grumman B-2 Spirits by 2040, with it likely the aircraft will also be flown in place of the Boeing B-52 Stratofortress at some point in the future.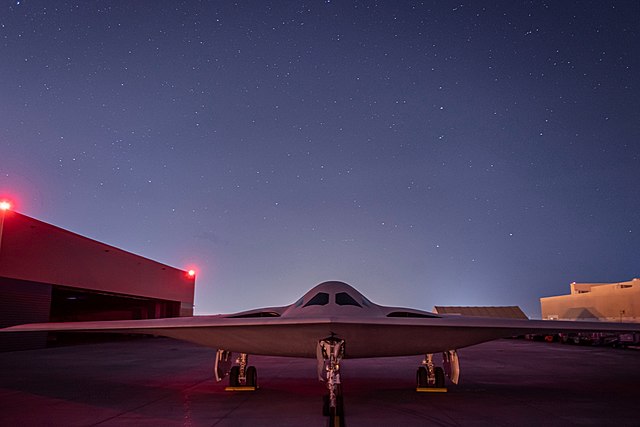 According to a witness who spoke with Reuters, the B-21 Raider took to the skies at approximately 6:51 AM, with the flight taking place at Northrop's facility at Plant 42 in Palmdale, California. The flight testing occurred less than a month after the bomber was seen conducting taxiing tests.
Speaking in a statement to Military.com, Ann Stefanek, a US Air Force spokesperson, said, "The B-21 raider is in flight training. Flight testing is a critical step in the test campaign managed by the Air Force Test Center and 412th Test Wing's B-21 Combined Test Force to provide survivable, long-range, penetrating strike capabilities to deter aggression and strategic attacks against the United States, allies and partners."
B-21 RAIDER FIRST FLIGHT 11-10-23 #RAIDER33 #B21Raider pic.twitter.com/3tEKudqDiw

— Matt Hartman (@ShorealoneFilms) November 10, 2023
Unveiled at a public ceremony in December 2022, the B-21 Raider is the US Air Force's newest generation of strategic bomber, with the ability to deploy both thermonuclear and conventional weapons. Given its advanced nature, much of the work on the aircraft has been kept under wraps. That being said, a 2015 media report revealed the service was looking for a bomber that could serve three distinct roles: battle management, intelligence collection and interception.
At present, all that's known about the B-21, aside from the fact it features a similar design to the B-2 Spirit, is that it'll be capable of performing manned and unmanned operations. It'll also be harder to detect on radar, thanks to its unique outer coating.
Speaking at the unveiling, Defense Secretary Lloyd Austin said, "The B-21 Raider is the first strategic bomber in more than three decades. It is a testament to America's enduring advantages in ingenuity and innovation. And it's proof of the Department's long-term commitment to building advanced capabilities that will fortify America's ability to deter aggression, today and into the future."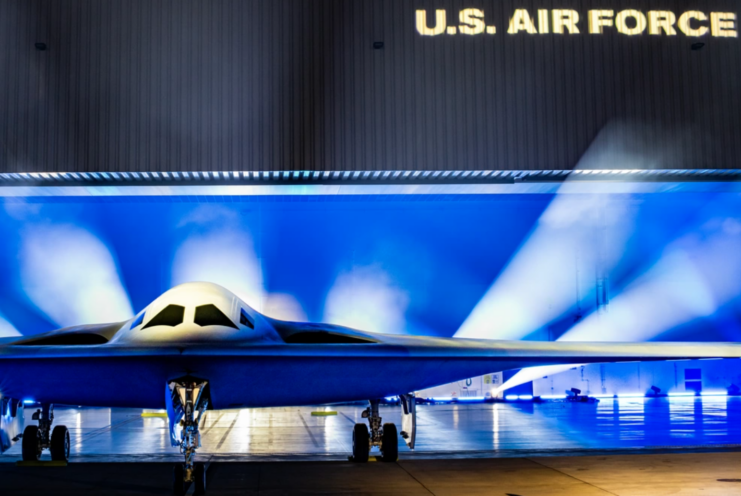 The plan is to initially purchase 100 units, which will cost approximately $750 million each.
More from us: The Tank Museum Receives Donation of Letters Written By British Soldier During World War II
It's reported six test B-21 Raiders are currently being built. They'll be "built on the same production line, using the same tools, processes and technicians that will build the production aircraft." The current operational model is slated to be transported to Edwards Air Force Base, California for developmental testing.