Like many veterans of World War II, Sir Robert Clark was reticent about his activities during the war. He left his academic studies at Cambridge University to join the Royal Navy at age eighteen. He was subsequently "invited" to join the British Special Operations Executive (SOE) a year later by a "man from the ministry," and was sent to Italy.
Little did he know that a young woman, also nineteen, was now also heading to Monopoli, Italy, the headquarters of No. 1 Special Forces.
Like Clark, Marjorie had decided that it seemed impractical to pursue personal education when the nation was at war, and had previously turned down her own offer of a place at Oxford University when she was 17 to join the war effort.
The author of the book Monopoli Blues only learned that his parents had met in that town when they were on a vacation in Italy in the 1960s. This piqued the interest of their son Tim, who began to make notes of whatever snippets his father told him of his time serving in Italy between 1943 and 1945.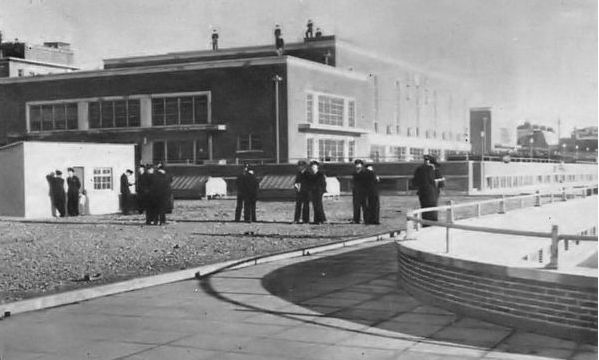 After the death of his father, Tim Clark went on to research SOE documents, his parent's love letters, and unpublished memoirs of their contemporaries in an attempt to piece together the rest of the story.
After training in Scotland, Clark was sent to Italy to help "set Europe ablaze" and take part in daring raids and sabotage missions as part of Prime Minister Winston Churchill's "Secret Army."
Marjorie remained at headquarters to operate the radio, taking the coded messages from Robert and his comrades in arms and helping them get back to base safely after a raid. Slowly, love blossomed between the two of them, and this thread runs through the book.
For almost a year Clark ran gunboats up and down the coast of Italy. He destroyed railway connections, smuggled secret agents in and out of enemy territory, supported partisan actions, and surveyed landing areas. Everywhere he went he took his tiny stuffed teddy bear "Falla," tucked into his uniform for good luck.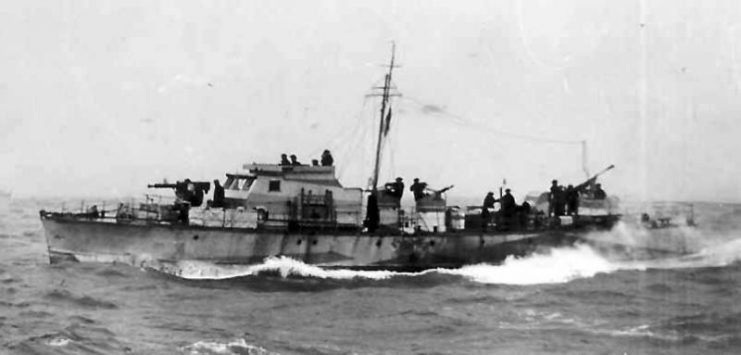 One fateful task in November 1944 was to parachute into the mountains around Piedmont to support partisans fighting behind enemy lines. Unfortunately, he strayed several miles off target, broke a few ribs during his descent, and was left hanging in a tree.
As luck would have it, he was rescued by a sixteen-year-old Italian partisan, and was able to send a radio message to Marjorie that he had landed safely. It was the last message she was to hear from him until the end of the war.
Unfortunately, Clark remained free for only three weeks before his luck turned. He was betrayed by a local and taken away to Turin's Le Nuove Prison. There the Germans made him share a cell with a notorious murderer before subjecting him to a mock firing squad.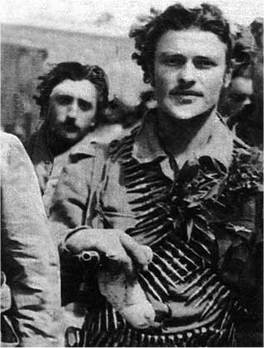 But it was not all bad at Le Nuove. On his twenty-first birthday, the nuns assigned to the prison gave him a boiled egg. There was chess too, with pieces carved from stale bread and dipped in red wine to color them.
The Nazis also let Clark keep Falla, who had not left his side since he was a small boy. Indeed, Tim wrote that the stuffed bear remained with Clark to the end of his days and was as reticent as his father about his role in WWII.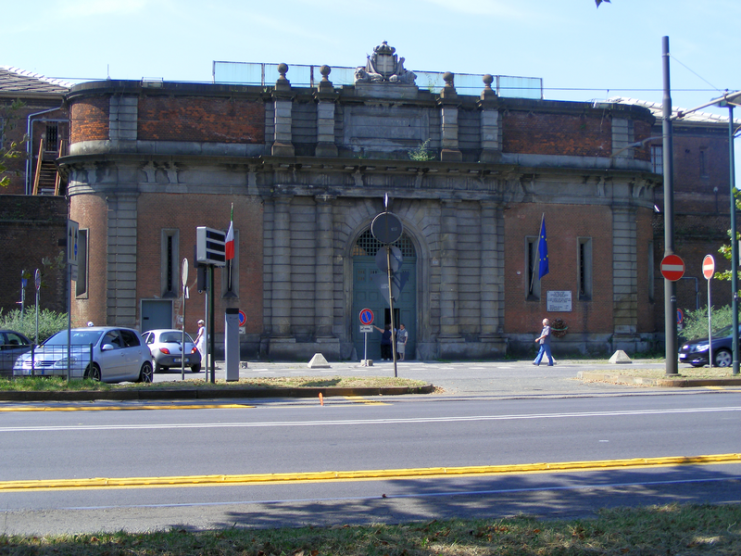 After the end of the war, Robert Clark was awarded the Distinguished Service Cross and went on to work in merchant banking. In the 1960s he was able to make a return visit to Le Nuove, where he was reunited with his murderous cell-mate who welcomed him like an old friend.
Read another story from us: Germany and Italy in WWII – A Difficult Relationship
In 1991 Clark received a letter from an Italian named Sergio Curetti, asking if he was the same Bob Clark he had pulled from a tree. At their reunion, Curetti admitted that at the time he had coveted Clark's underwear.
The book Monopoli Blues, co-written by Tim Clark and journalist Nick Cook, is available online from major retailers.