Throughout the course of 2022, Tom Cruise couldn't escape the hype of Top Gun: Maverick, the highly-anticipated sequel to the 1986 original film. The 60-year-old actor is, once again, teaming up with the US Navy, this time for Mission: Impossible – Dead Reckoning Part Two, which is slated to hit theaters in summer 2024.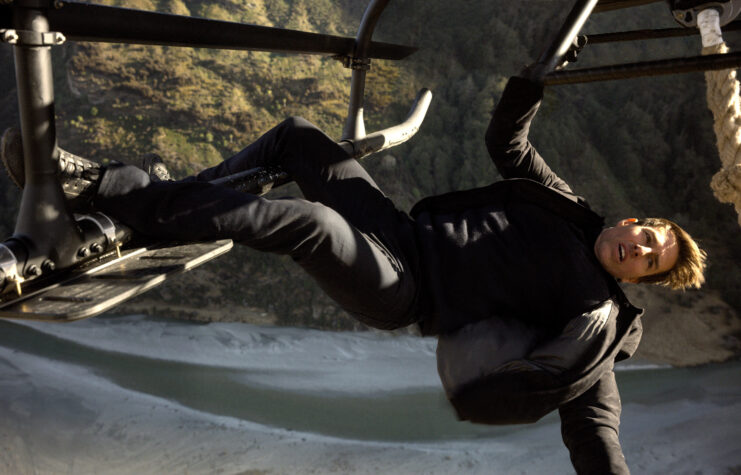 According to reports from USNI News and Variety, Tom Cruise and director Christopher McQuarrie filmed a number of scenes aboard the USS George H.W. Bush (CVN-77), currently stationed in the Adriatic Sea. To reach the aircraft carrier, Cruise boarded a helicopter in the Italian port city of Bari.
The collaboration between the US Navy and the film crew of the upcoming Mission: Impossible film was confirmed by Antonio Parente, the head of the Apulia Film Commission. Parente revealed that Cruise arrived in the region on February 25, 2023, and the following day left to shoot scenes aboard an American aircraft carrier, "which is probably the U.S.S. George H.W. Bush, but we are not sure."
While the vessel was anchored near the Italian coast when Cruise first arrived, it's now believed to be somewhere between Croatia and Italy. Filming aboard the aircraft carrier is expected to wrap up by the end of the week of March 5.
"We are proud that [the] Apulia [region] has been chosen as the operational base for this rather complex shoot," Parente said, adding that the Apulia Film Commission simply liaised with Paramount Italia to coordinate airport logistics for the shoot.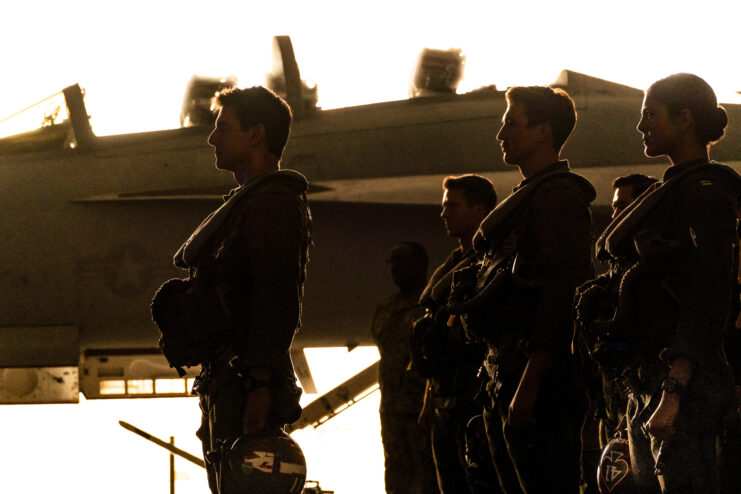 Tom Cruise's relationship with the US Navy dates back decades before the Mission: Impossible films with Top Gun (1986), which served as both an entertaining Hollywood action film and a recruitment tool for naval aviators.
The 2022 sequel, Top Gun: Maverick, was partially filmed aboard two aircraft carriers, the USS Abraham Lincoln (CVN-72) and Theodore Roosevelt (CVN-71). The highest-grossing movie of the year, it received a number of accolades, including six Academy Award nominations. Among them is a nomination for Best Picture.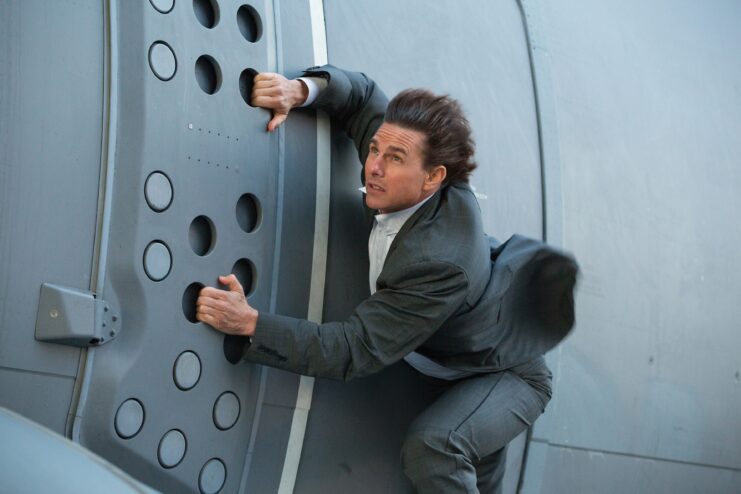 Mission: Impossible – Dead Reckoning Part Two is slated to be released a year after the first hits theaters. Part One is the seventh in the Mission: Impossible franchise and serves as a sequel to 2018's Mission: Impossible – Fallout.
For the final two films in the franchise, Tom Cruise and Simon Pegg have returned as Ethan Hunt and Benji Dunn, with Rebecca Ferguson and Henry Czerny also reprising their previous roles. As to the plot, Paramount has kept the majority of details on the down low.
More from us: Trailer for Gerard Butler's CIA-Afghanistan Action Film 'Kandahar' Released
Mission: Impossible – Dead Reckoning Part One is slated to premiere in theaters on July 14, 2023, with Part Two scheduled to debut on the big screen on June 28, 2024.