One of the last four remaining Battle of Britain pilots has died at age 101. Maurice Mounsdon, a Flight Lieutenant in August 1940, survived severe burns after being shot down while protecting English shores.
Maurice Mounsdon was born in 1918 in Litchfield in Staffordshire, and he signed up for the Air Force at age 20 in 1938.
He was attached to a Hurricane squadron, 56 Squadron, and based at RAF North Weald, which was near the Epping Forrest in Essex. At that time, the average life expectancy for pilots was four weeks.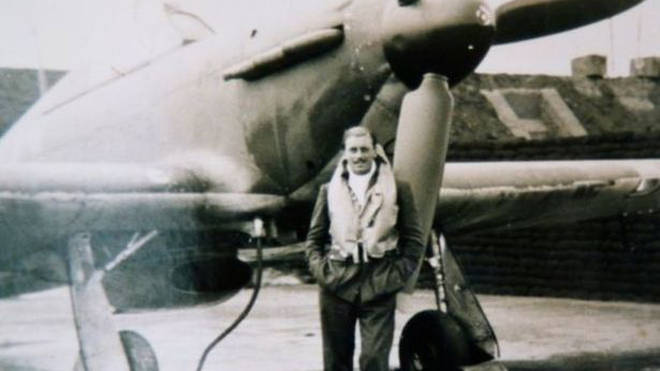 Maurice either damaged or shot down six Axis aircraft before he was shot down, suffering severe burns in the process.
He was flying a Hawker Hurricane over Colchester in Essex on Saturday, the 30th August 1940, when he was hit by fire from a Messerschmitt 109.
The cannon shell from the German plane hit the gravity fuel tank that was situated immediately behind the dashboard of the cockpit.
The fuel tank exploded, throwing burning petrol into the cockpit, which then burst into flames.
He said that he did the only thing that he could; he rolled the aircraft over and fell out parachuting from 14,000 feet to the ground, where he was found by a group of children. This was the first time that Mr. Mounsdon had ever used a parachute.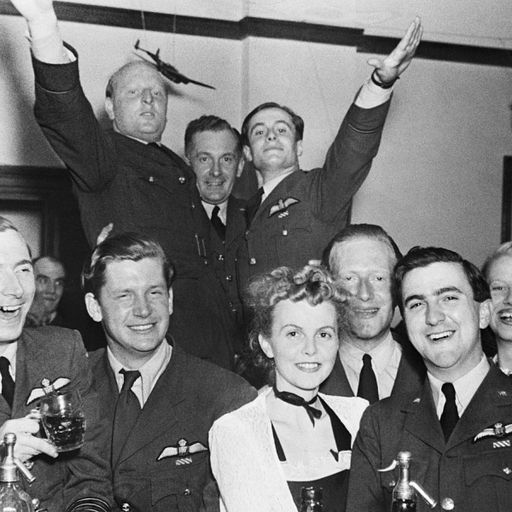 This was the last combat mission that he flew as he was severely burned on his legs and hands in the accident. He was taken by the villagers to a local nurse who cared for him until he could be moved to a specialist plastic surgery unit at Black Notley Hospital.
He spent the next two years in hospital recovering from multiple pioneering skin graft operations undertaken at the Queen Victoria Hospital in East Grinstead.
Undergoing these operations gave him membership of the 'Guinea Pig Club,' as men who were operated on by the pioneer Archibald McIndoe were called.
While he was still undergoing treatment for his burns, he married his childhood sweetheart, Mary, in May 1941.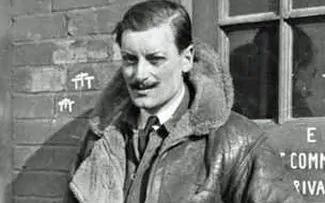 When he was sufficiently recovered, he went back to work and was based at North Weald but soon moved on to RAF Cambridge, where he was based at Marshalls Airport as an instructor on Tiger Moths.
When he retired in the late 1970s, he and Mary went to live on Menorca. They lived there together until she passed away in 1993.
Last year on Mr. Mounsdon's 100 birthday, the Red Arrows display team flew a unique display, just for him. They used red, white, and blue smoke to celebrate this extraordinary flypast by painting a '100' in the sky for him.
In 1940, the Royal Air Force was made up of pilots from all over the Commonwealth as well as the Allied nations.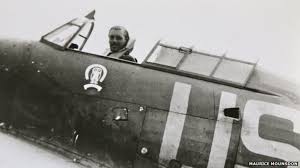 There were men from New Zealand, South Africa, Canada, the United States of America, Czechoslovakia, and Poland, amongst many others.
Of these men, almost 3,000 were awarded the "Battle of Britain" clasp, which indicated that they had fought during this time. There were 2,927 pilots, of which 510 lost their lives.
The pilots that fought almost continuously for three months in 1940 against the German Luftwaffe to stop Hitler's plan to invade England across the English Channel were given the nickname The Few.
This was taken from Winston Churchill's famous speech in which he said: "Never in the field of human conflict was so much owed by so many to so few."
With the death of Mr. Mounsdon, there are now just three men alive that can claim membership of The Few.
Another Article From Us: Three of The Last WWII Screaming Eagles
They are Wing Commander Paul Farnes, aged 101 and Flight Lieutenant William Clark, and Flying Officer John Hemingway, both of whom are 100 years old.