The Russo-Ukrainian War has officially entered its fourth month, and casualties continue to mount. This includes the number of aircraft – fixed-wing and helicopter – that have been lost on both sides. According to military analysts speaking with SOFREP, Ukraine has lost 39 human-crewed aircraft, while Russia has lost 81, including two Sukhoi Su-25 Grach (or "Frogfoot") jets in low-altitude crashes.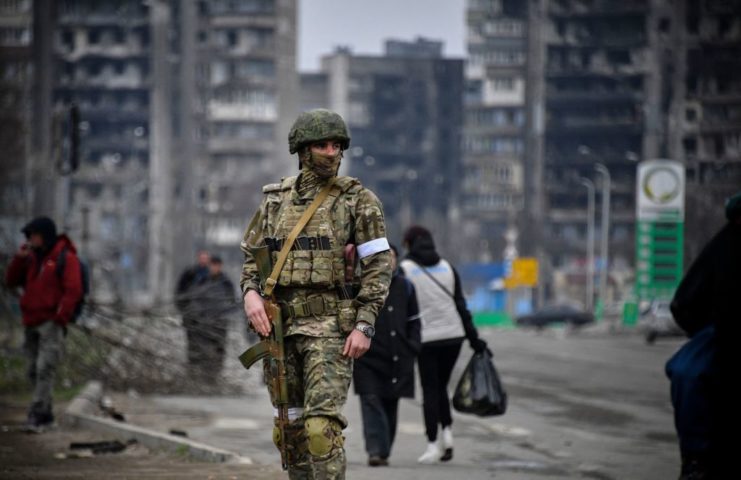 The Sukhoi Su-25 is a Soviet Union-era subsonic single-seat, twin-engine jet that first took to the air in 1975. With a top speed of 590 MPH, it was designed to provide close air support for ground forces. Over 1,000 were produced between 1978 and 2017, and the aircraft has seen use in a number of conflicts, including the Soviet-Afghan War and the Gulf War.
Despite being out of production for five years, the Su-25 continues to be flown by a number of countries, including both Russia and Ukraine.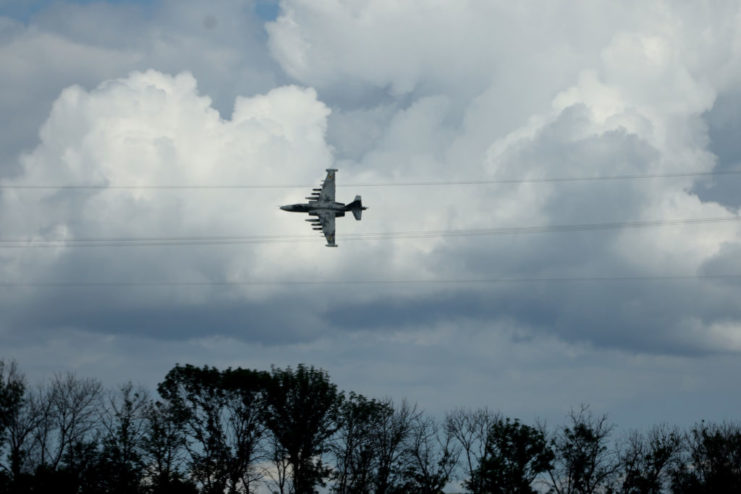 The majority of pilots flying over Ukraine during the Russo-Ukrainian War have had to adapt to dangerous air conditions, thanks to the employment of air defense systems aimed at detecting and taking down enemy aircraft. Both sides have in their possession a number of surface-to-air missiles (SAMs) and air surveillance radars capable of identifying approaching hostile aircraft and missiles.
In an attempt to avoid this anti-aircraft weaponry, pilots have begun flying missions at extremely low altitudes. This was seen with Ukrainian-flown Mil Mi-8MSB-V helicopters charged with resupplying civilians and soldiers holed up at Azovstal iron and steel works in Russian-occupied Mariupol. Flying at up to speeds of 130 MPH and at only eight-to-10 feet above the ground, the pilots had to be careful to not fly into power lines or crash.
The Russians caught on to what the Ukrainian pilots were doing and began positioning their SAMs to intercept the helicopters on these resupply missions, downing a number and forcing the military to indefinitely pause the flights.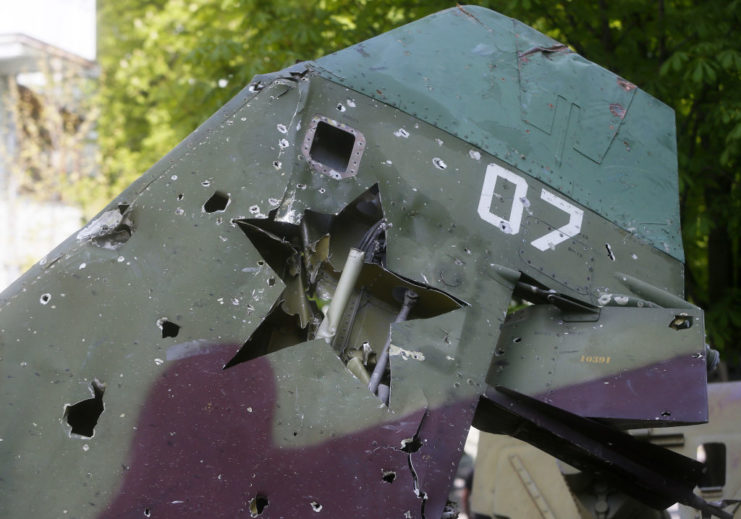 Flying at an altitude too low to be captured by radar is an effective tactic – so much so that Russia has begun to implement it. However, the conflict in Ukraine has been moving at a fast pace, meaning the country's Air Force hasn't had enough time to properly train and re-train its pilots for such extreme low-altitude missions.
To prepare these pilots, the Russian Air Force had recruited experienced retired aviators who are now working for the Wagner Group, a Russian paramilitary organization. It would appear, however, that the Russians have chosen urgency over training, deploying the pilots before they're fully prepared. In recent weeks, two Su-25 pilots have been downed over Ukraine, with one dying in the crash.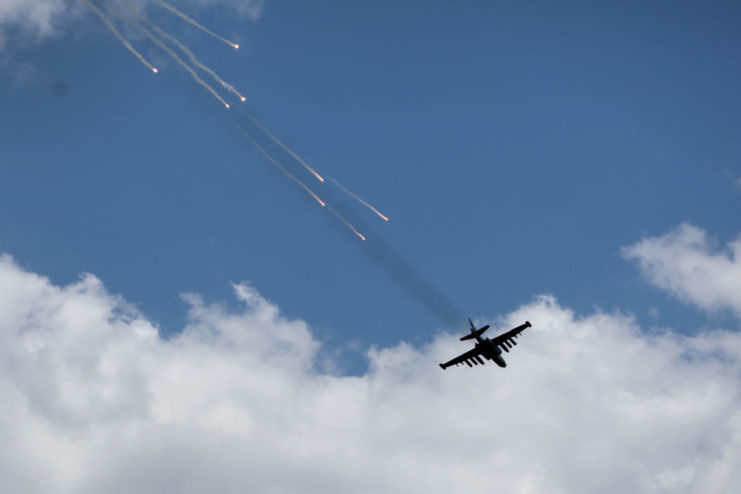 More from us: Russian Forces Are Hitting Eastern Ukraine With an Estimated 60,000 Shells Per Day
Despite the risk to their pilots, it's easy to see why both sides would prefer to fly at low altitudes, rather than higher up in the sky. Clipping power lines and trees is a lot less worrisome than risking being struck by an enemy missile. That doesn't mean, however, that it's any less dangerous.