The Russo-Ukrainian War has continued to rage for the better part of four months. What the Russian military presumed would be a quick takeover has turned into an ongoing conflict, with the Ukrainian forces showcasing a strong will to stay independent.
In a demonstration of Ukraine's military strength – and as a renewed call for continued aid from NATO-member countries – the country's government has announced a touring exhibition, featuring the Russian military vehicles that have been destroyed since February 2022.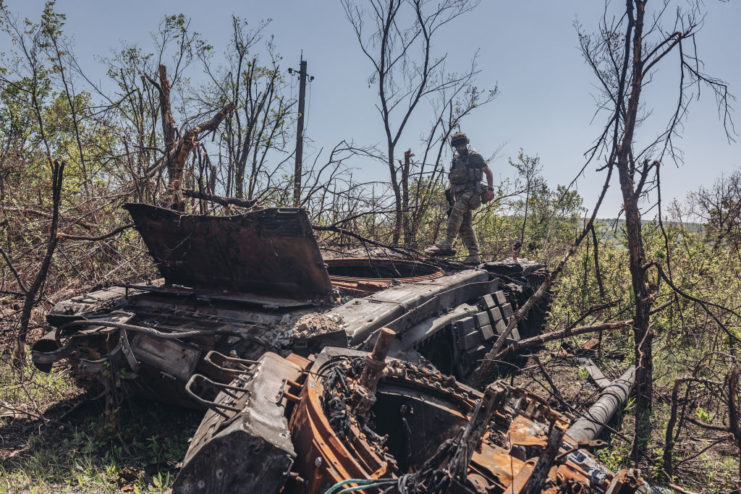 According to reports coming out of Ukraine, a total of 3,588 armored vehicles and 1,477 tanks have been lost on the Russian side over the past few months, with some currently on display in downtown Kyiv.
While Russia refuses to disclose its losses, a spokesperson for the country's Defense Ministry, Igor Konashenkov, revealed in a televised statement that the Russians have destroyed 3,696 Ukrainian military vehicles.
⚡️ Defense Minister: Ukraine to display fragments of Russian military equipment across Europe.

"We will help ensure that Russian tanks end up in Europe, but in the form of wreckage," Defense Minister Oleksii Reznikov said in an interview with Polish Polsat News.

— The Kyiv Independent (@KyivIndependent) June 20, 2022
The touring exhibition, ironically-named the "Invincible Army," will first be displayed in Warsaw, Poland, with plans to travel to Berlin, Germany; Paris, France; Madrid, Spain; and Lisbon, Portugal. While in Poland, it'll be staged in the Castle Square of Warsaw's old town, and will feature burnt-out and damaged Russian military vehicles.
Speaking with Polish broadcaster Polsat News, Ukraine's Minister of Defence Oleksii Reznikov said, "We'll help to ensure that Russian tanks are in Europe, but as scrap."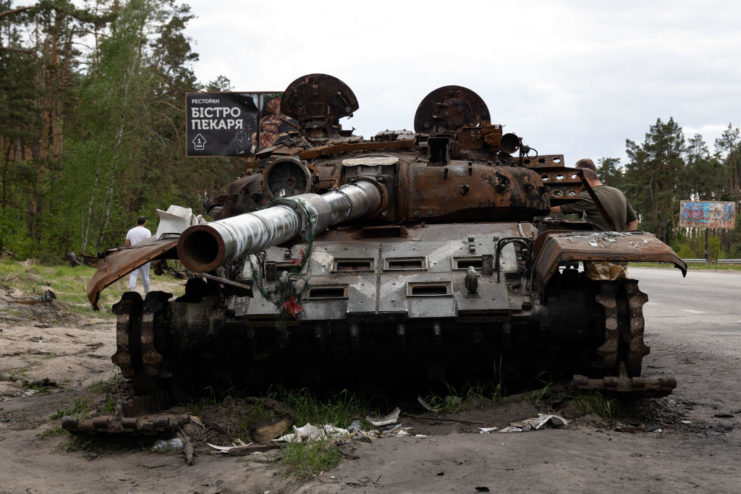 Along with the aim of showcasing the determination and strength of the Ukrainian military, the exhibition will also highlight Russian "atrocities" that have occurred during the Russo-Ukrainian War.
"On one hand we are showing the atrocities that the Russian army is carrying out in Ukraine," Michał Dworczyk, the head of the Polish prime minister's office, told The Independent. "On the other hand we are showing the heroic defense of Ukraine's armed forces and the results of these fights."
More from us: Russian Forces Are Hitting Eastern Ukraine With an Estimated 60,000 Shells Per Day
A premiere date for the "Invincible Army" touring exhibition has yet to be announced.