Johnny Depp's latest film, Jeanne du Barry, has premiered at the Cannes Film Festival. The first movie he's starred in since his defamation case against ex-wife Amber Heard concluded in June 2022, the actor portrayed French King Louis XV. While it has been reported by critics that the release is mediocre at best, Jeanne du Barry's premiere in France earned Depp a seven-minute standing ovation.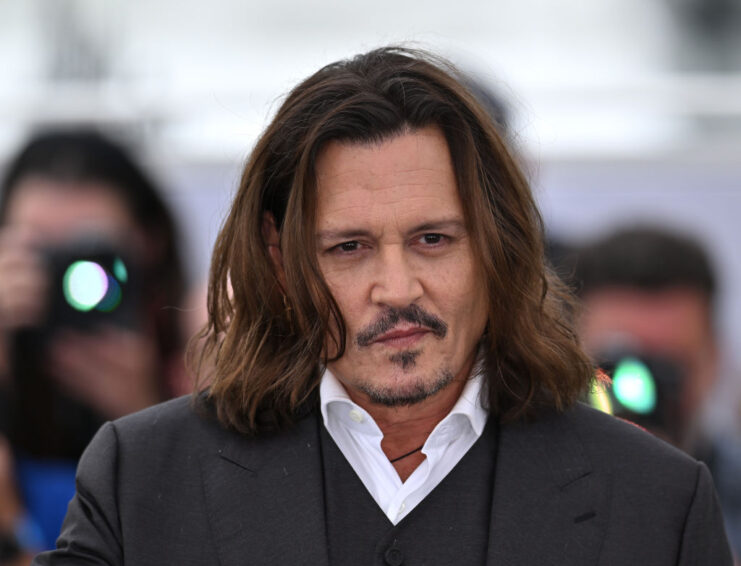 Produced by France's Why Not Production, Jeanne du Barry is a historical drama that sees Johnny Depp co-star alongside director Maïwenn Le Besco, who does double duty as titular character Jeanne Bécu, Comtesse du Barry. The story covers the facets of the pair's romantic relationship, which led du Barry to become Louis XV's final mistress.
Filming began in France on July 2022, with the first teaser image of Depp as Louis XV released the following month. Production took place across the country, including in Paris, at Versailles and in the Île-de-France region. Costing over €10 million, it wound up being one of the most expensive French films of the year.
Jeanne du Barry was screened as the opening movie at the Cannes Film Festival on May 16, 2023, a decision that led to backlash, due to the allegations made against Depp by his ex-wife during their defamation trial. Controversy has also arisen over Maïwenn's involvement, after she admitted to assaulting Mediapart magazine Editor-In-Chief Edwy Plenel in March.
Despite the negative attention Jeanne du Barry and its cast received prior to Cannes, the film premiered as scheduled, with Depp receiving a seven-minute standing ovation from the audience. In a video shared to Twitter by Variety's Ramin Setoodeh, the actor can be seen holding his hands over his face to cover his tears, before hugging Maïwenn.
Johnny Depp tears up as #Cannes2023 showers him with a seven-minute standing ovation at the premiere of 'Jeanne du Barry.' pic.twitter.com/RsZjtao8O7

— Ramin Setoodeh (@RaminSetoodeh) May 16, 2023
Jeanne du Barry debuted in French cinemas the same day it premiered at the Cannes Film Festival. Critics have since weighed in on the movie, with many giving it a lukewarm reception.
The Hollywood Reporter called it "kind of bland," writing, "Even the casting – some would say stunt casing – of Johnny Depp as the king offers a few early thrills and then mostly yawns, with Depp dishing out what feels like a total of a dozen lines in respectable French, while otherwise remaining mute. His performance isn't bad, and neither is Maïwenn's in the lead role. But the two of them, like the movie, rarely get our pulse racing."
Deadline added that there appears to be a lack of on-screen passion between Depp and Maïwenn, while The Guardian wrote, "Louis and Jeanne are not entirely credible as a love story, perhaps because of the cynicism in which they are both complicit and perhaps because the performances are a little opaque."
Thierry Frémeaux, a film critic and the director of Cannes, went against the grain, calling Jeanne du Barry a "beautiful film" and "a success," adding that "Johnny Depp is magnificent in it."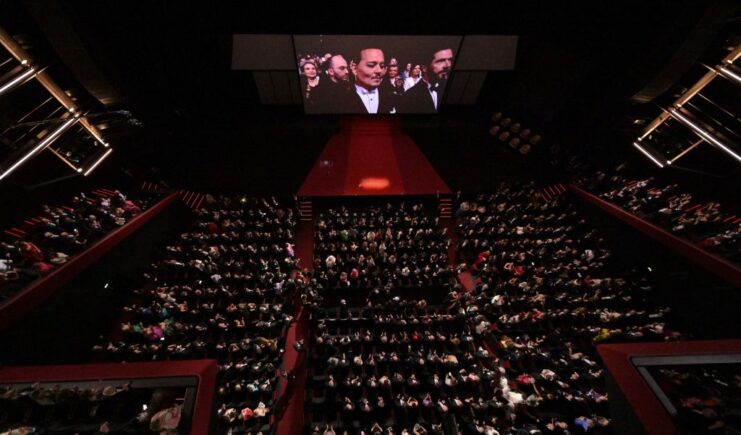 Louis XV, known as "Louis the Well-Beloved," was the King of France from September 1, 1715 until his death on May 10, 1774. He succeeded his great-grandfather, Louis XIV, when he was just five years old. His rule was characterized by corruption, as well as a number of wars that provided little gain for France.
Starting in 1732, Louis XV began to take on a number of mistresses, the most famous of which was Madame de Pompadour, who also served as his political advisor. He later met Jeanne Bécu, Comtesse du Barry, a commoner and prostitute who wished to rise up the social ladder. She quickly became his favorite companion, and her arrival in Versailles caused great scandal.
du Barry was disliked by a number of people, most notably Marie Antoinette. Despite this, she remained with Louis XV until his death. She was later executed, by guillotine, during the French Revolution on charges of treason, which spanned from claims made by her page. It was alleged she assisted émigrés in fleeing during the country's unrest.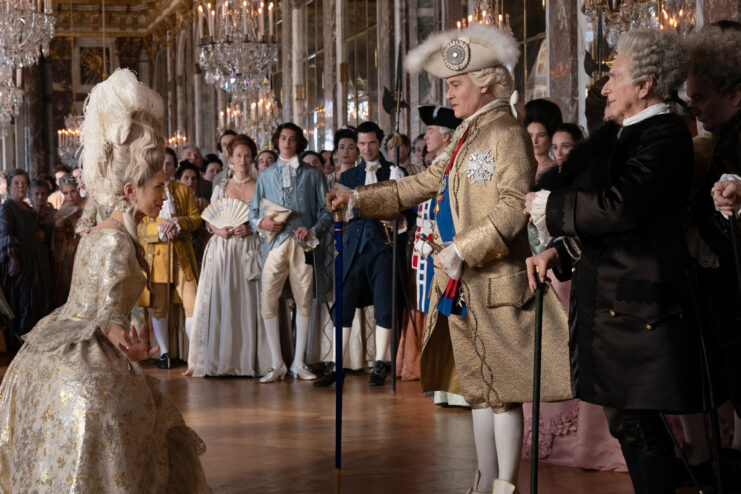 More from us: Post-War Lithuanian Film 'In the Dusk' Making North American Premiere On Streaming Service
While its premiere on Netflix has yet to be announced, Jeanne du Barry has received a preliminary worldwide release date of 15 months after its French debut. As of May 2023, the film has a 2.5/5 rating on Rotten Tomatoes.