Following the Second World War, Partisan movements popped up across Eastern Europe to fight against the Soviet occupation. This included in Lithuania, where an estimated 30,000 guerrilla fighters took up arms to free their nation. The 2019 film In the Dusk covers this contentious time in history, and it's set to make its North American premiere on a popular streaming service.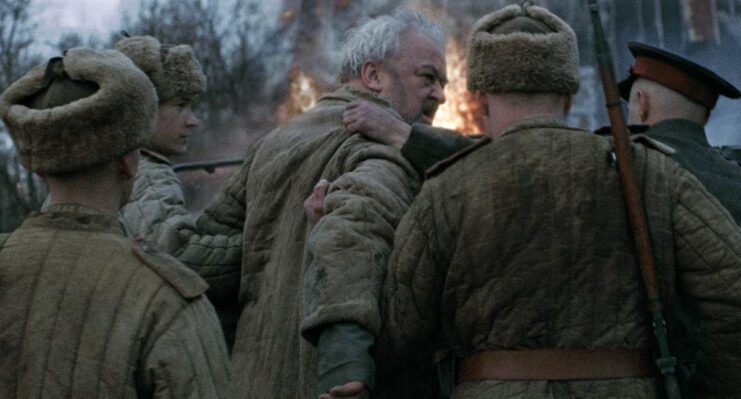 In the Dusk takes place in post-war Lithuania, which fell under a second Soviet occupation following the German surrender in May 1945. It follows Untė, a 19-year-old Partisan who's dedicated his life to resisting the Kremlin's rule over his country, in a struggle that'll "determine the future of the whole population." The group of Partisans are known as the "Forest Brothers," and Untė will fight alongside them, whatever it takes.
Released in 2019, the film received critical acclaim across the world, and was nominated for Best Film at a number of festivals, including the CinEuphoria Awards, the Lithuanian Film Awards and the San Sebastián International Film Festival. It was also part of the official selection at the 2020 Cannes Film Festival.
In the Dusk was written and directed by Sharunas Bartas, and stars Marius Povilas Elijas Martynenko, Arvydas Dapšys and Salvijus Trepulis. It's presented in Lithuanian, with English subtitles.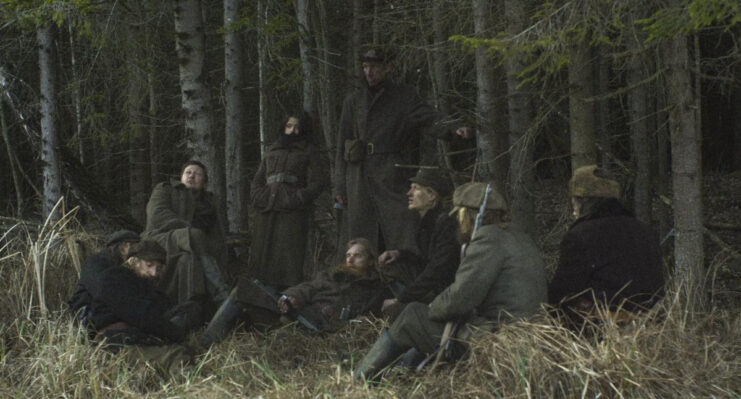 Partisan action occurred in Lithuania largely between 1944-53, beginning toward the end of the Second World War and ending with the destruction of its leadership. It was part of a larger guerrilla movement in the Soviet-occupied Baltic states, which also included Poland's "Cursed Soldiers" in the East.
The Forest Brothers were among the most organized of Partisan movements, and were aided by supplies provided by Sweden, Britain's MI6 and the United States. They also had access to German and Soviet light machine guns, mortars and Maxim heavy guns, among other weapons.
Over the course of a decade, the around 30,000 Partisans waged a guerrilla war against the Soviets, resulting in the deaths and deportation of tens of thousands of Lithuanians. Some estimates put the number of arrests at 20,000, with an additional 20,000 Forest Brothers killed.
Those captured were subjected to torture and execution, with their families and associates also facing punishment.
Film Movement is an on-demand service that provides access to the world of independent and worldwide cinema, with hundreds of films on the platform. Available on a monthly and annual subscription, the streaming site is available on Apple, Android, Roku and Amazon FireTV.
More from us: Cargo from German Ship Sunk During WWII Washing Up On American Beaches
In the Dusk will be available for viewing on Film Movement Plus as of May 26, 2023.