World War II ended over 75 years ago, but still, over one million Japanese soldiers are unaccounted for. Their remains are scattered from Russia, China, and Mongolia to the Pacific Islands and all across Asia. However, sadly the legacy of aggression by the Japanese during the war still hampers recovery efforts to this day.
It is a sad fact that it is highly unlikely that the remains of these million men will ever be found, identified, and returned to their families for a dignified burial.
The Ministry of Health, Labor, and Welfare in Japan is responsible for the support of grieving families, and they believe that only half the number of missing are retrievable. The rest are either at the bottom of the ocean, buried in unidentified places, or in unstable areas due to political or security reasons.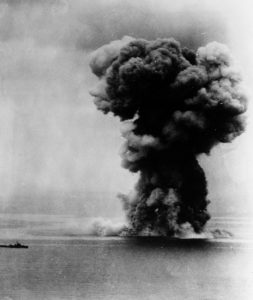 Complicating the issue is the fact that relatives grow older and pass away. Documents and artifacts get lost or damaged, destroying valuable information. Storage capacity for remains that are recovered is also an on-going problem.
In 2016 a concerted effort to recover remains was launched by the Japanese parliament. The laws promulgated promised an eight-year program to recover remains at any US military facility in the South Pacific. The US Department of Defense is co-operating to ensure DNA matching is undertaken.
Regular and consistent DNA matching was not undertaken in Japan before 2003. Then it was only done at the specific request of the families. This year, Japan began a comprehensive DNA testing environment and information center for any remains located.
The Japanese government has never been diligent at returning the remains of fallen soldiers to their families. In 1943, families received boxes containing stones but no information about where the soldier lost his life; instead, they insisted that all dead soldiers would be honored as gods at the Yasukuni Shrine.
Japanese authorities did not place any importance on identifying individual remains. In the post-war years, families still received little or no information about their relatives' deaths or where the remains were laid to rest.
In 1952, Japan began sending out missions to try and recover remains, but their efforts were thwarted in many Asian countries due to the aggression they experienced at the hands of the Japanese during the war years.
Most of the remains that were collected were unidentified and never returned to their relatives. By 1962 the welfare ministry had collected around 10,000 war dead. At this point, they tried to close down the project to collect the remains but were forced to continue after repeated requests by bereaved families and war veterans.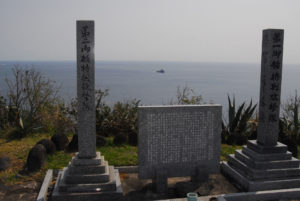 To date, it is estimated that around 340,000 sets of remains have been recovered, and most are stored at the Chidorigafuchi National Cemetery of Unknown Soldiers in Tokyo. These remains were never DNA tested. It is highly likely that the remains of Korean and Taiwanese nationals are mixes up in the remains. These people were conscripted and sent to fight for the Japanese Imperial Army.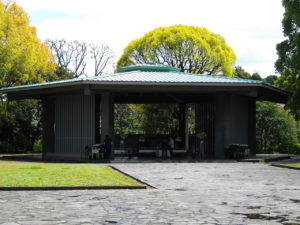 Access to Russian and Mongolian battlefields was only granted in 1991 when the Russian authorities gave the Japanese maps to mass burial sites and lists of the thousands of Japanese prisoners of war. Around 600,000 Japanese prisoners were interred in Soviet prisons, and of these, an estimated 55,000 died.
Another Article From Us: For Sale: Sherman M4A1 "Grizzly"
In 2019, a group of US citizens searching for US fallen soldiers located a grave containing 160 Asian remains on the island of Tarawa. The remains were turned over to the Japanese government with a request to have them DNA tested.